The cryptocurrency exchanging platforms does not have many options while offering you the ways to purchase, except credit card. So transferring coins from one exchange site to another is a great way to reduce fees of transactions. Binance and Coinbase are the prime choices for this. Before trading, you should buy your preferred coins on Coinbase then transfer them to your binance account, which is considered the fastest way.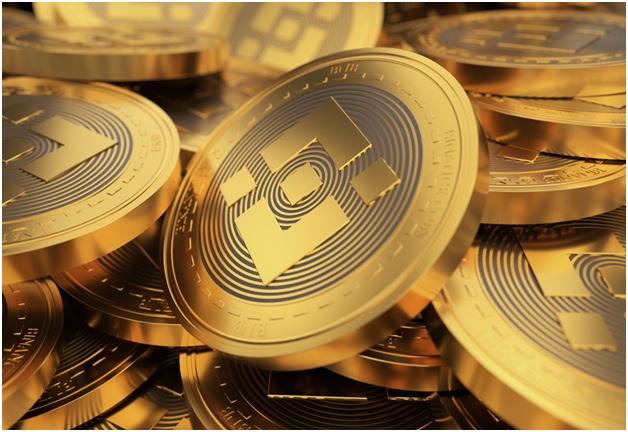 Transferring from Coinbase to binance without fee could prove to be useful to you as a regular trader. Coinbase is known for its high fees, which vary depending on the funding method and country of origin. Usually, it is around 1-3% of the fund you wish to transact or deposit. On the contrast, binance charges only 0.1% of the fund upon crypto to crypto transactions. However, linking your bank account to binance is not possible. So, traders usually turn to Coinbase to transfer coins to binance.
How to transfer from Coinbase to binance without fee
The process of verifying both the Coinbase and binance account is pretty time consuming and also complex. But that is mandatory before you link both ids. Assuming that you already have both accounts verified, let me walk you through the rest of the process.
Adding fund to Coinbase: After setting both accounts up, the next step is to add funds via your bank account. Using debit card is more common or you could transfer via wire, but that would require higher fees.
Sign in to your Coinbase id, you can start buying and selling, then select the coin you are willing to purchase and the payment method.
Once you choose the amount you're planning to transfer, Coinbase will convert the amount into crypto from USD. On the right side you'll see the breakdown process of the transaction, including the Coinbase fees. Then click on the blue button at bottom, that says "Buy." It will take a few days for the crypto funds to transfer.
Transferring coins to binance: The process is straightforward. Now that you have all the equipment needed, both accounts and coins to transfer, the only thing left to do is, to transfer from one account to another.
At First, log into binance and click on "Menu". and choose "Deposits" from the options. After that a menu will appear and click to select token or coin for the type of deposit and type the sort of coin you are willing to receive and click to complete entry.
There will be an address which is called wallet address. Copy the whole thing and practice caution because a simple mistake in the link can be the reason for the loss of the entire deposit.
Now click on the "Accounts". Then scroll below to select your desired cryptocurrency. Now send them when you see it is ok.
A new window will open to show all information about transfer. Now, put the address of your wallet into the  box for recipient, if a circle colored with green appears, that means the link is valid.
Enter any amount that you wish to transfer to the box on bottom. You can add a note below the transfer. Then click on "Continue" to advance the process. The transfer speed depends on your network, but generally, it takes around a few minutes or seconds. You will get a confirmation mail after the ending of your transaction.
Finally, sign in Binance; open "Funds" then open the "Transaction History" from the option.
A Fight Between Binance & Coinbase
Coinbase is the largest broker exchange in the present market. And unlike Binance, which is a crypto to crypto exchange that brings buyers and sellers together, A broker exchange buys a cryptocurrency for its customers to use in trade. Coinbase offers Fiat trading to all the 32 countries where it operates. While binance doesn't support fiat at all, but instead, they offer much better options in cryptocurrency to trade, such as EOS, SALT, Gifto, etc. However, for beginners, Coinbase is easier to understand.
The fees of Coinbase is based on GDAX, and quite high depending on the method you choose. But since binance only offers crypto trading, it doesn't charge much withdrawal or deposit fees; there is also a 50% deposit for those who use binance coins. Thus, you can save a lot by choosing to transfer from Coinbase to binance.
In conclusion, Transferring Coinbase amount into Binance account is not a piece of cake but not that difficult after you get the idea of it. After you get the initial setup ready, all that is left is to move funds from one wallet to another. However, if you're a beginner, practice patiently, do your research and choose the best one yourself.