Kitchen cabinets serve the dual purpose of being storage and decoration to your kitchen. However, they can be both at the same time. Kitchen cabinets are used to store our plates, silverware, and grocery, but that does not stop them from being an object of beautification to the kitchen. Planning your renovations must include the cabinets, as this can be a major factor in determining the type of decor for your kitchen.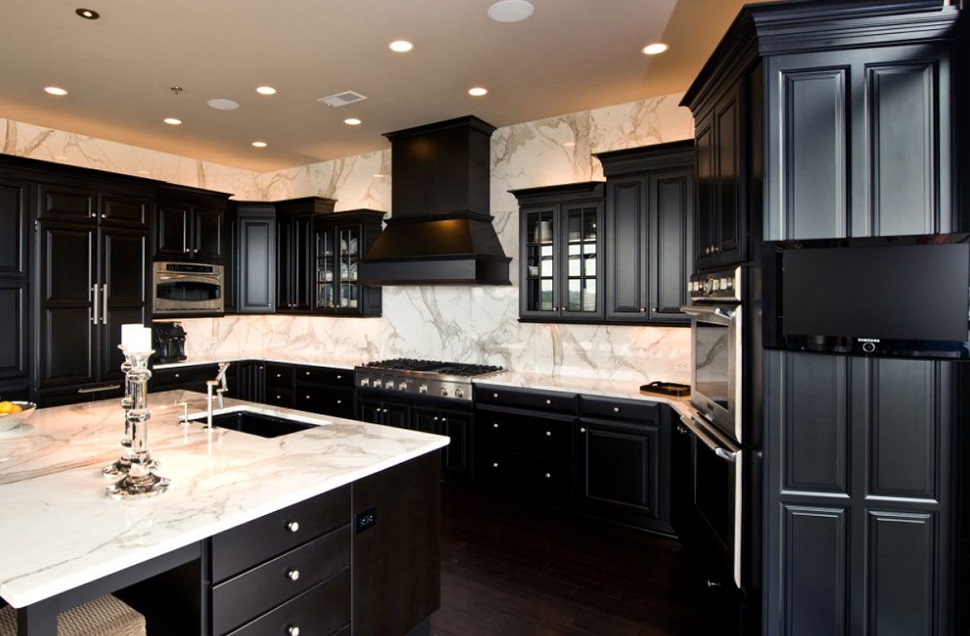 Kitchen cabinets are readily available in stores, and some can be specially constructed depending on what your budget can afford. Nowadays, the cabinet is not only limited to a particular area in the kitchen. Some appliances like the refrigerator and cooktops have a cabinet wrapped around them. Suffix to say that they are integrated with the cabinet's construction such that it blends with it. The cabinet is an essential part of the kitchen's construction and must be seriously planned for when renovating or constructing your kitchen. Everyone loves a cozy and cheery kitchen: the cabinet is part of the factors that can make this happen.
Types of kitchen cabinet
Kitchen cabinets are categorized into three main groups.
Wall kitchen cabinet
Base kitchen cabinet
Utility kitchen cabinet
Just like the name suggests, you already know that this kitchen cabinet is screwed to the wall. This is the most common type in any modern kitchen setting. It adds to the beauty of the kitchen if it is well constructed and mounted in the kitchen. Moreover, a wall kitchen creates space in a small kitchen, giving room for other items. They can also be extended to the ceiling and store items that are not frequently used in the kitchen.
The base kitchen is mounted on the floor and acts as support for the countertop. The base cabinet is the best if you want to integrate some kitchen essentials. Not only do they serve as support, but you can also construct a sink within the base cabinet. Also, it is easier to manipulate the base cabinet around equipment like dishwashers and cooktops. The base cabinet is versatile and essential to the kitchen majorly because they support the countertop. Also, they are vital to the floor plan of your kitchen. They are undoubtedly the most expensive of the kitchen cabinets but are most useful.
Also known as a tall kitchen cabinet or pantry. They can extend from the floor to the ceiling or can be a free-standing cabinet. The utility cabinet is a nice and handy storage space; having them in your kitchen means you will never be short of storage space. They are good for organizing your kitchen items, and some are constructed such that they can accommodate your ovens and microwave.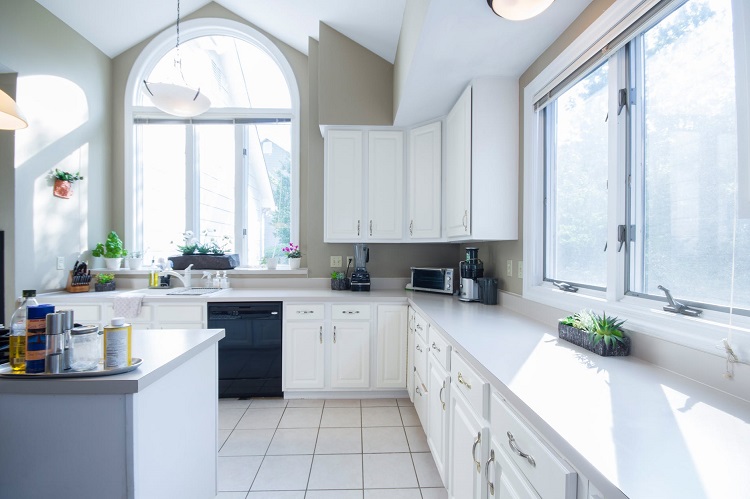 What to Know Before Buying a Kitchen Cabinet
Getting a kitchen cabinet is as simple as walking into any store or ordering it online, but getting the right kitchen cabinet can be tricky. There are many variations to choose from, and you might end up with a piece of junk if you don't plan for it. Besides, there are some factors to consider that can help you make the best possible choice for your kitchen.
Cabinets are expensive and can easily account for 40-50% of the kitchen's total cost. Don't be scared; there is always one that will fit into your kitchen nicely. In a kitchen project, you should plan according to your budget. Once your budget is defined, you can start shopping for the type that will fit into your kitchen. Remember, the cabinet sets the tone for your kitchen decor.
Decorating style is a crucial factor when selecting a cabinet. When choosing a cabinet, select one that blends and enhances your home's architecture. When searching for cabinets, stocked one has limited style compared to custom and semi-custom ones. There are several choices to pick from and be sure to pick the best one for your kitchen.
The quality of your cabinet depends on two factors: the kitchen is a temporary or permanent one. If the kitchen is temporary, you can go for the basic ones that won't cost you much. However, if the kitchen is your dream one, all materials should be top-notched. Since you are going to be using it for a long time, the cabinet should be solid. It should have a smooth and nice finish.
Stock-made cabinets are made with basic wood and are not readily available in different styles. They come in standard shapes and sizes. Custom-made is more expensive than stock-made, but they vary in size, shape, and style. They are constructed in a workroom or on-site to fit the client's specifications. Semi-custom cabinets are factory-built and come in standard sizes and shapes. They are more expensive than stock-made but less expensive than custom-made ones.
The stock cabinets only offer a few storage options, while the custom and semi-custom provide you with many options for your storage needs. If you have a small kitchen, you should go for a tall cabinet to solve your storage problem.
The space available in your kitchen will determine the types of cabinets you are going to get. It is advisable to measure your kitchen and map out where your cabinet will be; this way, you will be sure to get a cupboard that fits.
Basic Maintenance Tips for the Cabinet
Maintaining your kitchen will increase the lifespan of your cabinet and also enhance the enjoyment of your kitchen.
Upon installation, clean the cabinet with a damp cloth and apply wood polish to get a shiny and sparkly surface.
Always wipe your cabinet once every week or two weeks to remove grease and grime buildup. Doing this will enhance and maintain its shiny exterior as well as increase the life-span
Wipe spills from your cabinet immediately because the longer spills stay on a surface, the tougher it is to remove
Avoid extreme temperature in your kitchen as it can cause the wood to expand or contract, thereby damaging the wood in the long run.
Harsh cleaners can destroy the finish of your cabinet and should be avoided.