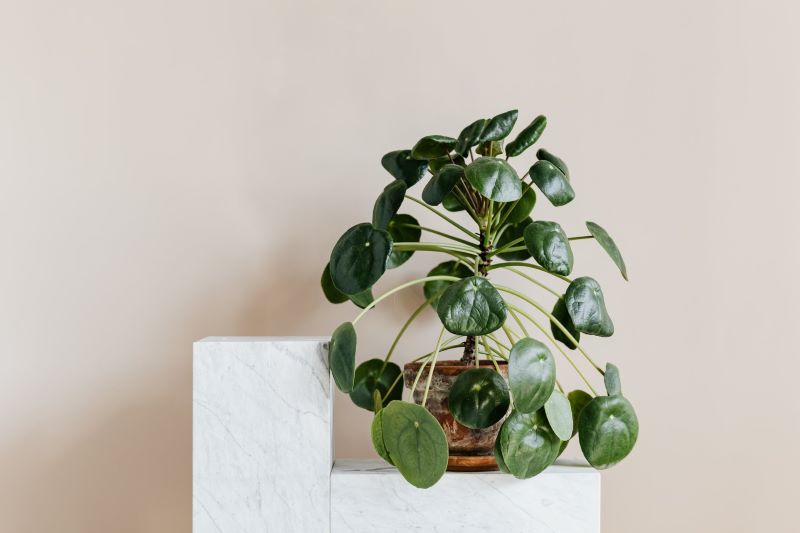 So, you're moving into your first apartment. Congratulations! It's exciting getting settled into a place you love. 
But even though you're thrilled about the move, the reality is there's so much to do. You need to get the internet set up, put your clothes away, and familiarize yourself with your new neighborhood.
And that's just for starters!
Understandably, you're not sure where to start. 
When you get a chance to breathe and are ready to decorate, there are some things to keep in mind. You don't want to add just anything to your apartment. If you decorate with too many elements, your interiors will look disorderly. 
That's why you should think about the type of decorations you'd like in your home. 
With a plan in place, you'll be able to create your dream apartment without experiencing stress.
In this article, we'll provide some inspiration and ideas on where to start. 
1. Trendy Color Scheme
It's a lot easier to decorate your apartment when you have a color scheme in mind.
You may decide to play it safe by going with neutral colors such as beige, taupe, gray, and black. That's okay, but don't shy away from bold colors.
Think about taking it one step further by adding some splashes of color. Select one or two accent colors such as yellow and turquoise or a blue-violet shade. Then, incorporate them around your apartment to liven the place up.
If you already have decorations from a previous residence, pull color inspiration from them. If you'd prefer to get new elements in your desired colors, go ahead and do that.
Remember that nothing is permanent. If you don't like the colors you select, you can switch them up later. 
So, don't be afraid to add some color to your apartment. It can make your interiors cheery and inviting! 
2. Bright Window Treatments
Who wants to stick with boring window treatments? If your current window treatments need some work, spruce things up a bit. 
A few ideas are natural woven shades, sheer curtains, and damask blackout blinds. 
Blackout blinds will help you get some shuteye, so they're especially good for bedrooms.
But if you go with blackout blinds, add sheer curtains in front. That way, the lights can shine through the curtains during the day! 
If there are windows elsewhere in your apartment, sheer curtains will look lovely. 
The light shining through your blinds will create a warm and relaxing environment.
3. Bold Headboard
An easy way to add some personality to your home is by adding a bold headboard in your bedroom.
If you're unsure what type of headboard you'd like, hunt around on the internet to find one you want. Here are a few different kinds of headboards to consider: 
As you can see, there are plenty of headboards to select from. Choose one in a color, shade, and design that complements the rest of your room. 
4. Footstool With Storage
If you live in a small apartment (or even if you don't), getting furniture with added storage is always a good idea.
Footstools that have extra storage inside are particularly perfect for storing things. 
You could use the extra storage to stash a few extra blankets in the living room. Or, you could put some seasonal clothing in there that you don't plan to wear again till wintertime. 
Invest in multi-purpose furniture that'll help you maximize your space. You won't regret it!
5. Soft and Plush Rugs
Everyone loves a rug they can sink their feet into.
There's nothing better than pulling up a chair and sinking your feet into a soft rug, especially after a long day.
Add a few throughout your apartment for the right amount of comfort and style.
Rugs make great kitchen decor, too, especially if you cook a lot. Not only do they look nice, but they provide some cushion for your feet while you're standing at the stove.
You can't go wrong with soft rugs around your apartment. They'll make you feel right at home! 
6. Practical Furniture
Since this is your first apartment, it's vital to start with the basics. That means you should invest in practical furniture.
So, get a dresser that's big enough for all of your clothes, a comfortable desk chair, and a bed with enough support.
Be careful about buying furniture. If you value your back, you shouldn't get a cheap, flimsy bed. It won't provide enough support. 
Starting with the essentials is the most important. After situating your furniture, you can gradually add everything else. 
7. Framed Family Photos
No home is complete without a few framed photos of loved ones.
Pick out some family photos you adore. After you select your favorites, frame them, and give them a home on one of your main walls. You can even put a few on your desk in your home office if you'd like.
You'll feel happy seeing pictures of loved ones. They'll bring a smile to your face every time you look at them.
Personalizing your apartment is important. It's your space, after all. Bring it to life by filling it with pictures that bring you joy! 
8. Extra Chairs
Assuming you'll have company over every once in a while, you'll need enough chairs to seat everyone.
Plan ahead by having enough chairs in your dining room area. Or, stash them in a closet so you can pull them out when guests arrive. 
You don't want to be caught off guard when people come over, so it's essential to have backup chairs just in case. 
9. Kitchen Storage Solutions
Your kitchen can look pretty, but you still need storage solutions. Being able to find things and keep them organized should be the goal. 
One storage idea is to get a rolling cart that's both decorative and can hold appliances. Or, you could add a bookcase where you can put spices and other items. 
Think about the kitchen layout you have, and figure out how to use the space. With the right kitchen storage solutions, you'll have a clean and tidy room for cooking and eating.
In Conclusion
Moving into your first apartment is exciting.
Even if you're feeling overwhelmed, try to enjoy the experience. There's no rush to get all of your furniture at once; it's okay if it takes time.
Work on getting the essentials first. The rest should fall into place. Having a mix of practical and personalized decorations is important. 
Functional furniture will help you sort and store belongings, and adding family photos will create a lived-in space that you adore. 
Your apartment will become home sweet home in no time at all!
Author Bio:
Leon Grundstein is the founder of Granite Falls. He has over 28 years of experience in real estate development.