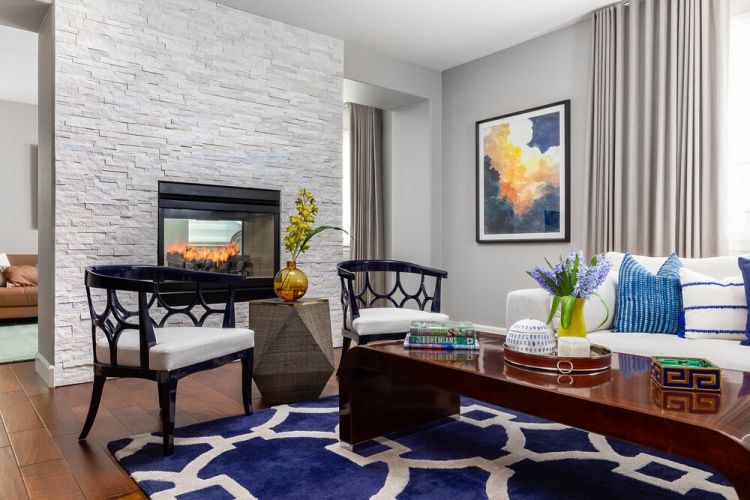 Have you recently purchased a home? Congratulations! So are you prepared to make your property into a home now that it's off the market?
If you've put a lot of time, money, and effort into the home-buying process, it's always better to leave the inside decorating to a professional interior designer. One of the main reasons individuals hire interior designers is to ensure that their houses are as useful and as pleasing as possible. Interior decorators are skilled in transforming a property into a home while taking your interests into consideration.
Furthermore, not every homeowner has the sense of style to transform their interior into something gorgeous. Simply said, a professional will do your home's arrangement and décor justice while taking into account your busy schedule.
Eliminate major errors
It can be thrilling to begin a brand-new home remodelling project. If done incorrectly, choosing the wrong colour scheme or furniture for your space may be unsettling and costly to maintain. An interior design expert is more than just a decorator. Designers make sure you receive the most value for the money spent on home improvements and will explain where the money is going.
Interior designers bring new ideas to the table
Designers naturally possess the capacity to conceptualise ideas and the knowledge necessary to carry them out. They are adept at all stages of a project, including the preliminary ones of determining the needs and preferences of a client, creating a budget, designing a practical design, and delivering and installation. A designer will bring new perspectives to a project in addition to their experience and skills. The greatest designers will be able to quickly recognise a space's potential or its underlying problems before coming up with innovative solutions. It could take a third party to establish that, in fact, all your in-laws' furniture they gifted you isn't really functional.
Proper budgeting and planning
When it comes to creating a correct strategy and budget in accordance with their client's needs, interior designers have a wealth of knowledge. They are aware of cost-saving opportunities and the most efficient ways to arrange and organise a home. An interior designer will have excellent ideas on how to make the most of your budget or any budget for that matter, and increase the appeal of your home tenfold for the same price. They do all the research on the most recent styles and trends, saving you time. Rather than wasting time researching and learning about new furnishings and designs, hire an interior designer in Hyderabad.
Access to inside network of tradespeople
One of the main benefits of employing a designer is their familiarity with the best artisans, meticulous contractors, and dependable subcontractors. If you've thought about hiring someone to remodel your home, you may have felt instantly swamped by the enormous task of choosing someone—and then trying to determine who can actually finish the job or who will even undertake it. What is one of the main benefits of working with a designer? Their insider knowledge of artisans.
Designers frequently have relationships and access to skilled craftspeople who they can recommend and supervise throughout the project. This can ensure a smooth and hassle-free process.
Interior designers help you find your style
You have a tonne of fantastic ideas for your area, but you have no idea how to combine them. Your interior designer can help with that. It's their responsibility to assist you in choosing a design aesthetic that matches your preferences and personality, is appropriate for the intended purpose, and harmonises with the rest of your home. Sometimes, even if we are aware of our preferences for certain things, we are unsure about our personal style or the best course of action for achieving it. Your designer will propose many ideas that will help you identify your personal style and provide a solid framework for the project. Sometimes all it takes is a favourite colour or pattern. They can create something where there was nothing before thanks to their innovative ideas. Additionally, they are aware of the numerous trends that are now in existence and where they are headed. This is useful to you as well because you can decide jointly if you want to go more modern or more vintage.
You will get it right, once and for all
The only real constraint on designers is their imagination. The design possibilities they have are nearly infinite. They will know where to have a custom rug manufactured that precisely suits your space. They can order custom parts that are not quickly available to the public. Working with a designer ensures that the update is well-planned from the beginning and that the finished areas may actually improve daily living.
An interior designer can make the process simple and straightforward, whether you're expanding your home office, remodelling your bathroom, or redoing your kitchen. It can really help you to have someone lead you through the procedure. You can do this and yet achieve good outcomes while staying within your budget. We all require assistance from time to time, so having a team of professionals on hand for your remodelling project is a gift. You'll be glad you employed your designer whether you're creating something brand-new or reviving something vintage.