One more year has passed and the relationship between you and your sibling is stronger now, right? Luckily, you have a whole day to yourselves to enjoy your siblinghood. They are your partners in crime without whom you cannot imagine your life. You deserve to have a blast on Raksha Bandhan.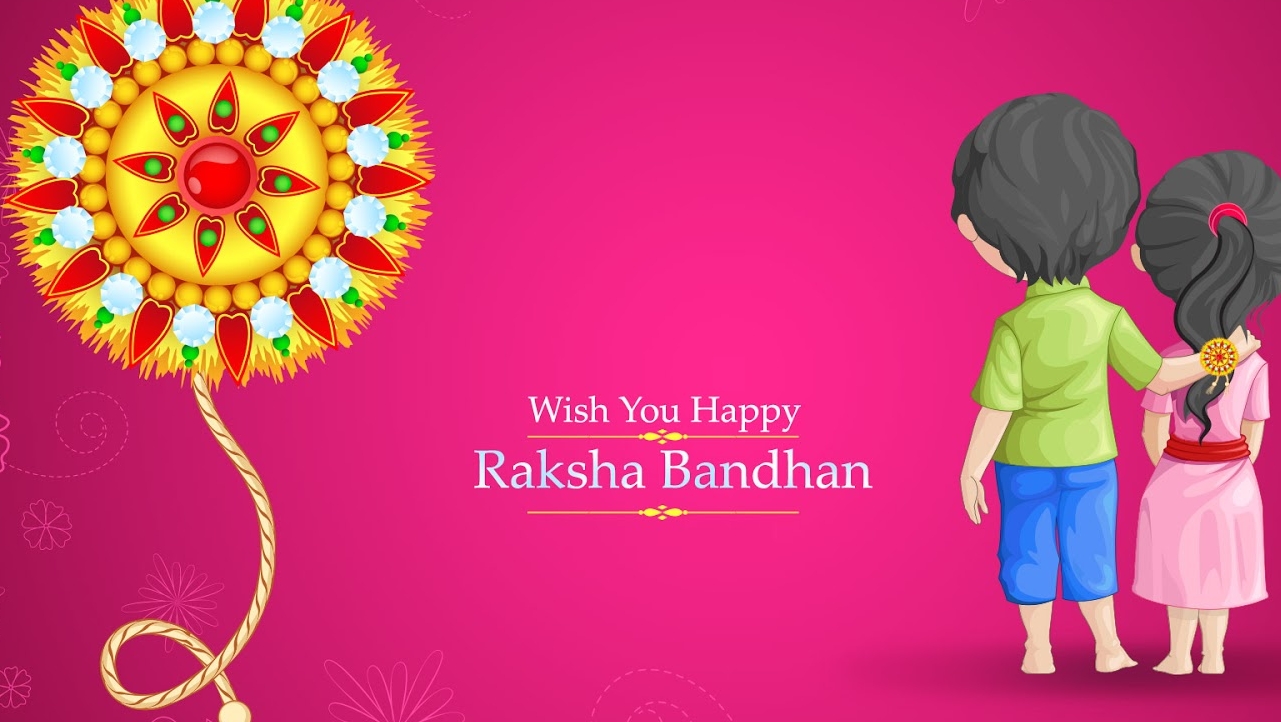 If you are thinking how, here we have listed eight unique ways to make Raksha Bandhan more special for you.
1. Food, Food, and More Food
Your sibling and you both love to eat delicious food? Dive into yummy delicacies and snacks on the day of Raksha Bandhan. You can go on the eating mission after you are done with the Rakhi tying ceremony. Fix a budget, visit the famous restaurants, food corners and try your hands on popular street snacks. You would not forget the Raksha Bandhan you spent cherishing your favourite snacks.
2. Recreate a Picture of Childhood with Your Siblings
Wearing similar clothes and making the same pose to recreate the old childhood pictures can be a great way to celebrate Rakhi. It is trendy, adorable and totally cool. Recreating favourite images from childhood with your sibling is an excellent activity to do on Raksha Bandhan. You can book a professional photographer or you can click photos with your mobile phones as well.
3. Watch Cartoons from Your Childhood Together
Watching cartoons was most likely the single thing your sibling and you did together in childhood without any clashes. However, as you grew up, this fun event of everyday just became a memory. Therefore, it is a brilliant idea to relive those beautiful moments you shared together on Raksha Bandhan. Just sit together and watch your most favourite cartoons in a loop.
4. Relive the Moments of Childhood with Chocolate
On the day of Raksha Bandhan, plan to cherish the childhood memories of eating chocolate together again. However, skip the part when you and your sibling used to fight to eat the bigger piece of chocolate bar. Surprise your siblings with their favourite candy bars and chocolates. You can choose next day Rakhi delivery service and send a chocolate box along with Rakhi.
5. Have fun in Amusement Park
Add a feeling of thrill to your celebrations this Raksha Badhan and visit an amusement park with your siblings. Enjoy on the rides and scream with happiness together. Play games and make memories together. Do not forget to click one or two pictures together. This way, you can look at the pictures and cherish these special moments again and again.
6. Plan a Trip Together With Your Siblings
You never got a chance to take a trip together with your lovely siblings? For Raksha Bandhan, you can plan a trip with your brothers and sisters.  You can also invite your cousins to double the amazement. Such a trip will strengthen your bond with your sibling. Plus, you will create beautiful memories and have fantastic tales to share with your children of future.
7. Send a Raksha Bandhan Surprise at the Doorstep
So, according to the Raksha Bandhan tradition, you and your sibling sit together and perform the rakhi tying ceremony. After that, you exchange gifts with each other. However, this Raksha Bandhan, you can pretend that you have not planned anything for your sibling.
Instead, buy Rakhi online watch them get confused and surprised when it gets delivered to your doorstep. Of course, tell your parents about the surprise beforehand.
8. Go to an Orphanage Together
You cannot cherish the festival of Raksha Bandhan better than this. Go to an orphanage together with your siblings and enjoy Raksha Bandhan with cute and adorable children. Distribute sweets and see the faces of kids glow with happiness.
With all these fantastic ideas, you can make Raksha Bandhan so much more memorable and amazing. However, if you cannot visit your siblings on Raksha Bandhan due to any issues, you can use express Rakhi delivery service. It does not matter how far away you are from each other, remember Rakshis and love can travel miles.