Being an Interior Designer is not a matter of joke and especially when you have to survive in such tough competition. If you love to design rooms and you have been getting a number of compliments on your interior designing sense, then you should definitely become an Interior Designer. But before that, there are a number of things that you need to know, including the fact that the life of an Interior Designer is never without challenges. So let us take a look at some of the things that you will have to face before you think of going for an Interior Designer.
Things you need to remember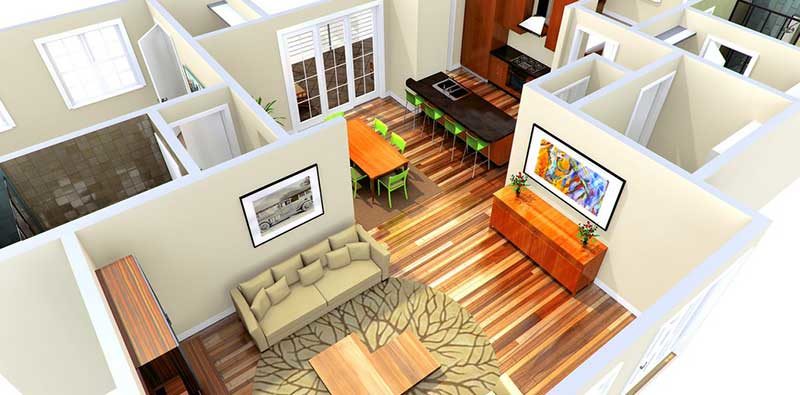 Difference between Designers & Decorators
Most people make the blunder of thinking that designers and decorators are the same. To be frank, anyone can be an Interior decorator, but it needs a lot of skills to become a perfect interior designer. It is always recommended that an Interior Designer should be knowledge-oriented, and only the marketing skills will not help him at her in becoming successful.
You must have a flair for designing
It is a quite obvious thing, if you want to be an Interior Designer; you must have the basic sense of Designing as well as the knowledge for colors and arrangements. If you really enjoyed decorating your home, it does not necessarily mean that you must be an interior expert out of impulse. Understand whether it is a thing of passion, or it is just a whimsical thing.
Everything about interior designing is not fun
Everything, including the interior design, is comprised of fabric furniture and color, but it is not fun around the subject. Interior designers have to be absolutely educated and knowledge-oriented regarding history as well as the architectural concept, Computer-aided drawing, and a lot more. It is also important that interior designers should be a jack of all trades so that they can be skills in each and every aspect. To be a pro interior designer, you need to be laborious as well as meritorious by nature.
You have to be interactive and client-oriented
If you ask the interior designers regarding their experiences, they will definitely narrate to you regarding some prior stories. You will meet all kinds of people as clients, and you should be patient enough to listen to every one of them. Any pro interior designer is one who can make the client satisfied in the best possible manner by bringing out the most favorable outcome. Not only that it is also about balancing the design as well as the decisions of the clients, so it is definitely not going to be a cakewalk.
Portfolio development is important
It is known that a picture says lots and similarly, a portfolio says everything about your work skills. You can show your knowledge and talk all about the skills that you have but until and unless there is a return portfolio you will not be able to get the success that you are looking for. If you are just out of the interior designing school and absolutely new to the competitive job market, then it is important that you show your portfolio and provide the services at a very nominal rate. Once you start doing that and you are good at work, you will find a lot of clients who will pay you more.
The competition is absolutely breakneck
You have to be aware of the competition that is excessively fierce, and in order to get the success, you will need to get yourself noticed. You need to be unique and incredible so that you can have extensive education and knowledge so that the client can have utmost satisfaction regarding the outcome. It is always recommended that you go for extensive market research so that you can remain trending and implement all the new ideas and fashion in the designing process.
Virtual designers really have the opportunity
Whenever people are hiring interior designers, they can hire from any places in the globe, and communication can happen via online websites as well. That is the reason why you should always opt for becoming a virtual designer and take the consultancy with the help of Skype and other platforms. The world of virtual quality design is magnanimous, and here, you will be able to interact with some other competitors as well. This will give you a great knowledge base so that the clients can be satisfied in the most impressive manner.
Any designer should have knowledge about local laws
Many of the designers avoid education and become the decorators, which is why they never complete the process of interior designing. If you really want to be one of the successful interior designers Gurgaon, then you should have knowledge about the local laws and codes. We understand that the details regarding the same can be boring, but you need to complete the learning process in order to become the best of an interior designer. If you learn such things, you will be able to have extra marketability and advantage over the others.
It's about the style of the client
Instead of imposing your opinions on the clients of Indian try to do something different and understand the style of the client. This is because the designers' job is to offer numerous varieties of styles and the right kind of client I will choose the design so that you can plan properly. If you work as a successful Interior Designer for several years, you will start giving the experience and know that there are several challenges that you will have to face as an Interior Designer.
Not even a single designer has been through a cakewalk in the journey, but it is also true that it is the challenges that make a pro interior designer. Now that you know about all the facts, it is for you to decide whether you would want to progress in this journey or not.