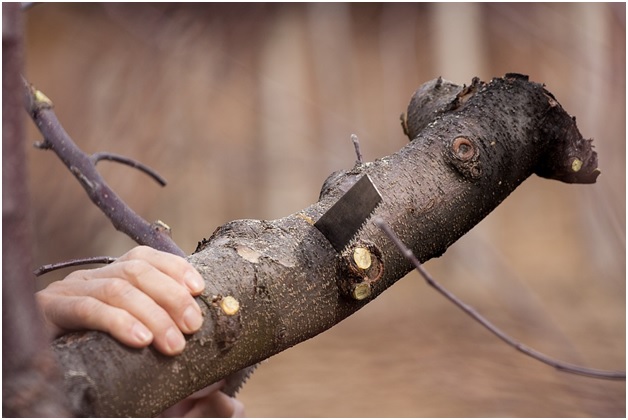 We usually plant trees to enjoy the element of visual delight in addition to the many other amazing benefits they have to offer. Some of these benefits include immense edible value other than being able to filter the air we breathe in. And, who can forget the shelter these beautiful creation of God allows us to enjoy. When the sun is up so high, no one beats that scorching heat for you better than the trees in your house. They keep it cool and fresh all day long.
However, some trees can become a major nuisance. It may cause disruptions or become a big time hindrance when it comes to building an infrastructure. It can cause trouble with utility lines or buildings.
Some, on the other hand, might catch a disease and prove to be even more disastrous for the other trees in the line. Moreover, it is most likely that a tree gets too old to stand and might fall anytime. This poses a threat to anyone coming under it, be it children, animals or vehicles.
Eventually, this calls out for an immediate cut-down of such trees. It is essential to do so in order to save both life and property.
And, to do so, one may need professional help. Hiring a tree removal service is what eventually comes out as the order of the day. However, there are a lot of factors that need serious consideration before choosing the right tree removal company. In this blog post, we aim to bring you seven things to look out for before choosing such a company. Let's explore those to get through this!
Are they licensed and certified?
Ask them or check this on your own a million times should a need arises. Because, a company with no proper certification or license means they are not trained enough to do the job. This means, they are even a bigger threat than those shabby trees standing in your garden.
Hiring an unlicensed service can put both your life and property at a really high risk. And, we are sure you would not want it to happen! Hence, we cannot stress how important it is to go through the credentials before hiring a tree removal company for yourself.
Do they provide insured services?
Again, this is one thing that you should know beforehand to make a better decision. To put things in a shape, you should know that a reputable tree removal company will definitely render insured services. There is no other way to do this job!
Hence, you got to do a sound background check if you want to be safe from any liabilities during the whole process. It is beneficial for both the workers and owners as in the case of any harm comes over a worker of your property, the damage would be covered by the insurance company.
Do they take into account the health of trees?
This is a very important aspect and something where both you and the company should be at the same wavelength. Basically, not all the tree removal companies use practices that consider the health of trees which is appalling. Make sure you hire the one that really pays attention to this aspect of the job.
Ask them what kind of methods they will apply to cut down the trees and whether or not they will cause any damage to the live sections of the tree. Especially, the use of spikes whilst pruning should be discussed before using this can permanently destroy your beloved trees and such a company should not be hired. Don't hurt your trees unnecessarily, people!
Look out for testimonials and references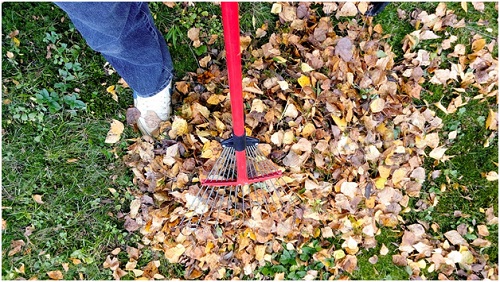 These both are a key to finding a reliable and credible tree removal company. Online reviews can provide a great deal of insight and put forth a base for you to make an informed decision.
Be sure to research thoroughly about the company and then move onto compare it with what other people have to say about them. Your primary focus should be on their tree cutting in addition to stump grinding services.
Just in case you are unable to find any online reviews about the company, be very frank to ask the company for references. After all, you would be putting your hard earned money on the line! Speaking of this, any company with a good reputation would be able to provide you with their recent log of satisfied customers right away.
How safe is the company when doing their job?
There is always a decorum one should follow no matter what job you carry out. Similarly, when cutting down trees, you should have taken into account protective measures. Any company you hire for yourself should keep the safety and protection as their top most priority. They must adhere to all the safety regulations and must have all the latest equipment and tools such as hardhats and other necessary protective gear.
What services do they have in their package?
You definitely would want to invest in a company that pretty much offers every service that one may need during the project. Many a times, services like stump grinding or even debris removal are outside the package or aren't offered at all by the same tree removal service. Therefore, it is important to specifically ask the company about any additional services you require to save yourself from any last minute panic attacks. Also, make sure to ask whether or not these additional services are included in the same package or are charged for.
Request for a detailed estimate
It is a common sight to see companies providing estimate for only certain services on their online portals. Before you make the choice, ask them if they can provide you a detailed estimate as per your needs. Also, make it a point to have this estimate in written form to avoid any confusions. That way, you will have a clear head about all the financial obligations that you have to cater to once you decide to hire.
We recommend getting at least two to three estimates from different companies. This will give you a lot of perspective and will help you in making a better and the most fruitful decision.  If you need Tree Service in Fort Pierce, you should visit https://www.thelocaltreeexperts.com/ca/vallejo/ website.