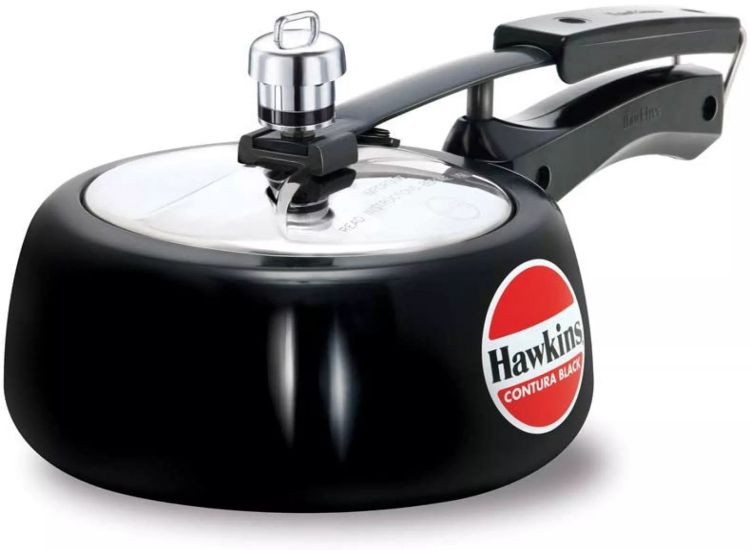 One of the most precious items for every woman is not always a diamond. Sometimes it is also the pressure cooker. Without a good pressure cooker or cookware, it becomes challenging for every woman to cook. So, every woman needs to have good cookware in her kitchen that can make the tedious task of cooking very easy. One of the best brands of cookware that you can have is Hawkins brand. So, today in this guide, I will tell you about some of the best cookware that you can have in your kitchen. 
1. Hawkins Aluminum Pressure Cooker 
One of the essential pieces of cookware that you can have in your kitchen is the Hawkins Cooker. It will cost you around 1k, and it also depends on what size you take. One of its key highlights is that it has an improved pressure regulator. Then, there is a safety lid that gets locked when there is high pressure inside. The handles also have a safety valve, and one of the best things about this cooker is that it looks forever, as it doesn't get corroded or damaged in any way. 
2. Deep Fry Pan 
Another necessary cookware that is a must-have in your kitchen is a Hawkins silver deep fry pan. This pan is very sophisticated in its look. It has a neatly looking glass lid, and the pan is made of stainless steel. It is one of the best pans that you can have in your kitchen. One of the best parts about this pan is that no matter what you fry or cook, the pan will not become tanned or black. Also, it can easily be cleaned. 
3. Black Anodised Pressure Cooker
If you want to add beauty to your kitchen, it is a must-have and most suave pressure cooker. The uniqueness of this pressure cooker lies in its lid, which has a pressure regulator. You also get a cleaning brush and cookbook with this cooker. And they also provide the guarantee card with this. 
4. Stainless Steel Tava
Another best kitchen item that you can have in your kitchen is the Hawkins Stainless steel Tava. One of the uniqueness of this tava is that it doesn't get tanned or dark after much use, and it has a stainless steel handle affixed adequately. So, there are no chances for the handle to come out or break down due to loose screws or exposure to flame. 
5. Non-Stick Sauce Pan 
Hawkins non-stick saucepan is also one of the must-have items that you should have in your kitchen. Though it's a saucepan, you can cook other items as well. You would be getting a cookbook with it to make different types of sauces in this pan. One of the best things is that the saucepan has a spout for pouring, and it doesn't drip. 
So Ladies, what are you waiting for? It's time to add Hawkins cookware to your kitchen.