When it comes to coolness and creativity, boutique hotels are slowly edging out big chain hotels. Why? Hospitality industry experts say this is because many small boutique hotels go through great lengths to stand out, capture attention, and leave a strong, lasting impression on clients. Also, they like to target a hip market that's always on the lookout for something different.
The uniqueness of the most popular boutique hotels is evident in their interior design and decor. You will notice a lot of charming and quirky furniture and decor that easily make up for the often slightly smaller sizes of the rooms. And when it comes to special touches, you definitely will not miss the walls.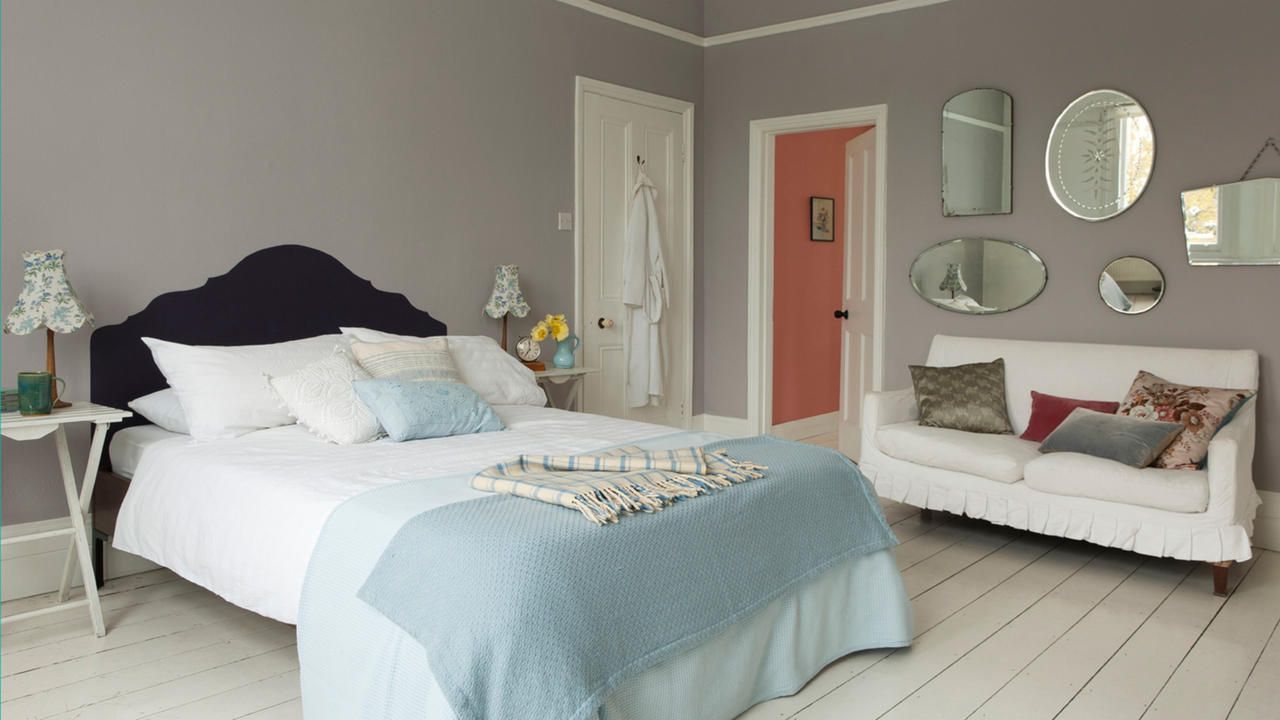 For instance, The Park Hotel in Tokyo is said to be one of the most beautiful hotels in Japan, and the walls of all its rooms are literal works of art. Famous Japanese artists were hired to create a mural.
Another great example is the Kamiseta Hotel in Baguio, Philippines. It is a very small luxury hotel with rooms that show off combinations of different patterns of wallpaper and pastel wall paint.
And speaking of the use of wall paint in boutique hotels, the trends show that there truly are infinite possibilities when designing truly eye-catching walls.
Here are the current top trends observed in boutique hotels.
1. Baroque Colors
The most common colors used in 17th-century paintings are ochre, lead-tin yellow, lead white and organic black. These are the hues used by boutique hotels that want an old world castle feel.
There are interior decorative paints that already combine these pigments, giving walls that rather weathered yet still regal appearance.
2. Jewel Tones
Emerald, midnight or sapphire, ruby, amethyst, and topaz are also popular wall colors for modern inns and boutique hotels. They bring richness to rooms and they serve as the perfect backdrop for fine furniture.
Jewel tones like sapphire, emerald, and amethyst have a high degree of saturation, and previously, they were not popular colours for interior design. However, when they made a splash on fashion runways, they became in-demand for ultra-chic and stylish boutique hotels such as the Klapsons Boutique Hotel in Singapore.
3. Millennial Pink
This youthful color is particularly appealing to women because it is a very sweet, pretty, and wholesome color. Millennial pink is among the top choices for paint colors to be used for bakeshops, tea rooms and salons, which are common amenities of small hotels, according to trusted interior fit-out professionals.
4. Speckled Blue-Grey
This wall paint seems to be the choice for boutique hotels with a minimalist theme. It is a calming hue, which goes really well with black and white. It's simple but elegant, and it's a color that does not need to be limited to walls.
Speckled blue-grey is also an ideal paint color for shelves, doors, and even ceiling beams. It even goes well with exposed wood elements (which interior designers say makes people feel relaxed). Also, this color easily develops a warm appeal when it is used to paint a room that is illuminated by yellow lighting.
Best of all, speckled blue-grey is considered a classic hue, meaning it is quite trendy now, but it will never become passé.
5. Espresso
This wall paint color is rich and regal, and it is a must for interior designs that gravitate toward a neutral palette. It brings warmth to any room and it beautifully complements other vibrant colors such as scarlet, royal blue, teal, mustard yellow, and gold.
When it comes to neutral hues, nothing is more versatile and luxurious as espresso. And like speckled blue grey, it is an absolute classic and easily lives past being trendy.
You will find this color in a lot of Mediterranean-style accommodations, such as the Farol Hotel in Cascais, Portugal.
These are presently the top wall paint trends for inns and boutique hotels. Some are absolute classics, while some are completely modern and unexpected. They all contribute to the quirky aesthetics that many people love about today's coolest boutique hotels.