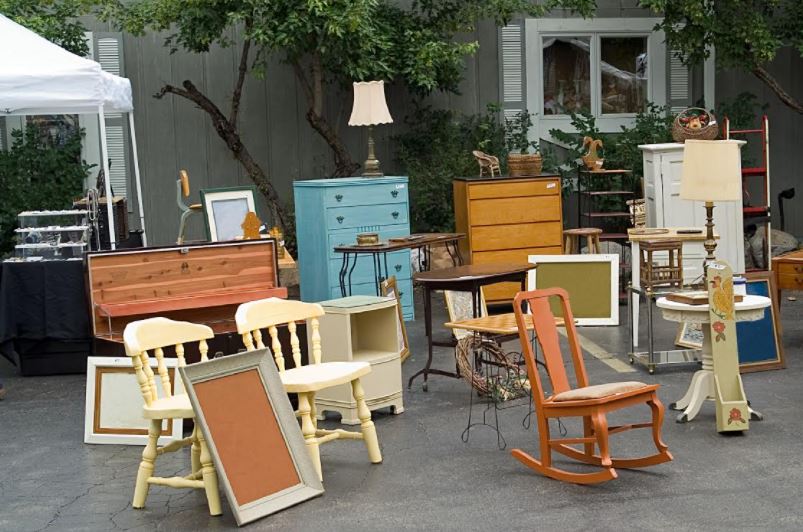 When it comes to transforming your home, there are different strategies you could take. Changing furniture, décor, and appliances is one way you could freshen up your home's interior. But there's the issue of what to do with old furniture.  
There are all kinds of ways to deal with this, but it depends on your circumstances and ends goal. So think about what you want to do with your home and consider some of the solutions in this post. 

1. Hiring Rubbish Removal Services 
Old furniture has all kinds of problems, and you might not have the time or the energy to deal with them. It could be broken down, infested, or missing a few parts, so the most straightforward plan is to have it picked up and disposed of for you. If you're in a rush and need old couches and other kinds of furniture taken away, you can find more info here or by doing a quick search on the net. 

2. Selling It Online 
If you want to make a few bucks out of it, you could try selling them in a garage sale or online. Used furniture is usually pretty easy to sell if you mark it at a reasonable price. But remember that some furniture might not be in good condition, and it's important to indicate this. You might also have to allow the buyer to look at the furniture to examine it before they seal the deal.
The downside to this is that you might take some time. If you want to get rid of the furniture as soon as possible, selling it might not be for you. One way to get around this is to give it a limited time to sell. For example, you could try to put it out for sale for two weeks. But if no one buys it, you could decide to donate it instead. 

3. Giving It Away For Free
One way people have dealt with old furniture is by setting them down on the curb and putting a sign that says it's free for the taking. If this isn't possible where you live, you could also ask people you know if they want the piece of furniture.
Another way you could give it away for free is to post it on social media. Anyone interested could pick them up, or you could come up with a plan on how they could take it off your hands. Keep in mind that these online negotiations might not be so safe, so be careful about how you handle these.
It's also possible to drop it off at a nearby charity. However, you'll probably have to look at what items they do and don't take to meet their requirements. You could also give them a quick call to see if the furniture is something they're interested in taking. 

4. Getting It Repurposed 
If you're creative or interested in doing a bit of work, you could try repurposing it. A quick search online will show you how other people have successfully made something out of furniture parts. For instance, it's possible to make a shelf out of a crib or a vanity table out of an old dresser.
But if you don't want to DIY it, there are some companies out there that offer these repurposing services. Thinking out of the box and finding inspiration online can give you an idea of how your old furniture could be remade into something else.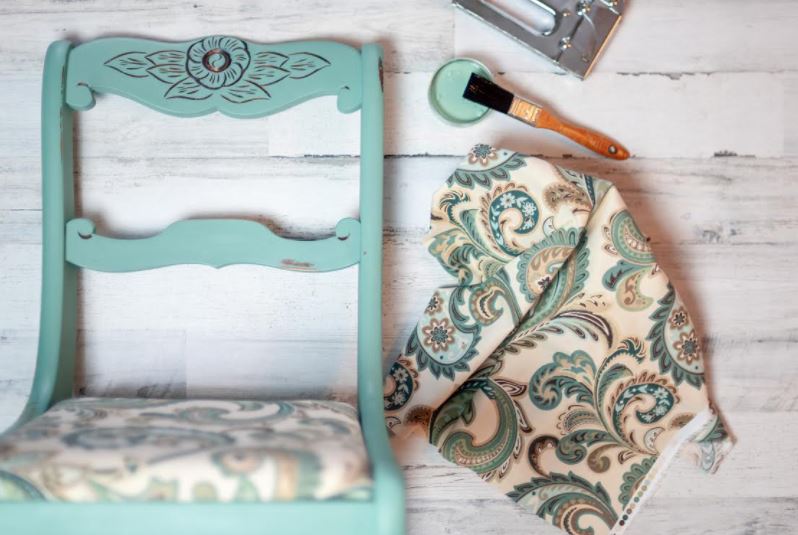 5. Restoring It
Some old furniture, like vintage pieces, is incredibly unique and beautiful. These one-of-a-kind designs are hard to come by these days, so you might want to keep them. However, keeping them as is might not be pleasant to look at or it could also be unsafe to use. Thankfully, it's possible to restore vintage furniture, especially if the main structure is still in good condition.  
But this does take a lot of work, research, and care so you don't end up ruining the furniture. Some steps include stripping paint, waxing, repainting, staining, cleaning, adding new hardware, swapping out parts, and many more.  
Since this is such a detailed process, some people are afraid to do this themselves. Instead, they have it done by a professional restorer. You could also sell it to them if they're interested in it. But once you see the finished product, you might end up wanting to keep it because of how beautifully crafted it looks. So you might want to imagine your vintage piece's potentials before you sell them.

Conclusion 
There are so many ways to deal with old furniture, and it will depend on your goal. If you're decluttering your space, you could get rid of it, throw it out, or donate it—if it's in good condition. Otherwise, you could look into repurposing it, selling it, or having it restored, especially if its design interests you.