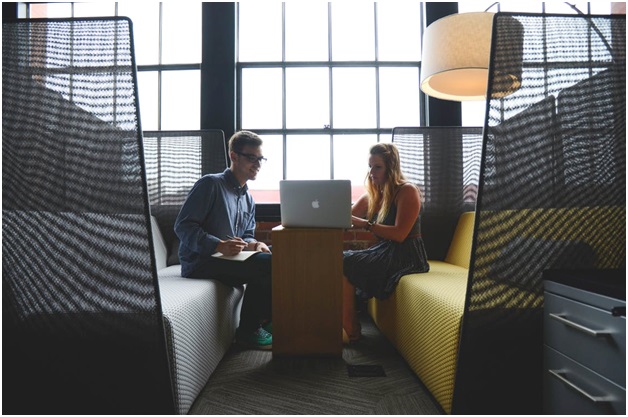 Image Source: pexels.com
The successful prowess of your business model and ultimately, the progress of your e-commerce store, depend primarily on two factors. One – your brand demands a constant drive or an energizing fuel, or more humbly, customers, to elevate itself amongst the competition in the industry.Two, technology has diminished ways to interact with humans more intimately, giving you the leverage of working on the emotion that drives excitement from them, and therefore, keeps them engaged.
Customer engagement is a necessity for any brand's success. Approximately 23% of brands account for far more profits and generation of revenue with tactics applied for keeping their customers engaged and excited than those that don't.
Customer experience is far more important than the market competitive price and quality of the product combined, and by 2020, it might take the cake as the ultimate brand differentiator in e-commerce. To offer your customers a never-ending positive customer experience for their lifetime loyalty in return, we have mentioned ten innovative ways that you can opt for increasing your customer engagement.
  Embrace the 'Clustering' Effect
First things first – your job here is to provide your customers with the same experience as shopping at a retail store. Instead of providing them with separate pieces – in terms of fashion – that can be utilized separately;some brands are now focusing on clustering them into outfits for a more accessible approach.
For instance, consider M&S, a high profile retail fashion e-commerce store, which focuses on presenting its customers with a journey that embarks an entire outfit selection for smooth navigation. With different labeled looks under each collection, for instance, 'Country Weekend' or 'The Working Week,' customers can find complete outfits fit for the occasion they're searching for which ultimately adds to their shopping experience and makes navigation easier.
Provide a breezy navigation
No customer wants to head to your online store and search for their desired product after browsing aisle after aisle. Your website's design and navigation play a significant role in bringing your customers under the hood. Breezy navigation helps them stick around and browse until they ultimately find what they're looking for.
For instance, if you're having a seasonal sale, then try to introduce its concept on your website's home page. Label the products that are for sale underneath a special filter so that your consumers can redirect to the page without any hindrance.
Take Red Fox, a web development software house, which has displayed a bar on its home page for navigating to the type of service you require.
Post-Behind-the-Scenes snippets on Social Media
With the current advent of social media on the internet, boosting customer engagement via Facebook and Instagram has become a breeze like no other. As mentioned earlier, you need to introduce a human touch to your e-commerce store, and what better option do you have other than posting snippets of your brand's progress on social media? Post-Behind-the-Scenes content on social media to keep your customers on their toes for upcoming productions. For instance, if you're launching a new product, then you can add ephemeral stories on Facebook and Instagram to build up excitement and engage your customers in a 'guessing' contest as well.
Have you ever visited a fashion e-commerce store and turned back when you didn't find the necessary 'Size Guide' in their uploaded content? Or how many times have you refrained from shopping at a store that didn't provide you with enough product information? Product descriptions are a vital part of your content marketing strategy. To provide a more human touch to your e-commerce store, introduce relevant product videos, and testimonials to motivate your customers to take immediate action.
Moreover, your e-commerce website is incomplete without a 'Blog' section. Your blog is the place where our customers flock to droves to look for editorials, guidelines, or styling options. You can add call-to-actions on your blog that can redirect the customers to the products on your store, or vice versa if you want to provide them with guidelines and tutorials regarding a product.
Personalize your Products
We can't stress more, and apparently, neither can customers on the necessity of personalization of products and tailored content during shopping. Approximately 80% of consumers believe, in this digital era, that brands – especially the smaller ones – refrain from emphasizing on tailored content. In an age of Netflix, Amazon, and Facebook, where even your thoughts are transformed into data, the least you can do is make use of it provide your customers with customized options for facilitated shopping needs.
We are currently living in an era where Alexa is busy playing nursery rhymes for children by taking the time and effort to understand their voice patterns and requirements. With the current trend of voice personalization, there has been an optimum rise in voice assistants, primarily because it's simpler and allows you to convey your message regardless of the situation. Enable voice assistants on your website so that your customers can proceed with their shopping even when they're on-the-go.
Embrace meaningful packaging
Brands haven't yet outlived first impressions, which is why there is a need to focus on your brand's packaging along with the product itself. Consider Apple, for instance, which has dedicated an entire room for cherishing the unboxing experience. If you take a look at Instagram, you will find plenty of influencers who generate relevant customer engagement by providing an emotional yet earnest unboxing experience for their customers to see and revel
Promote Ecological Growth
The planet is in chaos, and your customers want to know that you care, even if your business model is sidelining of profits and accumulation. Many brands have introduced cloth bags and totes as a way to encourage customers to use them instead of plastic bags. While there are several local organic and vegan brands, there are many enterprises, IKEA, for instance, uses sustainable wood for making their furniture and support sustainable forestry.
Build Trust by Asking Surveys on Social Media
Apart from your website and its blog, you have to use the power of social media to introduce your brand to your people. If you analyze the data and cover a survey entitled to people who prefer shopping at your brand via social media, you'd find out the channel that harbors the highest number of all. In this way, you can start promoting your brand on that channel by offering personalized growth for acquiring customer engagement. You can establish another survey and ask what your customers want from your e-commerce store, and how they want you to improve.
  Introduce Loyalty Schemes
part from introducing sales now and then, you can launch contests and loyalty programs to redirect the attention of your consumers to your store in droves. You can also partner with influencers on social media and offer free giveaway products in collaboration. While asking your customers to join your email subscription list, try to engage them in a referral program that is beneficial for both the parties. Offer exclusive discount codes to your one-time shoppers to encourage them into shopping at your store again.
The Final Verdict
Keeping your customers engaged is not a daunting task – but only a few brands take the effort of adopting a new marketing strategy for boosting their customer engagement. We hope that the aforementioned innovative ways of increasing customer engagement will let your brand qualify for better profits, revenue, and growth.