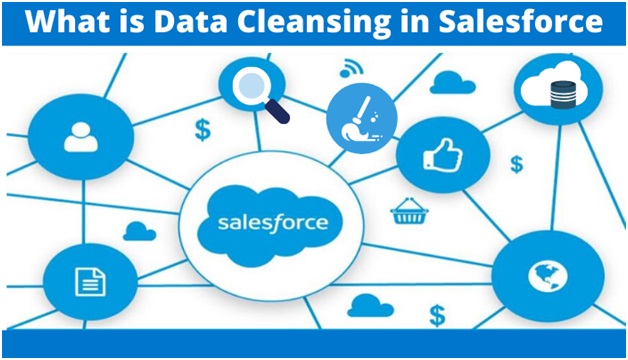 Data is the lifeline of every business, and no business should wait for spring break to start data cleansing in Salesforce. The criticality of good data can't be stressed enough to maximise operational efficiency and fuel productivity within departments. The data can change the way a business operates, and it can make or break it.  Good data can help you recognise good opportunities and optimise your sales and marketing process. But bad data is bad news.  As per this report, poor data quality is resulting in hindered employee productivity and fruitless decision making, costing U.S. companies $15 million annually. The sales representatives can't connect with prospective clients due to bad data. The marketing and sales campaigns may be based on incorrect and outdated data, leading to failed strategies and futile plans.
What is Salesforce Data Cleansing?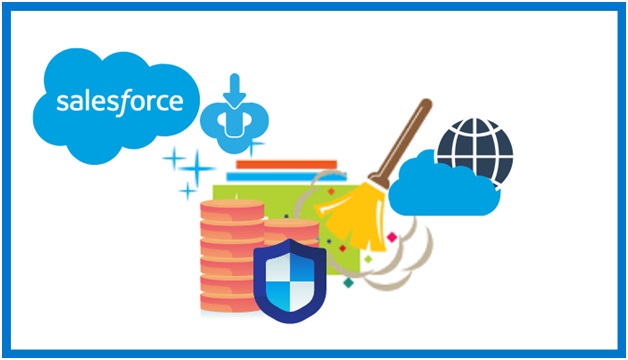 Salesforce is an integrated cloud-based CRM and currently, the most popular one with a small, mid-sized and large organisation. If you have Salesforce up and running, data cleansing becomes an eventuality. If you are planning to migrate the business data to Salesforce, CRM data scrubbing is required before you do so.
How does bad data creep into the system?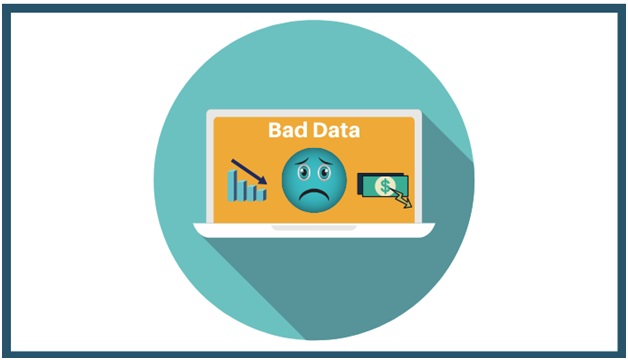 A database doesn't work like a fortress. It is an open channel that needs to be updated with new information. And this is how the dirty data slowly creeps into the business. Two sources are responsible for incorrect data.
People
Business
People: A sales rep working offline or online is responsible for taking a prospective lead's information. Any typo, wrong information provided by the client gets into the system and remain as-is. Besides, people move to different cities, they change phone numbers and take new jobs whereas the data remains the same.
Business: The marketing ecosystem is volatile. Many bootstrapped startups and departments within an established corporate group close within a couple of years of their operation. But their information isn't updated in the Salesforce and it continues to bring you unwanted and disqualified leads. The marketing budget thus, isn't distributed properly and leads to the wastage of resources and money.
Data cleaning services is the best route to ensure data health and sanity for your organisation.
How to Cleanse Salesforce Data?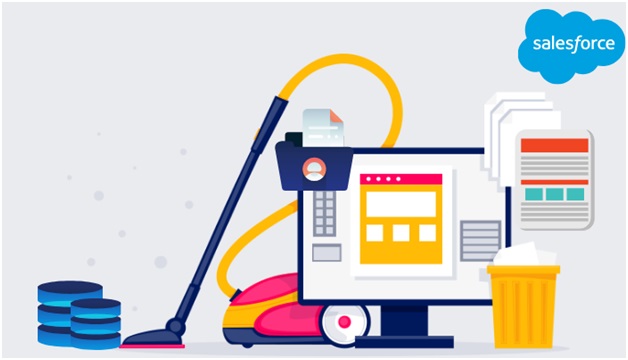 Data cleaning services can be summed up as a technical approach to improve data quality. It is a three-step process, which is as follows:
Step 1: Business Analysis
The initial step of data cleansing is to understand a business, its priorities, needs, and challenges. It is the stepping stone and the most crucial phase, which lets a data mining company, speaks in the language your business and customers understands. It also helps in understanding the part where errors in data are the most prominent. Are your sales reps making typos due to the small fonts on the smartphone? Or the e-mails are bouncing off because of the third-party database is outdated? It is the most time-consuming process, which sets the flow for step two. It is important to analyse the data quality within the business before coming up with a data solution.
Step 2: Finding the errors and removing them
Now, when the challenges of the business have been established, it is time to find the errors and removing them. It could be both online and offline. A data solution expert will verify the information of each business and every customer manually and with the help of an array of dedicated tools.
This phase includes:
ü  Removing the duplicate CRM data
ü  Complete the missing data
ü  Validate and verify the existing data as per the established norm
ü  Removing the outdated data
Data cleansing is not about only verifying the data but also fuelling the business with the right information. A database is updated with a current and accurate e-mail, postal code and phone number.
Step 3: Implementation
This phase includes setting a standard process and establishing robust checkpoints for various data entry points. This process may include following a process of
ü  'All Caps' name and keeping salutations such as Ms, Mrs. or not
ü  Using a .com for a company name, such as BizProspex or BizProspex.com
ü  Should a business be one name or abbreviated?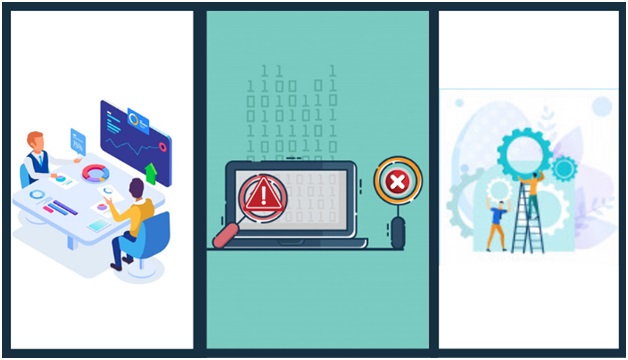 How to maintain clean data?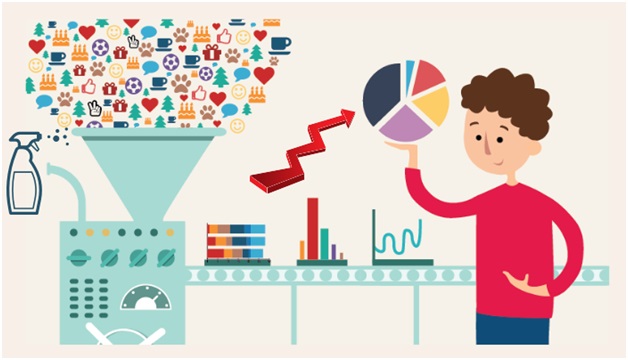 Clean data is very much a possibility, but it is not an end product. We are living in an information-oriented world. So, it is a process that a business needs to commit to and take proactively.  It can take measures and counter steps to rectify the business process and minimise the damage in the following ways:
Setting a process
Establishing a unifying process is important so that the teams have the same parameters for the data inputs. This can be done in various steps such as:
ü  Conducting training for the departments to eradicate poor input of data
ü  Assigning a contact for timely information and intervention
ü  Ensure quality checks of data at various stages of data input
ü  Proper channels to record feedback and scope of improvement
ü  Regular data cleaning services
Educate the team
There are several teams in a business that has access to data. It is very important to educate them about data quality can be rewarding. Educating them about the process and having a new process can be challenging and time-consuming but this will be immensely beneficial for your business in the long run. A business can follow through these pointers:
ü  Setting a training base
ü  Encouraging accountability within the team and set permissions to upload the data with a few users (Salesforce offers a range of permissions and customisations)
ü  Keep rewards for high-quality data inputs
ü  Regular training and feedback session to include new employees
Best Practices to Follow Through Salesforce Data Cleansing
Clean data is extremely rewarding for business. It must adopt these practices to ensure the integrity of the data: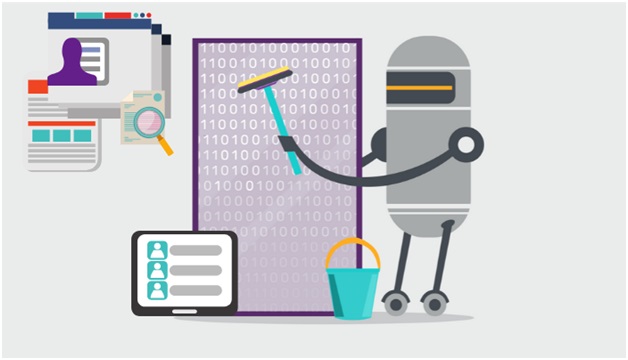 Make it a routine.
Data cleaning is not a one-time exercise. Data cleansing should be done regularly. According to this study, more than 70 per cent of the data renders useless, which means out of every ten e-mails a business is sending out, seven are going to the wrong person. That's not only a message lost but also the revenue going to drain. So, maintaining data timeliness is the keyword here. Your data mining company should be offering you regular support with dedicated tools to ensure that you stay on top of your data game.
Make it a 360-degree process.
Please note that data cleaning services aren't merely about "cleaning" the data. It is a wholesome exercise that involves an assessment of the data and updating it with the current information. Besides, it also implies the introduction of unifying data input structures to ensure that the sanctity of data can be maintained across the departments.
Make it proactive.
The 1-10-100 rule states that it takes $1 to verify the data, $10 for CRM data cleaning and $100 to sit on the data and do nothing because of failed processes and wasted resources. The businesses need to maintain a proactive stance towards data cleaning to prevent this from happening and ensure that the database remains up-to-date.
Why are Salesforce Data Cleaning Services Vital for your Business?
When your Salesforce data is corrupt, it results in the downfall of revenues and business value. Data cleansing is a much-needed reality for any organisation that wants to march forward and needs data to thrive. A consistent and holistic Salesforce data cleansing can help a business in the following ways: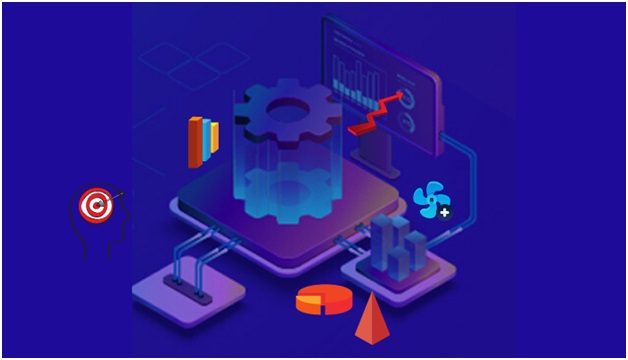 Enhanced Productivity: If your Salesforce data is riddled with bad information, your salespeople and marketing team base their business decision on the same. Your sales team might waste its time contacting the wrong people, and the marketing team will create a slovenly campaign, sending out the wrong message to a wrong person. When you hire a data cleansing company, the information is updated and verified – letting you stay on track with current whereabouts of your customers and thus, resulting in increased productivity and better allocation of resources.
Gain Intelligent Insights: A B2B organisation's data doubles every year. Messy data translates into sloppy business decisions. You have no idea to find out what your customers are thinking? If you can't get ahead of them in the thought process, your products and services never will. Data cleansing ensures you have the right data to base your business insights and identify the business prospects.
Get the data you want: Often third-party database has a variety of information. Data cleansing lets you take control of data quality. You get customer data that is right for you. Since the customer data is verified and updated, you reach out to more customers, get more click-through rates for the e-mails and drive impactful campaigns.
Salesforce data cleansing can be challenging but isn't impossible.  With the right data mining services provider, you can seamlessly integrate data within your business process and reap the rewards of high-quality data.