Childcare organizations often suffer from a lack of work process automation. They have to keep track of numerous activities, interact with hundreds of people, stay in compliance with regulations, and much more.
Childcare management software is designed to take care of various parts of childcare centers' operations while easing the pressure on the staff. By taking advantage of one of these programs, childcare organizations can grow and develop while keeping client satisfaction at the highest level.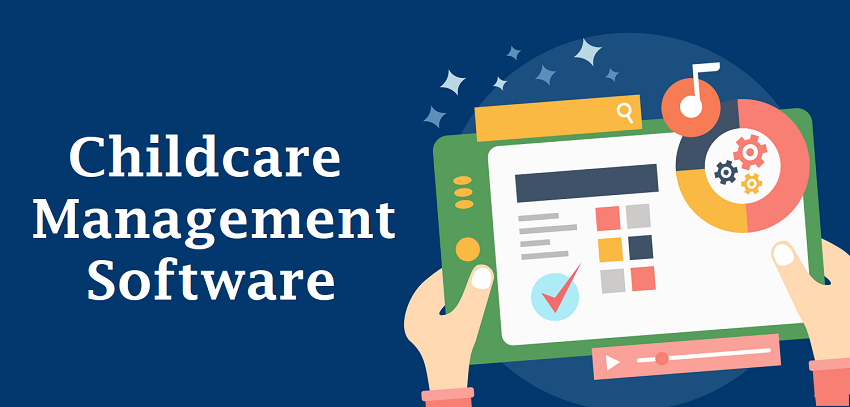 Let's go further into the reasoning behind using childcare management software.
1.   To Say Goodbye to Paperwork
Childcare centers have plenty of paperwork to deal with, including bills, schedules, notes to parents, and much more. Childcare management software can take care of all of these tasks, automating them where applicable.
You'll no longer need to fill out forms and invoices or write reports on paper. The software is designed to simplify these tasks, entering the necessary information in all the documents automatically. You'll only need to make a few adjustments.
With paper accounting for 25% of landfill waste, by switching to online invoicing, you can reduce the carbon footprint.
2.   To Improve Parent Satisfaction
A big part of the childcare center's work is communicating with parents. Sending reports, discussing children's progress, working out behavioral issues, and much more. Shooting videos, sending photos, and creating reports take up a big chunk of the staff's time. Meanwhile, parents are often unhappy with the lack of information.
Childcare management software like Prime has a parent engagement component, which allows parents to check information about their children online. This reduces the frustration both parents and employees feel when they have to discuss issues during busy drop-in and drop-off times.
The software allows employees to keep parents up to date throughout the day to cut misunderstanding and frustration to a minimum.
3.   To Reduce the Pressure on Your Staff
Your hardworking team members are trained to spend time with children. However, they are often distracted by manual administrative tasks. This leads to frustration, low employee satisfaction rates, and poor relationship with parents.
Some staff members need to stay after work to complete administrative tasks, which they can't deal with when children are around. This causes high turnover and extra expenses for the organization. With 51% of employees in the USA considering a new job, satisfaction is a primary concern for many companies.
Childcare management software can take care of the issue by automating and simplifying some of the tasks like creating reports, sending information to parents, reviewing schedules, and more.
4.   To Gain Insight into Children's Development
Childcare management software allows you to gather valuable information about each child throughout the day. You can create a detailed profile for each kid for analysis while they attend the center.
The program allows you to record observations, health issues, meal preferences, allergies, vaccinations, and much more. You can create milestones and communicate all the findings with parents through the software.
Keeping these records can help pediatricians identify problems if any and allow parents to get a fuller picture of their child's progress.
5.   To Improve Meal and Nutrition Planning
One of the most demanded features of the childcare management program is meal and nutrition planning. Since each child can have individual healthcare issues and nutrition requirements, a childcare center may sink in the amount of paperwork associated with meal planning.
The software allows you to track each child's needs to make sure they get the right meals every day. Each team member can have access to this important information to make sure no mistakes are made.
Parents can review meal and nutrition requirements in their child's profile to suggest changes if needed.
6.   To Improve Data Safety
Childcare organizations have to deal with personal information, including financial details of their clients. To keep the data safe, they need to boost security measures. By taking advantage of childcare management software, you are opting for a secure platform that ensures the safety of the data.
Some childcare centers share photos and videos of children through social media platforms so parents can monitor them in real-time. While it is convenient for all parties, such an approach is hardly safe.
Childcare management software allows only certain people to access the information uploaded to the cloud. This way both parents and staff can be sure that the data doesn't become public.
7.   To Ensure Timely Access
If childcare management software is on the cloud, staff members and parents can access information at any time and from anywhere. This gives all of them extra flexibility and the possibility to do work from a remote location.
This feature is especially important for last-minute schedule changes, issues with invoices, and parents-staff communication.
Final Thoughts
Childcare management software can simplify the operation of many childcare organizations. By taking care of manual tasks, boosting security, improving communication, and generating useful reports, such a program can become the driving force behind your company's growth.