Wall design is far more than just an aesthetic exercise; it requires a significant amount of effort and money. Therefore, whether you pick gorgeous wallpapers or paint your walls the traditional method, you must ensure that your choice is well-informed. If you have any queries about selecting an attractive Wallpaper for your house, this post will answer them all!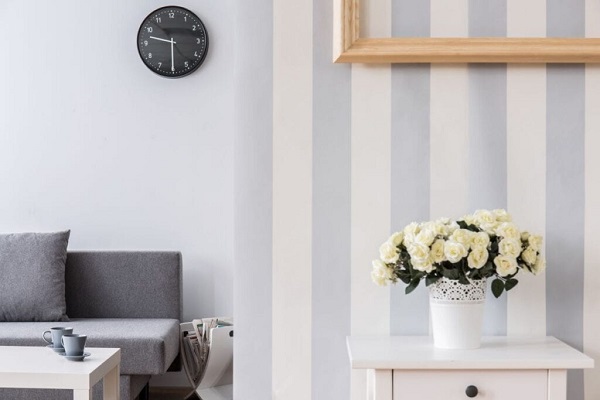 Why should you choose to wallpaper your walls?
#1: It is quick to apply. Wallpapering your walls is a simple task that can be completed in a matter of hours. This is in direct contrast to wall paint, which requires time to apply, many coats, and additional drying time.
#2: Unlike paint, your home will not smell or be coated in dust following wallpaper installation. Technically, you do not need to relocate your furniture, cover it with plastic sheets, or vacate the premises to apply wallpapers on your walls for a day. It is a more hygienic method than painting.
#3: It instantly transforms your home. It just takes one stunning Wallpaper to transform the appearance and feel of your space completely. The results are very instantaneous.
Are wallpapers truly cost-effective?
The straightforward answer to this perplexing issue is that cost-effectiveness and cost are not synonymous terms. Painting the house will always be less expensive. However, cost-effectiveness implies that you will get your money's value. Wallpapers are a cost-effective alternative since they are durable and easy to apply, and, when used only for accent walls, they are less expensive than specialty paints such as texture painting.
What sorts of wallpapers can you choose?
Paper: An ornamental design is printed on top of a paper foundation of this kind. The paper may not be coated with a top coat to protect the design. It is less expensive in contrast.
Paper-backed vinyl: The foundation paper is covered with liquid vinyl, then printed with the design. It is often easily cleanable, resistant to dampness, and less expensive.
Non-woven: This kind comprises synthetic or natural fibres that lend a refined aspect to the finished design. These are simple to apply and remove but are rather costly in contrast.
Solid-vinyl: a solid layer of vinyl is placed over a piece of paper or cloth, and the pattern is printed directly onto the vinyl sheet. This increases the wallpaper's durability and washability.
PVC: One of the cheaper alternatives, these wallpapers are resistant to moisture because it is essentially an acrylic coating sprayed over a paper substrate. However, the design will lack refinement.
Fabric: They can be either fabric-backed wallpapers with the pattern printed on them or have a vinyl layer containing the pattern.
Consider a sampling
To ensure that the wallpapers you select are the correct ones, it's recommended to request a sample first which is as large as possible. If the design you pick has stripes or illustrations, it might be prudent to request several repeats of the ornamental pattern. When you return home, tape or staple the samples to the wall you're considering wallpapering. Ascertain that the design produces the desired effect. Keep note of the effect of artificial and natural light on its appearance. This is always a smart idea since a colour or pattern that seems unassuming in the store may easily overwhelm when viewed as its whole. Therefore, do not be shy – request as many samples as you require. Once the wallpapers are installed, it is too late to alter your mind.
The fascinating domain of wall finishes is broad and infinitely adaptable. Whether you select wallpapers or paint, both will add subtle or striking colour and individuality to your house. Consider paintable wallpapers to get the attraction of both or stay with paint or wallpaper. The choice is yours, which is why home designing is so thrilling!