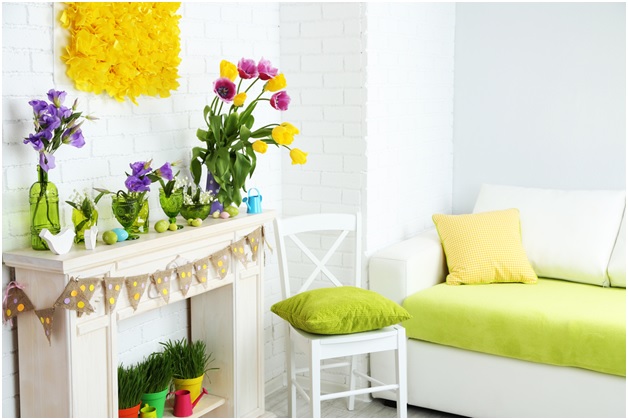 Spring has brought along the sweet smell of flowers and the delight of all day sunlight. However, you don't have to spend your days outdoors to feel the happy spring season. You can easily bring in the happy springtime vibes into your home with some simple decorating changes. Here are some clever ways to bring in the spring into your home:
Color Swapping – Spring pastels and bright colors can help to liven up your home to welcome the new season. If you're looking to change up your home's color scheme spring palettes are great for getting you in that happy spring mood all year long. You don't have to necessarily change the complete color palette of your walls, but adding in new pops of color with new bedding or even just decor such as vases can help bring the happy season into your home.
Bring The Garden Indoors – Spring is all about the botanical. Bringing in some of the outdoors in the home such as buying some new indoor plants or setting up an indoor herb garden can liven up your home. Of course you can't do spring without flowers! Decorating your home with fresh flowers can bring in the scents and smells of spring into your home. Choosing spring flowers such as tulips, lilies, and peonies also have the added effect of reminding you of the spring bloom.
Spring Scents – The smells of summer such as florals can put you in the spring mood all day. Fresh scents such as citrus are great as well to bring some freshness into your home. Try diffusing essential oils instead of candles to get the added benefit of reducing allergens in your home.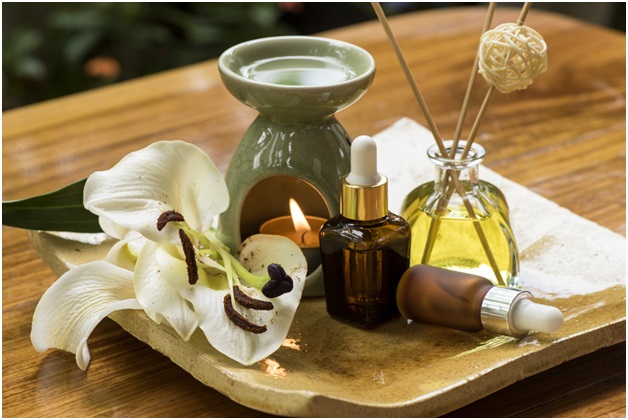 Bring In The Light – Spring is the beginning of the sunny season and bringing in that sunlight into your home can help put you in a happy mood all day long. Try changing up your curtains from heavy fabrics to layered light fabrics that allow you to let in some sunlight while still giving you privacy.
Don't Forget The Tableware – Along with the sunlight, the spring season marks the beginning of barbecues and outdoor dinner parties. Spruce up your parties by changing up your dinnerware with colorful plates or even take the floral trend to your plates. Look for dinnerware with floral accents to keep your guests feeling the spring season even after they've cleared their plates.
Freshen Up Pillows – If you are looking for quick and cheap way to liven up your home, changing throw pillows or pillow cases can give you the change you're looking for without spending a fortune. Pillows might seem like a small detail in your home, but the right mix of pillows can really change the mood of your home. Try mixing patterns and textures to get an eclectic mix that can help lighten up the atmosphere of your home.
Home decor really can have a massive effect on your mood everyday. Changing from winter colors and heavy fabrics to light colors and spring patterns such as florals can help change your home's cozy vibes to light spring happiness.