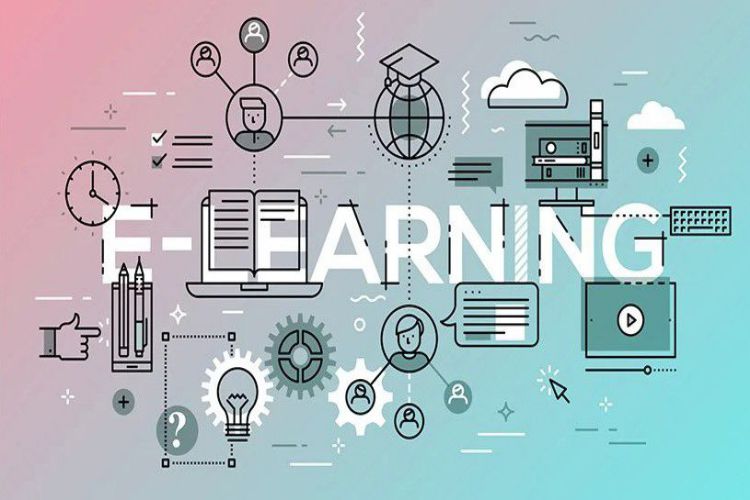 eLearning is a popular means of delivering education and training information in the workplace. Knowledge of authoring tools is frequently listed as a requirement alongside more conventional qualifications like formal education and theoretical knowledge in instructional design job descriptions, which often focus on the candidate's capacity to design and create compelling and engaging eLearning instructional design and courses.
Instructional design is the process of creating learning opportunities and resources that result in the acquisition and application of knowledge and skills. The discipline employs the need for analysis, process design, material development, and effectiveness evaluation strategy. Any industry's employees have the opportunity to expand their skill sets and sharpen their knowledge, both of which benefit the business.
It's time to break down this phrase and consider how it is used in practice. Instructional designers are responsible for developing educational experiences and resources. Their goals vary depending on their company's needs, but they are frequently at the center of learners' (workers') ability to acquire new knowledge and skills and then apply them in the workplace. The instructional design industry is built on models and theories.
Instructional Design Enhances the Learners' Experience
Due to "rapid development authoring tools, even those with little to no experience in instructional design can now create courses. Businesses that genuinely care about meeting the needs of their students, on the other hand, will see the value in hiring qualified instructional designers to develop their courses. Clicking on things on a screen doesn't always lead to meaningful experiences is well known to anyone who has taken a poorly designed course online with no associated structure.
Most eLearning instructional design and courses are completed asynchronously or independently by students rather than at a set time with their peers. Most online training and eLearning courses lack a facilitator or instructor to guide students through the material. The system should be self-contained and provide everything the student needs. Effective instructional design is required to ensure learners' needs are met without an instructor.
Instructional Design Aids in Information Retention (and Application on the Job!)
Although some may argue that learner participation is necessary, the main goal of the majority of workplace training programs is for students to apply what they have learned in the workplace. Although complete learner involvement is not required, it requires the learner to be cognitively engaged and the designer to make deliberate decisions when developing instructional materials and evaluations.
Before beginning a project, instructional designers assess and determine the needs of the learners.
"Organisations that conduct an evaluation study to ensure that the right people receive the right information in the right order may be able to better evaluate the return on their investment projects. Having the intention of using the documents at work after preserving them." 
This process will help both learners and organizations achieve their learning objectives.
Instructional designers recognize that eLearning isn't always the best solution.
People are probably aware of the proverb that a "Skilled surgeon won't always advise surgery". 
Patients are in danger of unnecessary surgeries or treatments outside the surgeon's area of expertise. Although the comparison to instructional design is not necessarily as severe, the idea is the same. Poorly conceived, unnecessary, or irrelevant courses waste no one's time and are bad investments of an organization's resources.
Training cannot address student motivation or access to the proper resources. Training often works best to remedy skill shortcomings before concluding that an exercise (or an eLearning course) would be able to close the performance gap.