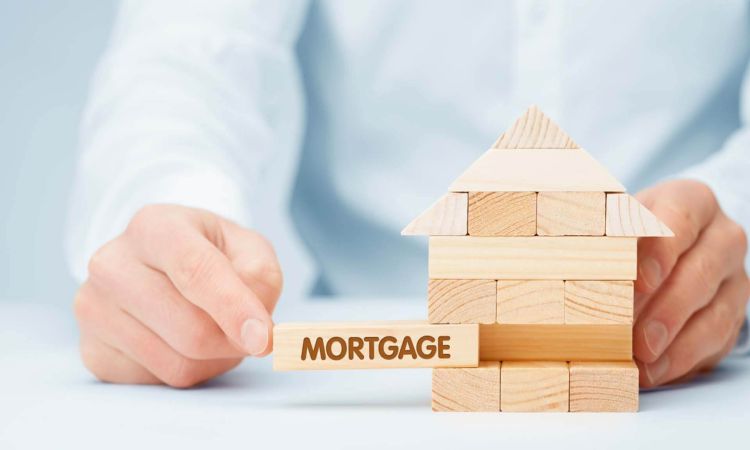 Buying a new home is an exciting time, but it can also be an incredibly stressful undertaking. The sheer number of decisions you have to make in a short period of time can feel completely overwhelming—and that's before you even pack a single dish to make your move.
It's no wonder over 40% of Americans say that buying a new home is the most stressful event of life, beating out job interviews, applying for college, and the holidays.
Fortunately, the financing for your new home purchase doesn't have to be complicated or stressful. There are a number of consumer-friendly mortgage lenders in Vermont who will walk homebuyers through the process, whether you prefer the personal touch of a local credit union or an online lender.
Documents You Will Need to Apply for a Mortgage Loan in Vermont
Before you decide where to apply for a mortgage in Vermont, it's a good idea to gather all of the documentation you will need to complete an application.
Most banks and credit unions now complete the initial application online, and the process can typically be completed in an hour or two if you have your paperwork ready.
Generally speaking, most lending institutions will want to see personal information, a record of your assets and liabilities, and proof of income.
Your personal information includes things like your name and address, any known aliases, your rental or homeownership history, and your credit score. It's a good idea to order your credit score several months before you plan to apply for a mortgage to avoid any surprises. Better yet, use an online service like Credit Karma or Credit Sesame to monitor your credit health at all times.
Your assets and liabilities are just what they sound like. The things you own and the money you owe. To document your assets, be sure to locate the latest statements for your savings accounts, money markets, brokerage accounts, and any retirement accounts you have through your job. If you currently own your home, be sure to include your home's equity in your assets. For your liabilities, the lender will primarily want to see any long-term debt, such as student loans and car notes, as well as any revolving accounts, such as credit cards. It's a good idea to pay down as much debt as possible before applying for your loan, especially credit card debt.
Establishing your income is fairly self-explanatory. Lenders will typically want to see one or two months of pay stubs to confirm your annual income. Be sure to include any second jobs or side hustles as well to help with qualification. You are also allowed but not required to include any other payments you receive, such as alimony, child support, royalty income, dividends, or payouts from a family trust or a settlement.
Once you've got your financial ducks in a row, you're ready to apply and see how much house you can reasonably afford!
Best Places to Apply for a Mortgage Loan in Vermont
Vermont is a wonderful place to own a home, with a high home ownership rate of 73% and an affordable median home price.
When looking for a mortgage lender, prioritize those that have superior customer service. (Remember that buying a home is stressful—your financing should be simple!) In addition, look for lenders that have great rates, a variety of loan products to suit different lifestyles, reasonable minimum down payments and minimum FICO scores, and affordable fees.
Here are four Vermont mortgage lenders that score high on all counts:
New England Federal Credit Union
As a well-established, not-for-profit credit union, the NEFCU is able to offer great rates and helpful programs for low-income borrowers, first-time homeowners, and military families. Their mortgage loan products include 10, 15, 20, and 30-year fixed loans, adjustable-rate mortgages, VA loans, 100% financing loans, Jumbo Loans, refinance loans, and more.
NEFCU also has a helpful online application portal, but what really sets this lender apart is its customer service and its knowledge of the local community.
Vermont Mortgage Company
Don't know which credit union or bank to choose for your loan? Don't worry. The Vermont Mortgage Company is a trusted company that can help you decide. The VMC isn't a lender itself. Instead, the company works as a mortgage broker—matching borrowers with the best lenders for their needs. Also, you can look up adjusted rate mortgage online.
The process is exactly the same as if you went directly to a financial institution. Fill out the VMC online application and get matched with several different lenders to choose from.
Union Bank of Vermont
The Union Bank of Vermont is a popular community financial institution and a good choice for a mortgage lender. Like the New England Federal Credit Union, you'll get good rates and personalized service. However, their loan products are geared toward a different clientele. While they offer similar conventional loans and VA loans, they don't have any programs for first-time homeowners, investment loans, or Jumbo Loans. Instead, they cater to the more established homeowner with HELOC products and construction loans.
 Prime Lending and Axos Bank
While our first three lenders are all Vermont-based financial institutions, because we prefer the local touch, there are some wonderful nationwide online lenders that are worth a look at. Prime Lending and Axos Bank have both received 4.7 out of 5 stars from U.S. News and World Report. Both lenders offer a wide variety of loan products, low minimum down payments, and closing cost assistance for qualifying borrowers.
Choosing the best Vermont mortgage lender is primarily a matter of matching your needs and preferences with the institution that offers the loan products and services that fit. You can't go wrong with a local lender that knows the Vermont community and can meet with you face-to-face to walk you through any questions that might come up.