Every year there's something new in the world of swimming pools. As much as it's a great idea to stay up to date, homeowners must consider the general style of their home before deciding to hop onto the latest pool trends. Let's get into what's trending in the world of pools to help you make the right decision.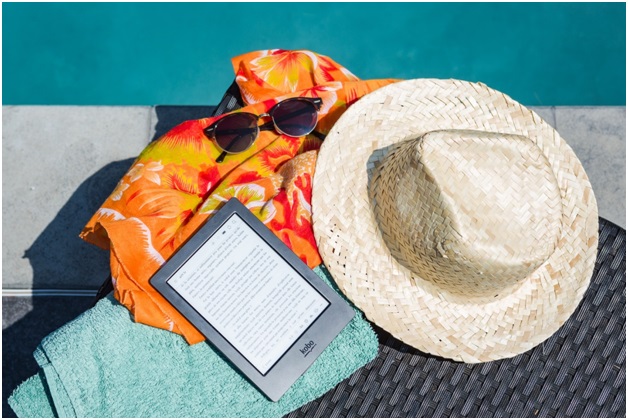 Seamless Pool Edge Design
This trend is popular with fans of modern and minimal design. It's designed by building the edge of the pool at the same level as your patio, with small slits around the edge for water overflow. This design creates a clean, seamless edge for an aesthetically pleasing look.
Your landscape design matters just as much as the pool design to create a seamless transition. Some homeowners have the patio, decking, and floor tiling transition effortlessly right from the interior to the pool area.
Tanning Ledge
If you've ever placed your beach chair on the edge of the lake to enjoy a bit of the splashing water, then you already have an idea of what a tanning ledge is about. It is also known as a tanning shelf, Baja shelf, or sun shelf). It's a shallow entry point into the pool that's about 9 inches deep and 5ft wide.
Swimmers typically put lounge chairs on the ledge to relax and cool off in the shallow water. It's a popular trend with families that have small children as they can safely splash and play. For those who don't want to swim (or can't), it's the perfect way to enjoy the pool without being submerged.
Smart Lighting
More pool owners are looking to move away from the boring lighting to embrace smart LED lighting. Smart lighting enhances your pool design and sets the perfect mood for nighttime swimming. This popular trend allows owners to customize their swimming experiences depending on the desired theme or time of day.
Smart LED lighting provides an array of color options, adjustable brightness, durability, and low energy costs. Thanks to advanced automation, you can control your lighting with a touch of the button using your tab or smartphone.
Fire Elements
Water and fire have never looked more beautiful together than with a fire bowl beside a swimming pool. Imagine the magical sight of flames reflecting on the water during a late-night swim. This stunning visual makes outdoor fire bowls a popular pool trend, especially among high-end pool owners.
A low lying firepit on the patio will keep you warm and create a cozy ambiance. Other fire elements include decorative lanterns, tiki torches, and automated fire pits. Some fire elements will require ample planning so be sure to discuss your plans with the builder early enough.
Final Word
Why stay stuck with the old when you can embrace the new? Incorporate one or two of these hot trends to give your swimming pool a sophisticated touch.