Do you want to go to medical school? One of the first steps on getting into the school of your choice is to take the MCAT. This short but comprehensive guide highlights everything you need to know about the Medical College Admission Test. From how often it's administered each year, changes to the MCAT, to what you need to know about the score you receive on the graded test. That way, you can be better prepared for the medical school admissions process you're getting ready to undergo.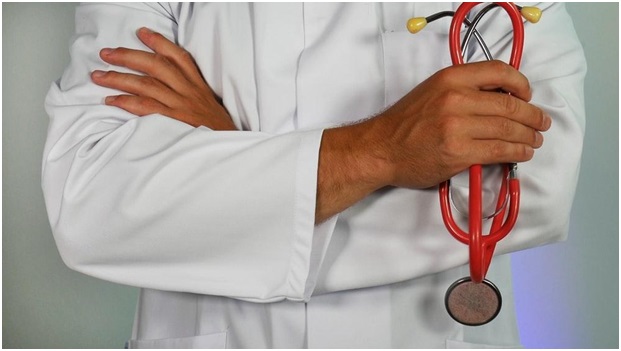 What is the MCAT?
The Medical College Admission Test is the standardized exam taken by students who want to go to medical school. The test is computer-based and was developed and is overseen by the Association of American Medical Colleges. It's administered only 14 times a year at Prometric Testing Centers throughout the United States and takes up to eight hours to complete.
Changes to the MCAT are relatively new. There is no longer an essay or Writing Sample required. The test has a new section that tests your ability to serve patients from different cultural backgrounds and sociological groups. This section was added because of the significant changes in demographics in the United States S. Test takers will need to prove that they are capable of assisting people from all cultures and sociological groups as a medical professional.
What is on the Medical College Admission Test?
The main areas of the test are physical and biological sciences, as well as verbal reasoning. In 2015 there was a change to the MCAT. Test makers added a new section called Psychological, Social, and Biological Foundations of Behavior. This section tests your ability to understand sociological, biological, and psychological influences on behavior and social interests as well as how people process stress and emotion.
In addition to the new Psychological, Social, and Biological Foundations of Behavior section, The Medical College Admissions Test is also includes the following sections:
Critical Analysis and Reasoning Skills: related to reading comprehension sections. Passages come from a variety of social sciences and humanities disciplines.
Biochemical and Biological Foundations of Living Systems: tests basic biochemistry, inorganic chemistry, organic chemistry and biology
Physical and Chemical Foundations of Biological Systems: tests basic biology, general chemistry, biochemistry, organic chemistry, and physics.
How Should You Study and Prepare?
The MCAT is usually taken during your junior or senior year of undergrad. You will want to make sure you register early for the test so you can secure your test date and location. Since it takes time to prepare for the MCAT, you will want to allow at least 12 weeks to study for the test. Keep in mind that you will also want to allow enough time to have your scores available when you begin applying to medical school.
The MCAT is comprised of multiple-choice questions. The test is not an adaptive test, which means you can't shorten the length of the test by answering the harder questions correctly. Each section is scored separately, and the scores are combined to give you a total score that ranges from 118-132, with a total score range of 472-528.
When preparing for the MCAT, you will want to invest in the best prep materials. These study guides and materials will give you an idea of what to expect on the test.  Taking a prep class in person or online is another option that helps prepare you for the exam. Prep classes are a great way to get tips on how to read and answer the questions. You will also want to make sure you take as many practice tests as you can. Practice tests are a good way to find out what your strengths and weaknesses are. This will help you narrow down what areas you need to focus on more when you are studying for the test.
Understanding Your Medical College Admission Test Score
Once you've taken the exam, you'll want to know how well you scored. Each of the four sections of the test gets a score of 118 to 132. The median is 125.
The AAMC uses the whole scoring scale on the exam.  Unlike the previous MCAT, the ongoing test gives a quantitative proportion of students the top score of 528. If you're in the Top Scores category of test-takers, you're in the 90th percentile. Colleges love scores of 514 to 528. Competitive Score category puts you in the 75th percentile with a score of 508 to 513. A less competitive score puts you in the 50th percentile with 500 to 507 as a total score. Lastly, a below-average score is 499 or less. It may be enough to get into individual medical schools but possibly not your first choice.
By knowing everything about the Medical College Admission Test Score, you are one step closer to getting into medical school. You'll have to give yourself plenty of time to retake the test the next year, too, if you opt to take it in your junior year of college. Achieving the highest score possible makes it, so you're better able to get into the med-school of your choice.