Are you going camping in Massachusetts for the first time? Well, it might become one of the best camping experiences you've ever had. From the rolling green hills of Berkshire and the hike up the Monument Mountain to Pioneer Valley with its brilliant view of the cliffs in Holyoke Range, this will be memorable and worth the trip.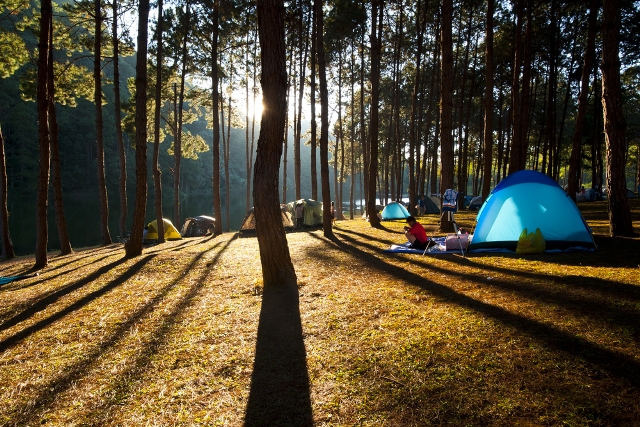 As you all know, for camping, preparation is needed so that your camping experience won't be spoiled. You can make a camping checklist so that you can keep track of the necessary things to bring. If you want an idea of the crucial items needed, here are some things that should be in your bags and backpacks.
Clothing
This is an item that you will never forget, but sometimes you might not bring the right type of clothes for the trip. Massachusetts offers exciting hiking trails such as the rugged Seven Sisters hike or the Appalachian Trail. If you want to enjoy them, you'll need clothes with lightweight fabrics and durable designs. You can also bring swimwear in case you want to enjoy the wonderful lakes or rivers. Other things also include waterproof and breathable jackets for the cold weather, wool socks, and a hat to shade you from the sun.
Food and Drinks
When it comes to camping trips, chances are you'll be the ones who will prepare your meals. You can bring camping stoves, utensils, and reusable water bottles. You'll also need a water filter in instances where there is no clean water around. The food you should also have should be one that is not easily perishable, and depending on the circumstances, it should be convenient to cook. Of course, some camping grounds can give you the necessary tools. But, as most people would know, campers should always be prepared.
Camp Necessities
Camping in Massachusetts won't be the same without necessities like tents, sleeping bags, travel pillows, and pocket knives. These are definite must-haves, so never forget these items. Choose tents that would be suitable for the activities that you will do since there are many types of tents. Sleeping bags and travel pillows will also offer you comfort so you won't have to sleep on the cold hard ground. You wouldn't want to be waking up with an aching back the next day. Pocket knives, on the other hand, can be used for cutting up food, ropes, and anything that needs a quick cut.
Personal Items
You will need your personal care items for basic needs. These can be toilet paper, bug spray, sunscreen, first aid kit, pain killers, toiletry kit, and other things. When taking care of your business, these items come in handy, especially the first aid kit and the toiletry kit. For any emergencies or accidents, you can minimize the damage or injury using the first aid kit. When it comes to personal hygiene, the toiletry kit is needed. When you are out and about in nature, it does not mean that you should forget proper hygiene too.
Camping is a wonderful experience for everyone. No matter what age you are, experiencing places like Massachusetts in all its natural glory is one-of-a-kind. You can appreciate traveling more when you camp out underneath the night sky and away from hectic cities. That is why take this time to properly prepare for your camping trip and ensure that everything is accounted for.