Prejuvenation is a personalized treatment procedure, which comprises of minimally-invasive or non-invasive treatments to deal with common signs of aging like wrinkles, fine lines, or sun damage. Board-certified dermatologists and cosmetic surgeons perform this procedure. These professional create a personalized treatment procedure, which helps in keeping your skin in a good condition, regardless of your age.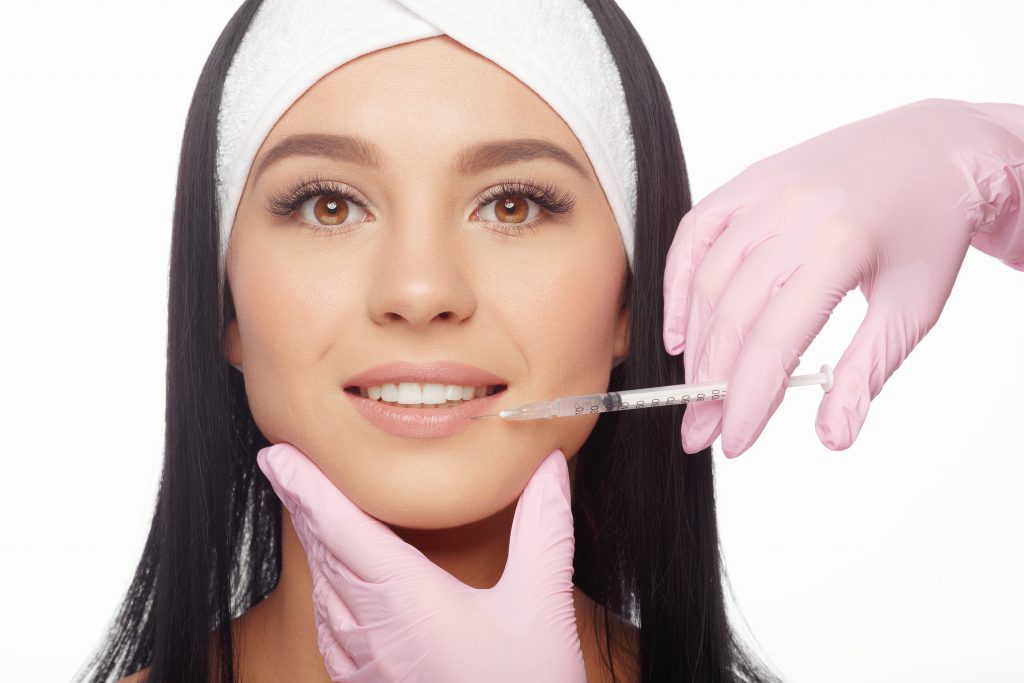 In a bid to fight against the common signs of aging, doctors believe that starting to take care of your skin early in your life does help. The main purpose of prejuvenation is to slow down the signs of aging, thus ensuring that the patient has a natural and youthful appearance as they age.
How prejuvenation works
While prejuvenation might be the latest trend in the fight against aging, its theory is based on proven methods that help in inhibiting the early signs of aging. The treatment refers to a cosmetic procedure, which combines two techniques—prevention and rejuvenation. This is a combination of aesthetic procedures like fillers, lasers, and Botox.
Besides, a patient will get a personalized program of skincare products (medical-grade), which can use daily to maintain the beauty and youth of their skin. This personalized combination works to enhance the patient's appearance, and also prevent any noticeable signs of aging.
Common prejuvenation procedures
The following are the most common prejuvenation treatment procedures that can give you a younger and beautiful skin.
Thermage
This is a skin-tightening procedure that helps in boosting the production of collagen. This is essential for patients with decreased collagen production.
Microneedling
Microneedling, also known as collagen induction, is a non-invasive treatment procedure, helps in increasing cellular turnover. This treatment helps in fading any signs of aging—which include hyperpigmentation, fine lines, as well as acne scars. This procedure stimulates collagen production, thus helping the patient's skin look smoother, brighter, and younger.
Botox
Arizona cosmetic surgery experts say that this treatment procedure helps in delaying the formation of wrinkles and fine lines, particularly around the eyes, as well as around the forehead area.
Dermaplane/microdermabrasion
This is an amazing exfoliating procedure, which helps in removing unwanted dead skin that builds upon the skin. The procedures lead to smooth and brighter skin and also helps in reducing skin breakouts, as well as the appearance of acne scars and large pores. This treatment procedure allows better absorption of skincare products, and it's one of the best prejuvenation procedures to start with.
Laser genesis
This is a non-invasive laser treatment prejuvenation procedure, which helps with the natural stimulation of new collagen. The procedure is very effective in fading acne scarring, treating diffuse redness, as well as reducing fine lines.
SkinPen
This is a minimally invasive process, which helps one to maintain their youthful appearance. This procedure reducing wrinkles, fine lines, stretch marks, acne scars, as well as hyperpigmentation. SkinPen stimulates the production of elastin and collagen, thus giving your skin a beautiful and flawless appearance.
Are prejuvenation treatment procedures painful?
As indicated earlier, most prejuvenation treatment procedures are either minimally invasive or non-invasive. Thus, patients experience a little discomfort, if they do experience it at all. However, your doctor should apply a numbing cream before your procedure—if it's minimally invasive to reduce the chances of experiencing discomfort. Also, your doctor should advise you on what to expect during and after your prejuvenation procedure.
How long does it take for a patient to see results?
Well, this varies depending on the treatment procedure. Certain prejuvenation procedures like filler have immediate results, while others like Botox will take around one week before the patient starts seeing the results.
For laser treatments, on the other hand, they start showing results within one to four weeks after the treatment. However, this will also depend on the treatment performed.
What's the recovery time after prejuvenation?
Since most prejuvenation treatment procedures are either non-invasive or minimally invasive, they have little or no downtime at all. Mostly, a patient should resume their normal activities immediately they leave the doctor's office.
However, your doctor should advise you on what to expect during your recovery, as well as the steps that you need to take depending on the specific prejuvenation procedure that you undergo.
Bottom Line
Remember to cleanse, hydrate, nourish, and protect your skin. These are some of the best ways to protect your skin from showing the signs of aging—and you can easily do them from the comfort of your home. Therefore, look for the best anti-aging skincare products, which will help in keeping your skin nourished.
Products like sunscreens with an SPF of 30 or above and retinol-based products help in strengthening and protecting the skin too. Also, ensure that you get enough rest, exercise regularly, and also avoid sugary foods if you want to retain a beautiful and youthful skin. Lastly, remember the earlier to start observing these practices, the better you'll be as you grow old.