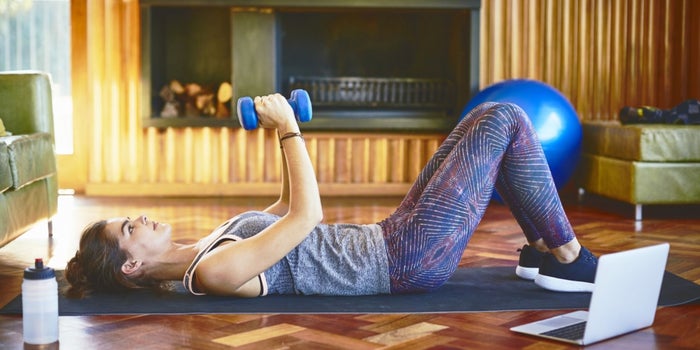 No matter what industry you're in, and this includes the fitness industry, the heart of entrepreneurship is the same. At its core, entrepreneurship is about determination, dedication and passion for your business. It's about wanting to see the fruits of your labour grow and multiply according to the amount of work that you do.
Entrepreneurship is about wanting to create a business that you're passionate about and that you're proud about putting your name to. It's about wanting to work how you want to work and not being dictated to by anyone. In the fitness industry, entrepreneurship is indeed about these vital aspects. However, it's about so much more than this.
Motivation against all odds
A lot of people think that they don't need the assistance of a fitness professional. They feel that all they need to do is to look up various articles on the Internet and follow their guidelines. And if they do decide to take up the services of a trainer, when money gets tight the first thing that they cut is the personal training budget.
This means that to succeed with your fitness business, you need to be motivated – against all the odds – to get clients.  You need to be prepared with answers to their excuses about why they don't need to see a personal trainer and if they are interested, but say that they can't afford it, have a couple of packages that they can choose from which suit their budgets. Examples of such packages include duet sessions or online personal training.
Your body is your calling card
Unlike entrepreneurs in other spaces, you – as a fitness entrepreneur – are judged according to your body. This is because people are of the opinion that if you don't look fit, trim and sculpted, how are you going to help them to achieve their fitness ideals?
So in addition to making sure that you maintain a balanced exercise routine of resistance, flexibility and strength training, you also need to ensure that you eat cleanly and keep yourself hydrated. Think of your body like a car: in order for it to perform at its peak you need to fuel it with the best-quality fuel.
Out of the box thinking
While entrepreneurs in every single industry need to think out of the box in order to stay ahead of their competition, in the fitness industry this is even more important. Personal trainers have been around for many, many years and many of them all follow the same methodology. This means that clients get bored and look for new things to try out.
To ensure that this doesn't happen at all, you need to be constantly thinking one step ahead. For example, what many personal trainers do is to do a kettlebell course and incorporate this type of workout into their clients' routine. As core strength is extremely valuable for overall health and wellness, a lot of personal trainers also decide to do Pilates courses so that they can teach these principles to the people that they train.
 As an entrepreneur, it is necessary for you to develop a business that attracts clients and gives them something else that the next person doesn't. In the fitness industry, this has never been truer than today. However, to be a truly successful fitness entrepreneur you need to scan the market, see what people are wanting and provide this to them.