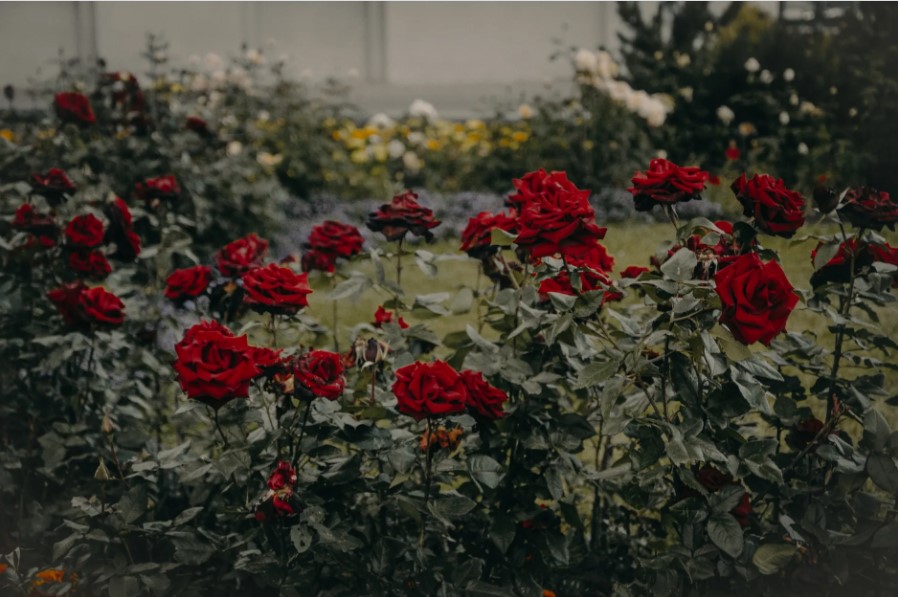 Fort Wayne, Indiana, boasts a beautiful cityscape, bustling downtown, and eye-catching architecture.
But remember:
This is a city sprawling over 100 square miles.
The downtown shops and towering buildings are photo-worthy, but they're merely scraping the surface of what this city has to offer.
There are dozens of hidden gems within city limits still left to discover.
It's time to expand your horizons.
Take a look at seven incredible ways to relax and take in the sights of beautiful Fort Wayne, Indiana.
Are you looking to get away from the hustle and bustle of downtown Fort Wayne?
Your first escape needs to be to the Foellinger-Freimann Botanical Conservatory.
Here's why.
This conservatory holds over 1,200 plants and more than 70 cacti spread across a massive 25,000 square feet of indoor gardens.
You can jet-set around the world without ever leaving Indiana.
Palm trees overhead and a waterfall with goldfish, will have you feeling like you're on an island thousands of miles away. Rather than waltzing through an indoor tropical garden.
Take a trip out to the Southwest through the desert garden fitted with prickly cacti.
Then, follow the trails if you want to catch a crisp breeze and take in the sights.
Between the vistas, ponds, shrubs, bronze statues, and a honey bee exhibit — there's so much to discover.
The best way to describe Lakeside Park & Rose Garden is "picture perfect," but "classy" and "charming" work just as well.
This is the perfect spring or summer destination.
The gardens boast an award-winning selection of roses and have for the last five decades. You can swoon over 2,000 rose plants scattered about in nearly every color!
When the wind blows, you'll catch the unforgettable aroma of roses and early spring.
But nothing will catch your eye at Lakeside Park quite like the vintage-looking pergola. You can easily see why this is one of the hottest wedding venues in the Fort Wayne area.
See the crystal clear reflection pool. Walk the unforgettable brick pathways. And don't leave without snapping a photo or two of the  pristine gardening.
This is one of those places you want to take your time at.
Most Fort Wayne natives know of a few local parks with hiking and nature trails worth visiting. But did you know that the trail network expands over 120 miles?
Whether you're biking or hiking, the opportunities are endless.
You can pick up the Towpath Trail that'll weave you through the nearby wetlands. Or bring your bike down to the Six-Mile Creek Trail for an early morning ride.
Better yet, hop on and off the trails as you visit trail-friendly businesses in the area.
Get some exercise and stop at HT2 Cocktails for a quick drink. Grab a sweet bite to eat at the Pembroke Bakery & Cafe, or order a hotdog at Coney Island Wiener Stand.
You don't have to get lost in the woods to enjoy the sights of Fort Wayne.
If you're merely stopping by Fort Wayne for the weekend or the night, you may want to schedule your trip around the local events.
The Downtown area will show you the real Fort Wayne.
Pay a visit in May and catch country and rock tunes at the Fort Wayne Music Festival. Or attend the Cherry Blossom Festival and learn a bit about Japanese art and culture.
But while you're Downtown, don't forget to check out the local sights.
We recommend following the Riverfront trail along St. Mary's River. Snap photos of the river below from the Wells Street Bridge, or hop on the "Beer Trail" to taste local brews.
There's nothing like combining natural beauty and a relaxing atmosphere.
When you want to get as far away from the sounds of traffic and car horns as possible, Eagle Marsh Nature Preserve is your "go-to" spot.
With over 14 miles of trails, you can spend an entire weekend here.
Venture out into the marshlands and see the native species of the state.
Keep a sharp eye out. You might see beavers swimming through the marshes. Blue racers slithering across the pathway. Or red-black salamanders chilling on nearby fallen logs!
You may even want to bring a set of binoculars to scout out sparrows and owls.
The most enjoyable part about this trip is the peace and quiet. With the sound of tree frogs, geese, and cicadas in the background, it's hard to leave the marshes without a newfound sense of calm.
There's so much of Fort Wayne to discover that there's simply not enough time in the day to travel everywhere on foot.
Fortunately, you have a few other options.
Head over to Fort Wayne Outfitters and Bike Depot to get yourself a rental.
You can rent a bike for the day and hit ten miles or more of Fort Wayne's expansive trail network or explore the downtown more in-depth.
Or take your travels to the water.
Live life on the edge and rent out a stand-up paddleboard (SUP), canoe, or kayak and explore one of the area's three beautiful rivers.
What better way to relax than to hear the sound of mini waves as you cut through the water?
Fort Wayne may not be along the coast, but that doesn't mean boats are entirely out of the question.
It's time to do something a little wild.
Make the trip over to Don Hall's Gas House on the water at the end of the week and take a 13-minute ride on an airboat (just like in the everglades!).
Speed through the water at 25 miles per hour and get an enjoyable, relaxing thrill. Then share a hearty steak at the Gas House and finish the night off right
Choose outdoor seating on the water and wind down.
Conclusion
The shops, restaurants, and breweries scattered about Fort Wayne make for a fantastic night out or a weekend adventure.
Yet, nothing quite beats getting outside and seeing the city for what it is.
So when you're feeling overwhelmed in life and need a bit of a breather, venture over to Fort Wayne's hottest, relaxing landmarks and take them in.
You'll never see this Indiana city the same again.
[Author bio]
Adam Marshall is a freelance writer who specializes in all things apartment organization, real estate, and college advice. He currently works with Arch at Ft. Wayne to help them with their online marketing.