If you want to help shape an organization or company in the areas related to the employees, then becoming an industrial organization (IO) psychologist could be the right job for you. Combining leadership, business and psychology skills, this is a varied job that could see you working as a consultant for many different organizations. If you are interested in working in this field, or just want to know a little more about what IO psychology really is, here are just a few of the basics.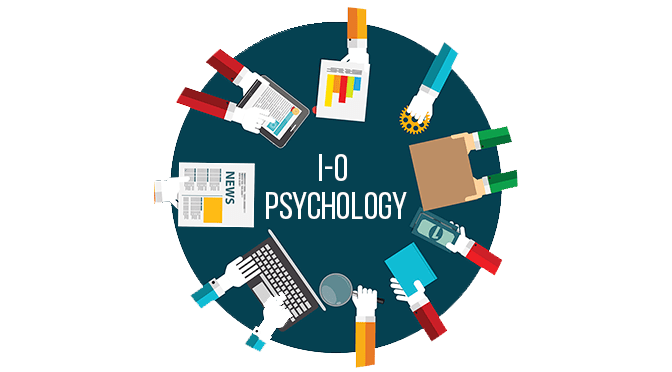 What Is IO Psychology?
The first question is: what is industrial organizational psychology? IO psychology is the application of theories of psychology to the world of work. Where industrial psychology focuses on training and development, hiring, assessing the performance of employees and the legal aspects associated with these issues, organizational psychology focuses more on the feelings and emotions of employees. This means there is more of a focus on things such as teamwork, motivation and leadership. However, both types borrow a lot from the other.
The job title and working environment can also vary, also being described as talent management, human capital analytics, organizational development, workforce analytics, HR science, people analytics or human capital management. You can undertake a master's degree in this field, which will help boost your qualifications and teach you plenty of new and valuable skills. The roles that you take on as an IO Psychology graduate are incredibly varied, including:
Talent manager
Research scientist
Project manager
Personnel psychologist
Graduates are highly sought after in the modern workplace, and so an IO psychology qualification could open up plenty of new job opportunities for you. You could work directly for a company, provide one-to-one counseling or give tips to a business to help them find and hire the right employees.
What are the benefits?
In the modern workplace, IO psychology has plenty of benefits. As it focuses more on the feelings and overall wellbeing of the employees, benefits include boosting morale in the workplace, which in turn can improve the efficiency and results of the business or organization. IO psychologists can also help improve job satisfaction, implement new policies, help individuals navigate career changes and improve workplace cooperation. They also provide the company with insights into their organizational structure and management styles, as well as the company culture, in order to help the business grow and succeed.
Who is it for?
IO psychology can help both the business and employees. With the industrial side, human behavior is observed in order to help match the individual with a job they are most suited to. The organizational side is concerned with understanding how the employees' behavior and wellbeing are affected by the different aspects of the business, such as the roles, culture, management style and structure. IO psychology can help in a number of ways, such as boosting the engagement, happiness and productivity of employees, ensuring a better work-life balance, and improving the hiring and recruitment processes and organizational development.