Engagement rings show the world that you've found the person you want to be with for the rest of your life. While men were less likely to wear engagement rings in the past, that's changing in recent times. More and more men want to wear a trendy engagement ring to show their commitment.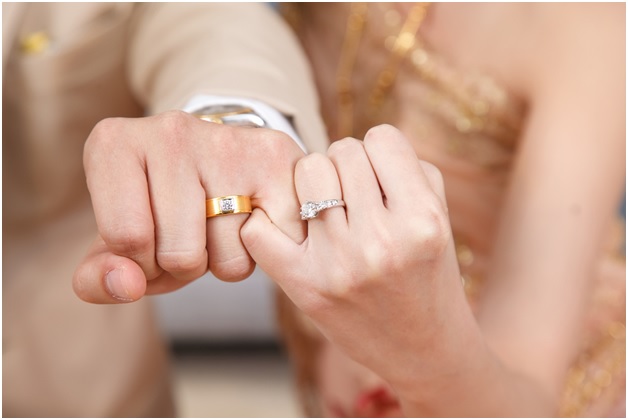 Finding the perfect design can be difficult, especially if you're going to propose! Fortunately, you can get some great ideas with these trendy engagement ring designs for your man.
Explore Different Metals for Your Engagement Ring
Gold is the old standby for engagement bands, and it can create a stunning ring. But you can explore other trendy metal options when looking for a ring for your man. You might consider:
Platinum
Palladium
Tungsten
Titanium
These metals are all more durable than gold. Most of these metals offer striking white bands, but you can select titanium to get an eye-catching black band.
Draw Inspiration from Nature for Your Ring Design
Does your man enjoy spending time outside? If so, you can look for the perfect ring with some trendy designs inspired by the great outdoors. You can select a wood inlay for your man's engagement ring. Some rings are even available with camo patterns, which can be perfect for hunters.
Get Creative with Engagement Ring Designs
Some men prefer traditional bands for their engagement bands. But you know your man best. If you think he'd like something trendier and more unique, you have a lot of creative options available to explore. You might consider:
Fingerprint Rings
A fingerprint ring will be as unique as you are. You can have your fingerprint engraved onto your man's engagement ring for a one-of-a-kind creation. These trendy rings typically allow you to engrave your fingerprint on the inside or the outside of the band.
A Satin Finish
Some men aren't fond of the high reflection quality of many traditional engagement rings. Selecting a ring with a satin finish can provide you with a band that shines without reflecting constantly. The burnished quality of a satin finish can also be visually striking.
Focus on the Stones for a Trendy Look
Diamonds and engagement rings go together like cookies and milk, but they aren't your only option. You may want to avoid prominent stones for your man's engagement ring. Inset diamonds are a trendy choice that shows off your dedication without increasing the odds that your man will snag something on his ring.
For a unique look you might consider black diamonds or other gemstones. Rubies, sapphires, and emeralds can be the highlight of your man's engagement ring.
Win Your Man's Hand with a Trendy Engagement Ring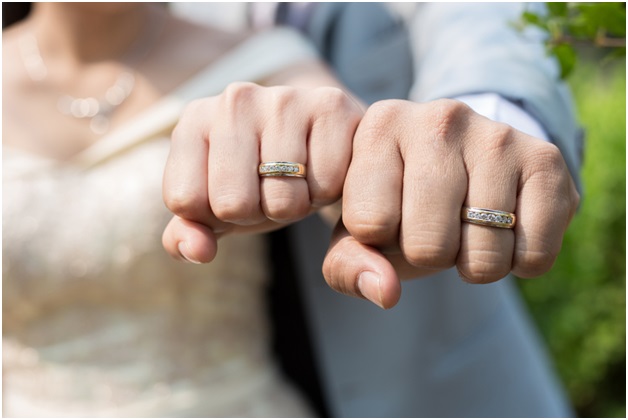 Asking your man to marry you is a big step in your lives together. You can make sure the proposal goes perfectly by focusing on trendy engagement ring designs for your man. Picking the ring that fits his tastes and personality can ensure that he always loves the ring you selected.