Raksha Bandhan festival is almost here! It's the beautiful festival of the year when you are into the celebration zone and have a fabulous chance to tell your siblings what they mean to you. As the festive bells start ringing, so are you ready to heighten up the joy of this occasion? The question arises, how? The days or years, you have spent with your sibling is now a beautiful memory that you won't forget till your last breath. So, why not this time, plan something exciting that allows you to relive those memories once again? There are countless gift ideas which will assist you in portraying every moment again on the canvas of life. But choosing the ideal one can be a hectic task as there are so many choices out there, which make you fall into the dilemma of what to do or not. Therefore, we have come up with the top 5 memorable rakhi gift ideas that are perfect for boosting the spirit of your siblings and making them feel on top of the world. Check out this article and grab the best gift that can really make them jump with great joy at once.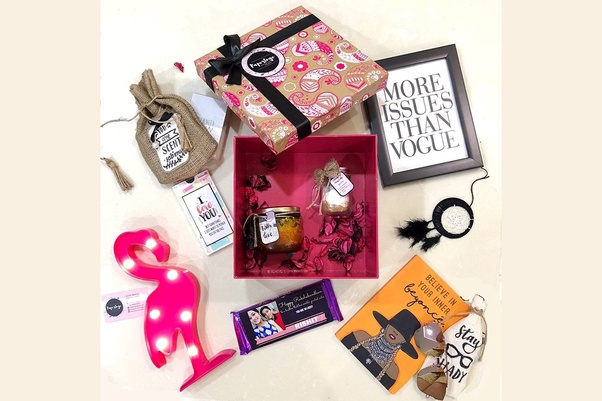 Photo lamp
What could be another better way to surprise your sibling on rakhi than gifting a photo lamp? Just get all the desired images printed on a particular lamp and watch the magic when lamp light up. The bright light of the lamp will elegantly display all the images and your sibling will definitely be going to love it. You can also send rakhi along with this gift to heighten up the joy related this feast.
Box Shaped Crystal with Photo Inside
Crystal gifts are one of the best keepsake gifts that are ideal to give to the special person in your life. And if we talk about the siblings, then there is no one like them. This Rakhi, gift them an elegant piece of box-shaped crystal with the personal touch of images inside, giving it an excellent appeal as well as making it a memorable gift to give your siblings. Such gifts are easily available on various gift portals. All you have to do is to send the image which you want to get it displayed on the gift. The gift portals will do the rest.
Custom Engraved Wooden Poster
Take a step forward to make your siblings feel special with the wooden poster gift on which you can easily get anything engraved. Yes! You can easily get the image or message imprinted on a wooden block piece and presents this gift to your siblings on the beautiful festival of Raksha Bandhan. This way, you can give something that always reminds them how much they are special to you.
Photo Collage
A bunch of images can do wonders in your relationship. You and your siblings have spent the best moments of life, so it's time to display it all in a fantastic way. Create a photo collage on a particular theme with the help of the ideas available on the internet. If you are not good enough in crafting handmade things, then you can also buy a photo collage frame and put the lovely pic of your siblings into it. You can also buy rakhi for brothers and pair this unique gift along with to increase the charm of your present.
Personalized Photo Cushion Gift
Gifting a photo cushion is another gift option which is ideal for reviving the beautiful memories from the past. With the advancement of technologies, we people are blessed with the fantastic services that can assist you to get the desired image printed on a particular thing. So, take advantage of such technological ease and get a lovely memory printed on a cushion. When your siblings receive a gift showcasing the best memory of their life, then their happiness will be eternal.