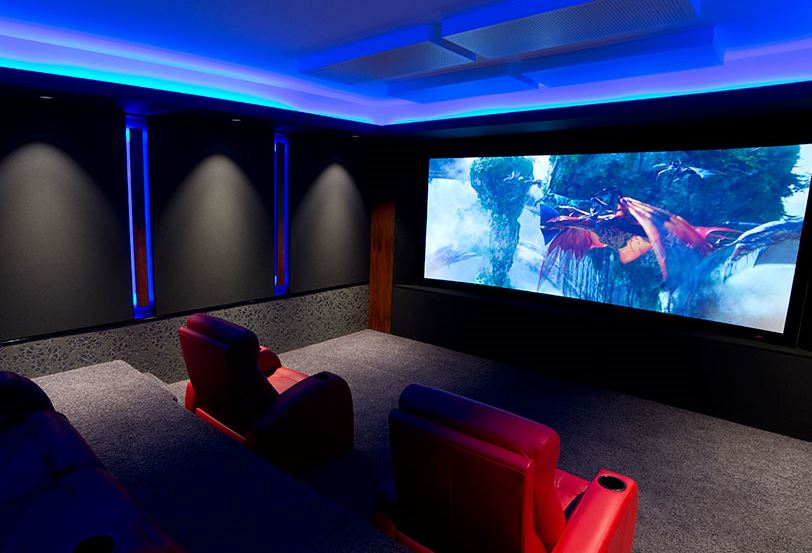 A giant television screen with surround sound has become one of the necessities of urban life. And if you are in one of Adelaide's cosmopolitans, a home theatre is your drawing room essential.
When looking for guidelines specific to home theatre installation in Adelaide, consider this post as your starter manual.
Turn Your Regular Room into Your Personalized Theatre
The capital city of South Australia, Adelaide, is known for its historical significance and cultural vibrancy—its residents, love celebrating life with art, dance, sports, and music. Surely, you, too, are an ardent admirer of performing arts.
Well, why not experience it in the supreme magnitude at home?! In fact, there are those long, tiring days when you don't feel like going out at all. So when you cannot enjoy it from the gallery, bring it into your home.
And even if you have too many gadgets and accessories to integrate, then also transforming your domestic space into a light and sound show platform is no big deal.
Follow these top tips for a smooth and easy installation:
1. Mark Your Spot
Single-storey detached buildings typically characterize Adelaide's suburban areas. Whether your house resembles this conventional pattern, or you are new to the city and rented a two-bedroom apartment, there's always room for a home theatre.
First, select a sweet spot—is it in your bedroom or in your drawing cum dining area where you want to place the screen? If it's an HDTV with additional speakers and you don't have a spare room, let your drawing area have it, unless it's a shared space.
2. A Soundbar for a Small Room
In case you are sharing your apartment, fix the screen in your bedroom. And to amplify the audio, get a soundbar. The issue with multiple boxes is they occupy a lot of space. On the other hand, a soundbar efficiently packs diverse systems into one, achieving a similar effect.
3. Mount Them up
If you are a person who is into sports, you must have visited the Adelaide Oval, the home of Australian cricket, at least once in your lifetime. Truly, nothing compares to the on-field roars and the cheers, right?
Unfortunately, with the social distancing still looming over, it might have been a long time since you have been a part of that maddening crowd!
The service providers for home theatre installation in Adelaide can help you gain live stadium-like sound effects by mounting up the screen and the speakers.
4. Arrange the Seats
You can view some of the HDTVs from extreme angles, left or right, above or below, while for some, you have to be at the dead centre. You must assess the best viewing angles before positioning the couch or the permanent movie hall-like chairs.
If you wish to have the custom electric recliners with premium quality leather cover, attached cup holder, backlit buttons, etc., the best home theatre installation in Adelaide can get that done.
5. Automation
Automation is the future and can centralise your home's AV network for top-quality visuals. Numerous Adelaide based corporate offices embrace this technology to maintain the highest standards and uniformity.
Adelaide is the city where life thrives, and that's why it's called The Festival City. So be it a tiring day or some menacing virus, festivities can never stay away from your den as you grace it with a home theatre.