To make health insurance easy to understand and profitable, Apollo Munich has fabricated exclusive variety of health insurance plans that provide the facility of medical professional, treatment at privileged hospitals, medical tests for minor and major illness, treatment of critical illnesses like cancer, diabetes, etc, and endless benefits.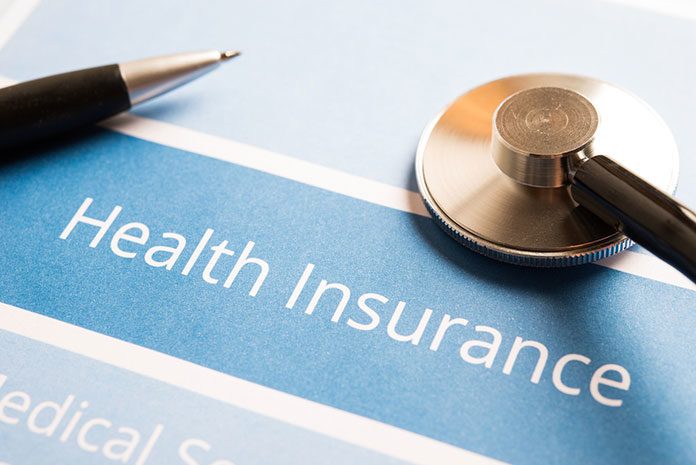 Also, the Apollo Munich Health insurance has constructed illness specific health plans that give coverage from the very first day of policy commencement when the policy was purchased. Plans like NEW iCan Cancer Insurance for the treatment of cancer and Dengue Care Plan designed exclusively for cure of dengue, a disease which has recorded innumerable cases of death due to unavailability of proper medication.
It is recommended by insurance experts to look for claim settlement ratio of Health Insurance Company before buying a health policy. Apollo Munich, on the other hand, excels this parameter with 95% of claim settlement ratio which displays the value for customers through completion of commitments on time. What else forces a person to buy is the easy and less time exhausting claim process with utter transparency. According to current customer statistics of Apollo Munich, the company has maintained an array of settling a 95% of claims within 15 days of time limit. Moreover, it has also satisfied 85% of customers who have purchased their health insurance policies and have applied for renewals after every policy year.
The major inclusion of cashless treatment has delighted a lot of insured person where Apollo Munich settles the claim within 2 hours following the claim intimation and insured is free from paying any single penny. Another benefit of Apollo Munich health insurance to count on your finger is faster issuance of policy within 3 working days after premium payment has been made. The maximum time taken for granting the policy is 7 working days.
Talking about the most preferred and favorite plans of Apollo Munich health insurance, Optima Health Wallet and optima restore top the lists. The questions why they are so much overrated?
First, is because of high coverage for all sorts of medical expenses like inpatient, pre and post hospitalization, day care procedures, emergency ambulance, health checkups, OPD expenses, organ transplantation, treatment facility at home, etc.
Second, the range of discounts on the premium on regular renewals and bonuses that can double the sum insured. Thirdly, coverage for some specific critical diseases like cancer, bone marrow, Heart Valve repair, organ transplant, etc.
Apollo Munich health insurance has separate plans for individuals, families and senior citizens. If a person is purchasing a health insurance plan for family, then he/ she has the option to include his/ her spouse and children under the same coverage with one premium applies to all the members. The number of members that can be included will depend upon the plan chosen.
Apollo Munich health insurance in order to secure the interest of senior citizen has developed a plan that gives coverage for hospitalization, expert opinion on particular illness and other medical facilities.
Overall the health insurance plans of Apollo Munich provides a worthwhile experience to its policyholder by providing-
Higher amount of sum insured
Lifelong renewals with respect to timely submission of premium
Lower rates of premiums by keeping in mind the budget of policyholder
Cumulative bonus for not making any claim during the year.
Some plans cover minor expenses like doctor consultation, dental treatment, spectacles, pharmacy expenses.
Special coverage for a women-specific illness like cancer.
Special health insurance plans for Cancer, Diabetes, and Dengue.
Availability of Riders to enhance the basic coverage of the health insurance.
Restoration of the sum insured on complete consumption resulting from continuous claims. (only under some plans)
Faster and smooth process of claim settlement
When you buy health insurance, you can utilize these benefits at any point of time during the policy term.
Let's dig into the formation of the company and what are its chief contributors. Apollo Munich Health Insurance Company enjoys the joint power of two recognized brands called Apollo Group of Hospitals and Munich Health, which is Asia's biggest insurer. Due to this, it has earned a lot of customers in a short time.
Eventually, there are plenty of advantages that a policyholder can squeeze out of Apollo Munich health insurance. After all, it is a matter of choice of the policyholder that which health insurance plan suits best to its existing health requirements and conditions.