It's a sad statistic that around half of the students that start college don't end up finishing. Around one quarter of all freshmen end up dropping out before they reach their sophomore year. There are many reasons as to why this could happen and below are the top five.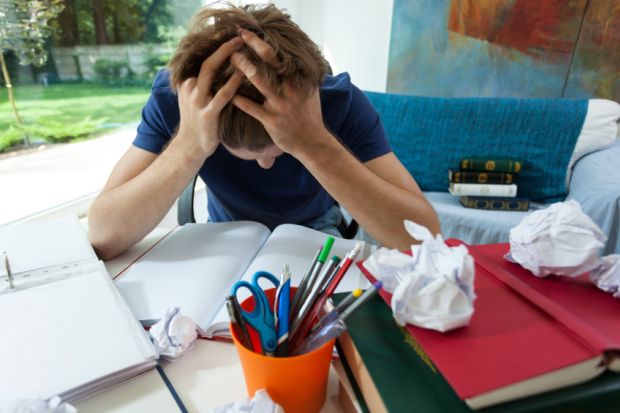 Insufficient Finances
College is expensive and many students find this to be the case, so much that they end up dropping out altogether. It can come down to a few reasons and doesn't often reflect a student's inability to prepare as a lot of people may think. There are unexpected expenses incurred frequently throughout a student's time at college, be it for learning materials, living expenses and unexpected circumstances.
Granted, while some students try to find work to help pay for these outgoings, in doing so they are sacrificing time that should be spent studying. All too often pupils not able to attend certain classes because they need to go to work in order to pay for the classes that they are unable to attend.
It's for these reasons that online learning is much more popular now. For instance, Merrimack College offers Pathway Bachelor Degree Completion at https://online.merrimack.edu/online-bachelor-degree/, which allows students to complete their higher education remotely. This means that their studies can fit around their work life in a way which complements both.
Immaturity / Fear
When a student starts college, if they have already grown and matured by this point then they will be more prepared to meet the challenges that will face them. That being said, not every student has grown and matured. There are many who enter college for the sake of partying, who become homesick easily or get scared to ask for help and guidance, all of which leads to their eventual dropping out.
Lack of Support
In a lot of colleges, students are shocked upon arrival when they find out that the guidance they had once experienced at school is hardly there. Not enough lecturers guide their students and instead, these colleges operate on a much more sink or swim basis. If a student isn't properly educated in either, they end up floating around, switching subject and eventually dropping out of the college entirely.
Being Academically Underprepared
The academic demands of different high schools have a tendency to fluctuate massively. While some may implement an incredibly challenging curriculum, others allow students to get an easy A. It's these students who upon attending college realize just how hard some of the lessons can be. This underprepared nature means that they are unable to keep up with studies, carry out work to the highest degree and eventually fall so far behind they would rather drop out than try catching up.
Illness or Family Member Issues
This is a tough one as it is impossible to predict or prevent. That being said, it shouldn't constitute as a reason for a student to drop out altogether. This could be another reason why students may choose to opt for online classes instead.