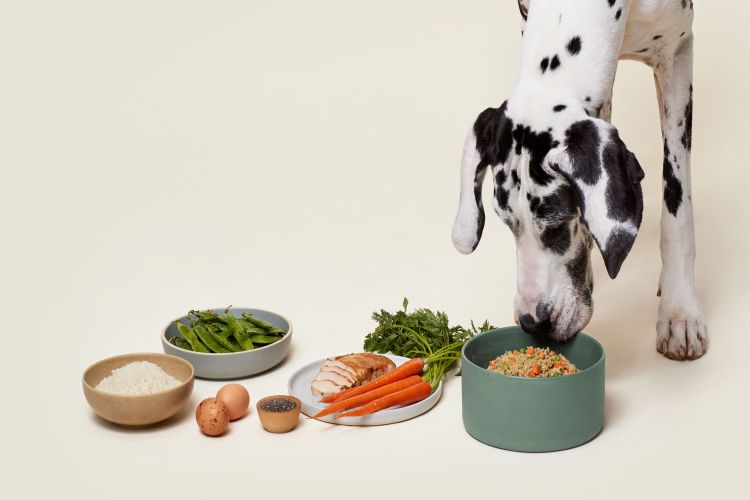 As a nation of dog lovers, providing your puppy with nourishing, healthy meals to fuel their development couldn't be more important. Pure Pet Food provides you with the opportunity to raise your dog right, with personalised dog food that is tailored to every stage of your dog's life.
The food that you feed your puppy has a huge impact on its development. Some of the cheapest dog food products on the market consist of kibble, made from low-quality ingredients that provide very little nutritional benefits to your pup.
However, Pure Pet Food does things differently as far as pet nutrition is concerned. Through personalised dog food formulated by nutritionists, Pure Pet Food provides your dog with the exact food that will help them thrive at every life stage.
Each tailored menu consists of high-quality protein sources that are integral to muscle growth and help fuel your pet's boundless energy. The carefully selected, nutritious ingredients are perfectly prepared and are easy for your pup to digest while including nutrients like omega-3 to give your pup a cognitive boost that's required to learn new skills.
Pure Pet Foods' model is innovative, as it invites you to provide information about your pet's health, age, exercise routine, and breed, among other factors, before offering you a tailored dog food menu that is ideal for your pup. There's also nutritionally trained customer service on hand to answer any questions! You can then order customized dog food that provides your dog with all the nutrients required to live a long and healthy life.
All of Pure's meals are hand-prepared in Yorkshire, with no hidden nasties and wholesome ingredients. Unique is the fact that Pure gently air dries all ingredients, which locks in the nutrients while removing the moisture, aiding with ease of preparation when it comes to meal times.
Given that puppies have different nutritional needs from adult dogs, Pure can also help you with the transition between ages and food needs, which is a time that is typically fraught with challenges for both dogs and owners alike. Again, it's all about providing your dog with personalised dog food to help them thrive, which is something that many store brands of dog food are unable to promise.
If you're ready to take your pup's nutrition to the next level and want to ensure your dog follows a healthy and nutritious diet, find out more about Pure Pet Food today and get started with a personalised food menu for your dog.