Cable TV isn't what it used to be, that's for sure. The Landscape and evolved where we now get our daily doses video content and entertainment from online sources such as YouTube and Netflix. When it comes to your cable company and the services provided by theme many see no need for residential telephone services and as of recently the same is the case with what has become known as cutting the cord. If cutting the cord literally meant how it sounds like then you would be left without you internet services because you would be cutting the cable wire that delivers cable, internet, and telephone services to your residence.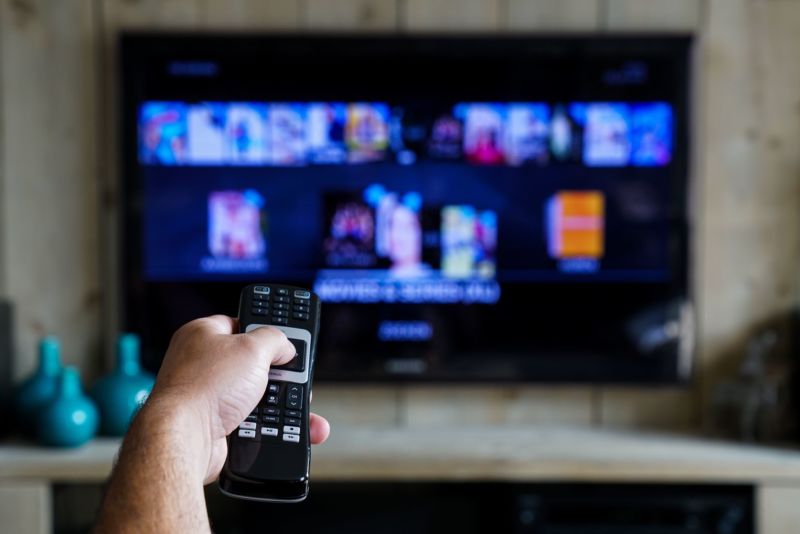 CUTTING THE CORD EXPLAINED
Cutting the cord refers to people disconnecting their cable services since they can obtain their programing through various subscription services. More and more customer and jumping ship every day since the money saved from disconnecting your cable services can be reallocated towards other services such as Netflix and various other alternatives. One can't argue with the logic since it makes sense, why keep a service when better alternatives are available that offer commercial free programing. In order to stay relevant a company has to evolve to cater to the ever developing needs of its consumers and out of all the rest, one particular cable company is striving to stay relevant by offering additional products and services that simply aren't available elsewhere and that too for a reasonable price.
CHARTER COMMUNICATIONS, STAYING RELEVANT
I have to give it up to Charter Communications Inc. who is more commonly known as Spectrum Charter. We have come to rely on the Internet much more then we once did and Spectrum Charter has been hard at work upgrading its infrastructure and adding on new services for quite a few reasons. The company understands that the landscape has changed and that they need to change as well in order to remain relevant and a need when other options are slowly becoming available to consumers. Why would one stay with a company that just offers cable, internet and telephone services when cable and telephone have become a thing of the past.
As mentioned the company has been hard at work upgrading its infrastructure to be able to deliver gigabyte like internet speed which was only previous obtained through fiber optic networks. With the introduction of 5G mobile internet consumers will have an array of options since mobile network operators will be offering alternative solutions to cable internet for residential consumers. At this moment 5G internets is in its infancy and only capable of offering an average of 300 Mbps per second which is only half of what Spectrum Charter is able to offer about 90% of its consumer base.
So the primary reason for upgrading its internet capabilities nationwide is to offer a solution which 5G can't offer at the moment for it consumers where the 2nd Reason is to answer the competition that has yet to arrive in full force. Spectrum Charter has been bidding to secure the appropriate wavelength's needed broadcast a 5G signal of their own and if successful will be able to broadcast the signal using its existing network in addition to cellular components to offer cellular services.
SPECTRUM MOBILE
Charter Communications Inc. recently launched a new cellular service that at this moment offers voice and data services subcontracted through Verizon and sold under the branding of Spectrum Mobile. If you happen to be a Spectrum Internet customer then you are entitled to promotion pricing for unlimited voice and data services that simply cannot be beat in terms of pricing when compared with their cellular counterparts. The company has effectively launched a new service to compete with future competitors who would be targeting consumer to win their business for residential internet due to 5G internet.
SPECTRUM CABLE ADDED VALUE
As mentioned before cable TV has become irrelevant and Charter Communications Inc. understands that and have once again taken an initiative to keep spectrum cable TV relevant. In November of 2017 news surfaced that Charter and Viacom were partnering together to make original content. The basics of the partnership are as follows:
Charter and Viacom will produce original programing together which will be distributed internationally after an initial premier period exclusive to charter.
Under the renewed agreement which took months to reach Charter will offer Nickelodeon, BET, MTV, Comedy Central, Spike TV, VH1, TV Land, and CMT to basic spectrum cable subscriber thus adding additional value for no additional cost to the end consumer.
Additional Viacom network will be added to the Spectrum Silver and Gold tiered premium packages once again additional content to the end consumer at no additional cost.
The content will make its way towards the international community once the content has fulfilled its contractual obligation in terms of exclusivity to the Charter Communications Inc.
The deal reached with Viacom adds additional value to cable subscribers but does it add enough? With the addition of Spectrum Original Content it appears as though things are starting to add up when compared to other cable service providers.
SPECTRUM ORIGINAL CONTENT
In June of 2018 news surfaced that confirmed that female lead based spinoff to Bad Boys had found a new home since NBC couldn't do it justice. Charter Communication had picked up the right to the series titled L.A.'s Finest. The female leads in the series will be Jessica Alba and Gabrielle Union who co-starred in Bad Boys II. To add further excitement to the project which will see life as a part of the Spectrum Original Content lineup, Sony Pictures Television & Bruckheimer are the studio behind the project.
The second show to be picked up surface in August of 2018 and will be tittle E is for Edie penned by Jeanie Bergen who based the story on her own life and earned her the Aaron Sorkin's Master Class for screenwriting. Berger has also written for the Verizon go90 series Zac & Mia. The series will be dark comedy about the trials and tribulation of caregiver who just also happens to be the sister of the disabled adult.
The third show to be added to the lineup was recently introduced on October 12, 2018 which will be based on a bestselling sci-fi novel penned by Hugh Howey's titled Beacon 23. Zak Penn has written the adaption of the novel for the small screen where his past works include Ready Player One and The Avengers. Beacon 23 is set in the 23rd Century where beacons service as space lighthouse helping ships navigate and avoid disasters in space. The story will be on a man looking for peace and becoming the keeper of Beacon 23 only to come to realization that you cannot outrun your past.
If the 3 announced series are not enough to convince you then this recent posting got Producer of Original Programing located in New York City, New York might convince you to the fact that the Spectrum original content has been green lit.
SPECTRUM NATIONWIDE REACH
At the moment you are limited to your local cable company and if you happen to have Charter as your service provider then consider yourself to be luck and in the event that you do not, then its not even a big thing. If the bid go through and the FCC allocated the spectrums needed for charter to start offering 5G services, then localization won't matter since the 5G signal will cross stateliness and be available nationwide which will include residential internet, cable programing and cellular services.