If you prefer an elegant look and like to keep it simple, a sleek and polished look with minimal jewellery is the latest trend. Often you may find yourself in a hurry or busy schedule that requires you to perk yourself up with the quickest yet most delicate look. Star Jewellery can help you achieve that!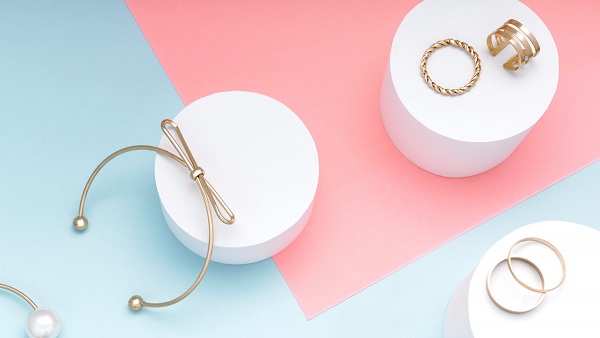 Additionally, minimalist jewellery designs help you attain the sleek and dainty look you prefer. That suggests that you can perk up a regular white T-shirt with a simple gold pendant and appear elegant. Here's more about minimalistic jewellery and the various designs.
What Is Minimalist Jewellery?
Minimalist jewellery is nothing but elegant, unfussy, and delicate designs that subtly compliments your outfit. The best benefit of minimalist jewellery is that it never complexes your outfit. In fact, it adds detail to your overall appearance.
Usually, such designs are embraced by people who prefer a clean and straightforward style of fashion. Small pieces designed with simple details with one or two colours with minimum stones define the elegance of the minimalist elements of jewellery.
The overall appearance of the entire outfit paired with simple jewellery comes out as a polished and refined look. Today, almost everyone prefers sleeky jewellery designs and believes the saying, Less is More, as the simple designs bring out the best of their appearance.
Moreover, these designs of jewellery are easy to make and versatile for any function or casual meeting.
Types of Minimalist Jewellery
Jewellery can be designed in many different types. They are meant to add to your overall appearance and make you look perfectly elegant in your attire. It can be a simple bangle, bracelet, or necklace. Each of them adds to your beauty. Here are the different types of minimalist jewellery ideas you could use.
Necklaces
You may have found such ideas in celebrities and influencers. Sleeky, delicate chains along with statement pendants are on trend today. More dainty designs are coming up with stylish minimal designs that can be worn to the office or dinner dates.
Bracelets and Bangles
Millennials depend on stackable bangles and bracelets to pop up their versatile look. Many brands and designs are shooting up according to the requirements and demands of different types of people. The party animal or the workaholic can stay comfy and stylish in this simple and special jewellery all day long.
Rings
Jewellery investments are special, and it's even better when you bring pieces of jewellery home without any occasion. The reason can simply be their beauty. Simple bands, rings with delicate gems are great ideas for dainty rings that are causing the hype in the jewellery industry.
Earrings
Minimalistic designs of jewellery feel effortless to wear. They add sophistication to any outfit you choose to wear for the meeting or the party you plan to go to. They aren't too flashy but still succeed in making a clear statement.
There are endless ideas of trendy and fantastic minimalist jewellery that brings the refined look out of you. Clean-lined, sleek, and geometric designs of jewellery are also on-trend. Star jewellery designs can also prove stylish if you are looking for a simple and elegant look.
The best thing about minimalist jewellery is that you can pair them with almost anything and everything you wear!