Content in the form of video plays a significant role in creating a significant impact on the viewers compared to just articles with words. This has necessitated the need for custom YouTube intro maker tools for making the process of video marketing more manageable.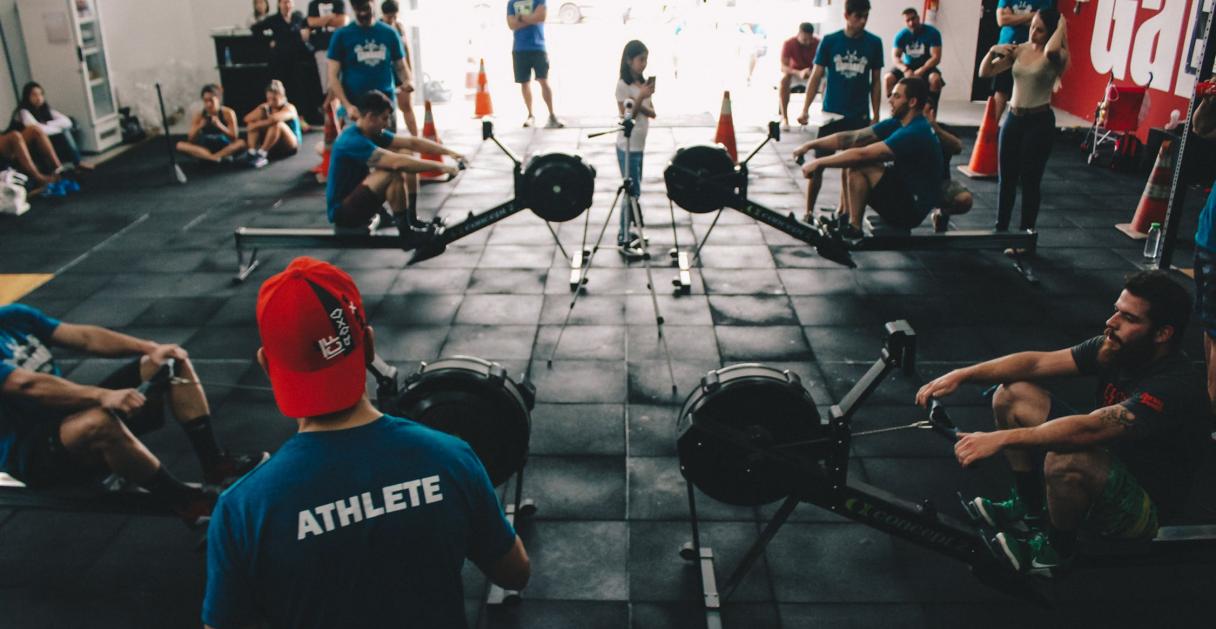 Various businesses, along with that in the fitness industry avail the advantage of video marketing through YouTube for reaching out to the masses. Since the attention span of humans is gradually decreasing, it is highly important to make an impression in the initial 3 seconds of an intro video. Its content should be qualitative enough to enable the viewer to remain glued to watch it till the end instead of turning it away in the middle. Let us see some of its advantages along with tips for doing it effortlessly, in this article.
Tips for marketing gym on YouTube:
Follow the tips enlisted below to create a lasting impression on the audience:
Choose an impactful template:
Depending on your brand and requirements, choose a template from the different templates provided by the YouTube intro maker tools.
Add useful content and media:
This is to make the intro informative and interesting for the audience. Some media can also be added to make it compelling.
Make sure to keep your lines short and punchy to create a notable impact. Also, highlighting the logo is essential for helping people recognize and remember your brand.
iii. Music:
The intro makers usually have a good audio library that lets you choose some good music for YouTube to captivate the viewers since music creates a profound impact. Video series can be used as it supports brand recall.
Try to make your gym stand out among others:
Clearly express the USPs of your gym that will convince the audience to opt for your gym rather than others. Your video marketing should intend to explain the audience: In what ways is your gym better than its competitors? The content must be crisp and have clarity instead of beating around the bush.
If you have already valued members in your fitness club, take their testimonials regarding their real-time experience in the gym so far and add it to your video content so as to build a trust factor in the audience. If there are members of various age groups in your gym, try to incorporate all their experiences, a few clips of their workout sessions, and the way in which they have a great time in their efforts to remain healthy.  Besides this, interviews with personal trainers, nutrition experts will add to the YouTube video's credentials and portray your gym's genuineness and sincerity.
Stay active on your YouTube channel:
Once you have put all efforts into curating the best video for marketing your gym, it is time to be interactive with the existing as well as potential customers. Whenever someone posts some queries regarding the gym, workout, or nutrition, they should get a prompt response.
Alternatively, you can collect all the questions and mention in the comment that their queries will be resolved in an upcoming YouTube video. This is especially relevant when people are interested to know specifically about some service provided by the gym, or machines which are needed for core strength development. While doing this, make sure to come up with superior quality videos that are short, interesting, and unique, so that viewers do not get bored.
Advantages of marketing gym on YouTube:
Some benefits of marketing your gym on YouTube for your brand as well as the audience are as follows:
People from various regions easily get to know about your fitness brand, and an impressive YouTube video regarding your gym can spread a positive word of mouth, resulting in huge publicity. Besides this, there will be a rise in fitness memberships.
A clear demonstration of your gym and its feature:
YouTube marketing makes it an interesting and engaging way of letting people know your gym by showing them what it actually looks like, its ambience, and different available facilities.
A perfect visual experience:
Visual information is trusted by people better than mere words claiming the same. After watching it, people can feel confident enough about the gym's genuine services to be able to decide to take its membership without even physically visiting it.
This makes it important to be extremely careful while creating an intro video as it creates the first and lasting impression on the viewers.  The free intro maker tools available today prevent the dependency on youtube video editor for achieving perfection as they already have various inbuilt features.
It eliminates any kind of misconceptions:
A proper YouTube video effectively highlights every essential feature in the gym so that people do not have any kind of misconceptions after watching it. An ideal video makes people excited to join the fitness centre. It is an essential factor for converting potential customers to members.
Easily sharing the video on social media platforms:
After creating an impactful YouTube intro using free online tools, share it on popular social media platforms to engage more audiences. It can also be used for making an effective sales pitch and also works well in revamping the current vlogs or creating new ones.
Final words
Video editing for beginners is something most people are into for efficient video marketing of their brand on YouTube and other social media. But with the use of efficient intro maker tools, even a beginner can create amazing videos with the least efforts.
The video content can be tailor-made to meet customer's requirements efficiently so that they won't forget the brand easily. On YouTube, when millions of videos are uploaded every day, it is essential to stand out by wisely adding unique content to your videos. This will help even small businesses flourish well. The audience must feel that they got to know something that will be very useful to them after watching the video, instead of considering it as a waste of their time.