When it comes to toys for kids, it's not an exaggeration to say that there's hundreds upon thousands of products available in the market today. But whether you're a parent, grandparent, aunt or uncle, or anywhere in between, it can be hard to find the perfect toy for the little one in your life. It can be easy to buy what's popular, but when it comes to kids, it's important to remember that children learn about themselves and the world around them through play. Finding the right toys to help them develop their skills and understanding is the best gift you could give them, to help them through their milestones as they grow.
But if you're wondering where to find toys that are not only exciting and fun to play with, but also help the kids in your life to develop important cognition, social, and life skills, it's important not only to look at specific toy brands that promise products that encourage learning through play. You also have to look at the toy stores that you are purchasing these toys from. Look for toy stores that place importance on having products available for kids that place education and fun at equal levels, meaning that they've curated their catalogue so that customers like you can rest easy knowing that every option has been provided to ensure an educational playtime experience, whatever product you choose.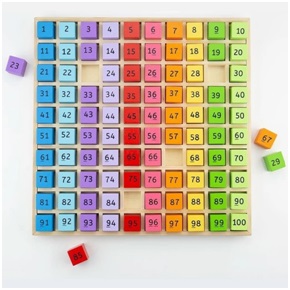 When it comes to toy shops in Perth, you can't get more iconic than The Play Room. As Western Australia's largest educational toy supplier, they've focused on making sure to stock toys that help fuel kids' developmental learning. The Play Room is an educational toy store, they stock a huge range of kids toys that make it a one stop shop for toys that are both fun and educational. It's a perfect combination that keeps parents coming back to find the best toys for their kids' enjoyment and development.
With over 10 years in the industry, The Play Room is a family owned business that has worked hard through the years to provide the community's children the best toys for learning, development, and play. This focus on educational play is important to the owners of The Play Room, as children learn and understand best through play. This is why they've continuously strived throughout the years to become one of the biggest educational toy suppliers in the state. Having educational toys easily available to parents means that they have more options for their children's playtime, and they can find the right toy that will fuel hours of learning and play without fuss.
With toy stores in Osborne Park and O'Connor, parents have been spoilt for choice for educational toys in the Perth area, with The Play Room specialising in brands such as Playmobil, Hape, Sylvanian Families, Schleich, and so much more. Looking through this Perth toy shop's catalogue provides you with plenty of choice for educational toys, no matter your child's developmental stage or interests. From puzzles, dolls, wooden toys, to vehicles and imaginative play toys, there's something for every kid at The Play Room. With both local and internationally-made brands available, there's lots of options for your kids' playtime here!
What's more, The Play Room takes pride in curating their catalogue with not only educational toys Australia, but toys that are high-quality, well-made, and have been produced with environmentally-friendly practices. After all, parents need to have the peace of mind knowing that their children's toys are made of safe materials, won't break easily, and will help contribute to saving the environment and their children's future by making use of materials that are recyclable and non-toxic.
This iconic toy store in Perth not only has physical stores, they also stock their extensive range of kids toys online. This makes it easy to look through their catalogue from the comfort of your own home. Busy mums and dads will love having this option, especially as it makes it easier to find the right toy in the midst of their busy routines. You get the option of having it shipped to you, or if you prefer to see the toy yourself before you purchase it, you can also come into the Osborne Park or O'Connor stores to have a look. And if you're unable to find a specific product that you're wanting to get for your child, you can also ring the stores to talk to one of their friendly staff members: they'll do their best to find that perfect toy that you're seeking.
At The Play Room, fun and educational are synonymous. With high-quality, well-made toys on offer, you're sure to find the perfect toy that will make playtime fun for your child while setting them up to develop the right skills and understanding of the world around them.