Throwing a party out on Sydney Harbour is the best way to host an absolutely unforgettable event. With the Opera House to your left and the Harbour Bridge to your right, and stunning natural features all around you – is kind of impossible to come up with somewhere better for a special occasion. Once you've made the wise decision to throw your upcoming party on a Sydney Harbour cruise ship, the time comes to start planning it. If you're not sure where to start off, keep reading. Here is just how you should go about hosting a party on a harbour cruise…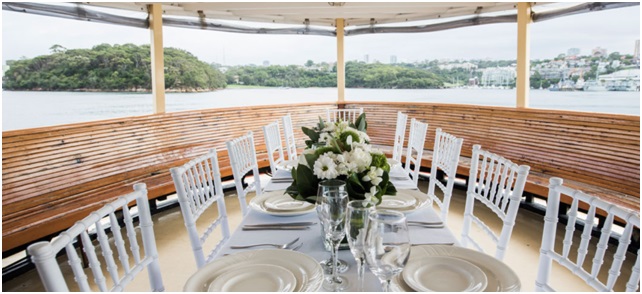 Look at the budget
All well-planned parties start with a properly allocated budget, it might not be the most glamorous aspect of the process but you're really not going to get very far without it! Establish exactly how much you have to work with and your whole search is going to be so much easier. One of the best things about booking a boat for cruising the harbour is that it's a package expense (or at least it can be).
Think about the nature of the event
Next, you're going to have to put some serious thought into the type of event you're throwing! Famous Sydney Harbour ferries are great for such a wide range of different occasions, whether you're throwing a birthday party, wedding reception or just a don't-need-a-reason celebration, the water is the place to do it. So, because it's suited to a range of events, you're going to need to do a little reflection as to what your occasion is calling for. For example, if you're hosting a Public Holiday chill out cruise, you might want to search for a boat that offers BYO. Or maybe you're using a day cruise boat as transport from your ceremony to your wedding reception, in which case you'll want a few canapes and some charming décor.
Nail down the numbers
A party on a boat gives you so much freedom and variation, what it doesn't give you, however, is unlimited space. This means that you don't have any room for error when it comes to your guest list. Nailing down the number of attendees at your celebration is essential, and you've got to get to it nice and early on in order to choose the right boat and get the planning underway. It's a good idea to account for a couple of extra people on board to avoid any last-minute embarrassment and accommodate any essential plus ones that you might not have initially invited.
Consider your options for pick-up and drop off
Your pick-up and drop off point is very important, it can make a big difference to the feel and success of the day. You'll need to consider accessibility first and foremost. Put together a short list of points that are in the right location for the event and are located close to the CBD, you don't want to have to wait for too long to get that amazing view. Next, consider is the points are close to public transport and parking options. If in doubt, a poll amongst your attendees will help you determine what's going to be the most convenient spot for everyone.
Timing is everything
This one definitely ties into the nature of your event. The time that you set sail should be in accordance with what kind of a setting you want for your celebration. For example, if you're desperate for a few gorgeous pictures in front of the striking Sydney skyline during sunset, you should head off around 4 or 5 (or a little later for the summer months). Have your time preferences ready to go before you call any companies.
Look at your options for packages
As touched on above, Harbour cruises can provide some great package options. You can find boats that offer up bar service, catering, media, dance floors and decoration – it's all a question of exploring the packages available to you. This is especially amazing as it means that a lot of the planning is basically done for you!
Get booking!
Well, now that you're fully versed on all things Harbour cruise party planning, it's time you got to it! Start exploring your options now.