The phrase 'safe as houses' doesn't quite have the same weight that it used to, but that doesn't mean real estate investing isn't worth doing. In fact, the relatively volatile market is full of opportunity. And you don't have to be a property expert, a millionaire, or a real estate guru. Here's a rundown of how you can make money with real estate.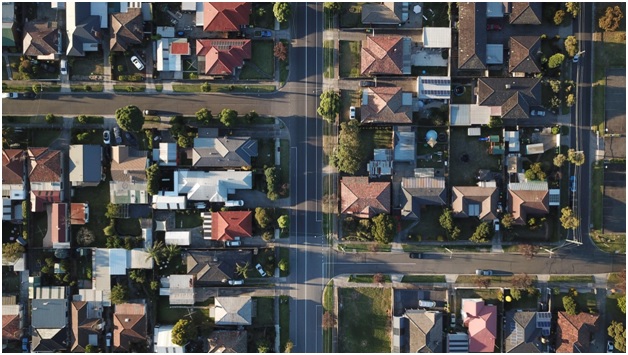 Know Your Properties
There's more to real estate than traditional apartments and houses:
Raw land. Go back to the barebones and purchase land on its own. If you know an area is developing or the land can be improved in some way, you can find potential goldmines.
Single family homes. The bread and butter for most first-time investors is the traditional family home. Its versatile in that it can be sold, financed and rented out without much difficulty.
Duplex or Triplex. These can be super profitable, as you can create multiple flows of income from a single duplex by renting it out to multiple families. You can also live in one property yourself and rent the other out.
Small apartment units. Now you're moving up in the world. Small apartment units require commercial lending, so it's a little harder to get into. However, they do represent huge opportunities for the smart investor.
Mobile homes. You can put these on private land or parks and rent them out. The cash flow per unit is lower, but the risk is equally low and they're easy to rent out.
Gas, oil, and mineral rights. Buying raw land that has access to valuable minerals is another potential route to financial independence. You can give a company or individual the right to use or extract minerals on your land, which can often create a hefty return on investment. This one is for an expert, however.
Know Your Online Tools
Tech has only recently made its presence felt in real estate, and we think that's a really good thing. It's really opened up investment options, giving the average person the ability to do things that were previously reserved for professional brokers and investors.
For example, you can now get a pretty accurate picture of price fluctuations and individual property prices. Thanks to the proliferation of online search tools, you can obtain full property reports, that can allow you to make the most informed decision about any possible purchase. These nifty documents don't give you a vague price indication, but instead a relatively accurate valuation, a full rental and sales history, and a wealth of additional information. These are some others that we've found useful:
Rental tools. If you're planning on renting out your property long-term, you can manage it yourself using tools such as Buildium, Rent Marketplace, and Cozy.co.
AirBnB calculator. We've mentioned holiday rentals through AirBnB. You can also use their calculator to figure out your home's potential.
Flip Analysis Tool. Buy it and flip it. This tool makes it simple.
Know Your Methods
There are numerous methods of making money with real estate. Go beyond the basics by considering the following:
Fixer upper. If you're a DIY kinda person, this is a fantastic option. The concept is simple: buy a home that needs a little TLC, fix it up, and then put it on the market again.
Buy and sit. You may as well be making money out of the home you're living in. Get yourself a good deposit, look for a decent mortgage deal, and sit on your investment.
Holiday rentals. AirBnB has revolutionized the rental market. Instead of low monthly rental incomes, holiday homes can give you an impressive return. Watch for local councils, however, as they're starting to clamp down on these properties.
Long-term rentals. This is a favorite amongst investors. The return isn't quite as good as holiday rentals, but we're talking consistent income, a fixed contract, and a secure investment.
New construction. Buy raw land and build your very own home on the property. The returns can be immense, as long as you know what you're doing.
We've painted a pretty picture of how you can make some serious money in real estate. However, you have to keep in mind that it's still a major risk. Don't put all of your eggs in one basket, do a bunch of research before pulling out your wallet, and be willing to lose. There's a reason not everyone can do it, but if you have a steady hand, a decent up-front investment amount, and a good eye for a deal, there's money to be made.