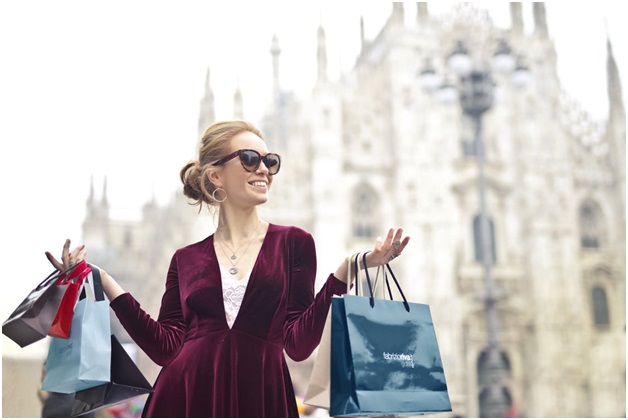 As the digital business is rising at an incredibly wild speed, the competition for high-end buyers is getting more intense than ever. Marketers are engaging in several tactics and gimmicks, from utilizing business-leverage channels to digital models in order to approach their potential customers and communicate their brand's purpose accurately.
From Predictive Analytics to Pay Per Click (PPC), Search Engine Optimization (SEO) to Google AdWords, businesses now hire experts to render high-performance campaigns that attract a large number of quality clients. For example, if you run a fashion brand in Brisbane, an SEO company can introduce you to a bigger number of potential customers. It will devise digital marketing strategies for your brand to target the audience that resides in Brisbane, Australia. It will help you in reaching your potential customers directly.
These digital marketing specialists devise strategies, execute ideas that help spread a message about the company's brand, products, or services to its potential clients. However, different techniques work for different industries, products, and target audience.
Even after accurately scoring the leads, most of the potential clients do not convert into consumers because they are not satisfied or pleased with the company. According to a study by Marketing Sherpa, around 79% of marketing leads never convert into sales. Quality conversions and revenue-generating patrons revolve around the sustainability of future customers which can only be achieved by means of nurturing them.
Here are the five tips to turn your prospective clients into satisfied patrons.
GAIN THEIR CONFIDENCE
The profound understanding of potential customers regarding your brand results in their greater confidence in the company, increasing their probability of becoming your quality customers. The clients are more likely to purchase your items if they trust your brand and believe that the products are reliable. In order to win the trust of your clients and build a sound rapport with them, it is essential to display transparency in terms of your brand and company. Always give a detailed description and knowledge of your products and services, incorporating the prices, shipping rates, and expected delivery period. Guide them through the frequently asked questions (FAQs). Try to understand their needs, aspirations, and deal with their concerns acquiescently.
OFFER INCENTIVES
Everyone loves free stuff!It is always good to offer extra benefits to customers to please them and gain their loyalty. A month's free service to your loyal customers and free trials of your service to your potential clients without any terms and conditions can result in more gratified customers and more lead conversions. A discount, free e-book, a buy-one-get-one offer are just a few examples of rewards that you can give your prospects to make them happy and entice them into buying your products.
PERFORM SEO SITE AUDIT
SEO business has spread vastly across the online network. According to Internet Live Statistics, around 3.5 billion searches are performed each day on Google, and almost a trillion websites are currently online. Getting a more comprehensive understanding of your consumers can help you to devise and execute SEO strategies in an efficient way.
Every big business or brand's top priority should be to hire an SEO company to generate and execute their marketing strategies that create traffic. However, the number of leads does not guarantee their conversion into satisfied revenue-generating customers.
A good SEO company not only draws the traffic in terms of quantity but also filters the quality of leads. According to MySiteAuditor, almost 30% of your visitors can be converted daily if you establish your lead page correctly. A legitimate SEO service company is crucial to keep your clients intact and to turn your potential customers into satisfied, loyal customers. It helps businesses to check how far their leads are interested and happy with their services so they can make arrangements accordingly.
TALK VIA HUMAN SIDE OF BRAND
In order to touch your client's hearts, you should talk to them on a human level rather than on a business level. It is vital to keep the conversation going as you provide the right consumer the right information at the right time. Communication involves several marketing automation channels including emails, messages, live videos, and social media so you can perceive them better.
Subsequently, you can create content that attracts and comprehensively engages the target audience and generates customized follow-ups to give consumers a sense of warmth.
A telephone call to your prospective consumers is another way of staying connected. Frequent follow-ups equip you with a deeper understanding of your consumers' interests, weaknesses, and strengths. It also helps companies to deal with their consumer's queries timely and efficiently.
According to a study by Harvard Business Review, companies that try to contact potential customers within an hour of receiving a query are nearly seven times as likely to qualify the lead as those that tried to contact the customer even an hour later—and more than 60 times as likely as companies that wait 24 hours or longer.
5.  BID CUSTOMER REFERRAL REWARDS
Making use of testimonials to present your delighted clients is another way to promote warm lead conversions. As your faithful clients portray their good experiences in front of potential consumers they are more likely to purchase from you.
You can create a referral finder rate through which you can propose a percentage of remuneration to your loyal customers who refer your brand or company to a prospect that turns into a quality customer.
The Final Word
The lead generation process is what drives the prospect to talk business with the sales. These tips will help you achieve greater sales and happier future customers.