Creating a website that represents your business can engage your customers better and drive more sales. Think of your website as your online storefront. People will likely come in, look around, and buy your products if they like the ambiance.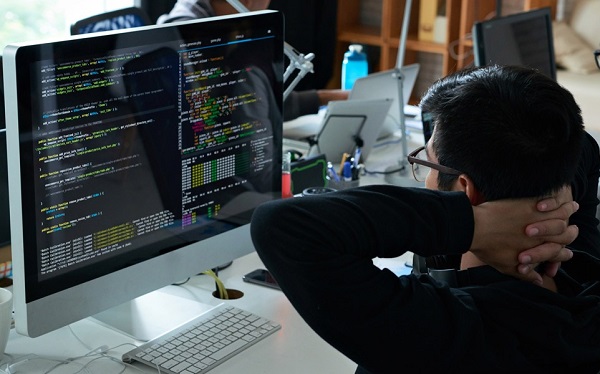 Creating a website with the latest web design tools and programs is easy. With drag-and-drop features, templates, icons, and ready-to-use images, you can have your website ready in just minutes. But if you do not have time to use a web design tool or program, are not tech-savvy, and want a professional-looking website, then you need the help of a web developer, adds Pranjal Bora with Digital Authority Partners.
What a Web Developer Does
A web developer is an expert in web design and development. They have much experience in the latest web design tools for creating stunning, effective websites. Web development is not just about designing websites.
According to Forbes, web development involves the following:
Ensuring websites are user-friendly and easy to access
Using the most updated designs and strategies to make websites ready for new technology
Monitoring the latest trends and watching over competitor websites
To get the best results, hire the best web developer. Here are strategies to help you find the right professional for the job:
Hiring the Right Website Developer
You can't just get a web developer to work on your website without considering the following factors:
1. A web developer or designer?
Web development and web design are two different expertise. A web designer designs websites with all the site components. The overall design and appearance of a website rely on the impressive skill, knowledge, and experience of a web designer.
On the other hand, Web developers use codes to create a website. These codes determine the functions of a site, the site speed, the harmony of all the site elements, etc.
Web designers use web design tools, while developers use code editors and website development programs. To minimize mistakes when hiring a web developer, make sure to:
Specify that you need a web developer when looking for a candidate.
Come up with a list of your web development tasks and goals.
Look for web development experience from your candidate's resume or CV.
Nowadays, it is common for web developers to also provide web design services. But not all web designers can provide web development services.
2. A back-end or front-end web developer?
The front-end of a website refers to the components that your customers interact with. The site appearance, how the buttons work, videos, images, text, and others are all part of a website's front-end development.
The website back-end is what happens in the background. Processes such as website speed, security, responsiveness, etc. are all part of back-end functions.
You can hire a front-end or back-end developer, whichever your website needs. But to get the best performance and functionality, it is always best to hire a full-stack web developer.
But before hiring one, do the following:
Conduct a website audit to determine whether you need a front-end or back-end developer.
Be specific about what you want a developer to do.
Set website development goals and create timelines.
3. Hiring a full-stack web developer
A full-stack developer is the jack-of-all-trades of website development. They are experienced and highly skilled in all aspects of web development. You can count on a full-stack expert to create, develop, maintain, and optimize your site to help you attract and engage your audience.
Hiring a full-stack expert will take your mind off website development. You will not have to waste time hiring a separate designer and developer. All you need in a website expert is in a full-stack expert. You can hire developers from India.
4. A part-time or full-time developer?
You can add a website developer to your development or marketing team as a full-time addition to your company. But if you do not have the budget for a full-time employee, you can always hire a part-timer or freelancer.
Most web developers who work part-time are project-based workers. They work under a contract that has a deadline and set goals.
How to Proceed with Hiring a Web Developer
Like hiring any employee, looking for the best web developer starts with considering where to find candidates for the job. Many online recruitment sites can help you in your search.
1. Once you have several candidates, start the vetting process.
Ask about their experience in the field of web development. How long have they been developing websites? What industries are these websites from? As much as possible, the candidate must have worked in the same market or industry as yours.
Having lengthy experience in different markets and industries can bring about many benefits for your business. A developer earns valuable experience and knowledge in various web development strategies, technologies, and trends.
Moreover, they can keep in touch with their peers in the companies they have worked for before. This can help them learn about the latest site development tactics.
2. Conduct an initial interview with your candidates.
An initial interview will help you gauge a candidate's personality, their approach to work and completing projects, their wealth of ideas when it comes to web development, and their creativity. These factors show the kind of worker the candidate is, their attitude under pressure, and their ability to work under strict deadlines and goals.
Ask for the candidate's educational background, relevant training, and web development tools and programs they use. Additionally, ask for samples of their work. Check the website's overall design, functions, features, speed, ability to work on mobile and other devices, and website ease of use.
3. Conduct a test.
Test a candidate's abilities and knowledge of different programs. You can use an online test for web developers, such as Test Dome that covers HTML, CSS, and JavaScript. A test may seem time-consuming, but it helps a lot in the vetting process.
Final Words
Hiring the best web developer will help you create well-designed, top-performing websites that will boost audience engagement, conversions, and revenue. Hire only the most experienced in the field to guarantee the best results in your online marketing strategies.