Whether you're renovating or decluttering, expect that you'll be ending the day with a lot of trash extracted fromyour house. You must get rid of the garbage collected in your home immediately because it's a hazard that might make a negative impact on your overall health. Additionally, it can make your yard look great again.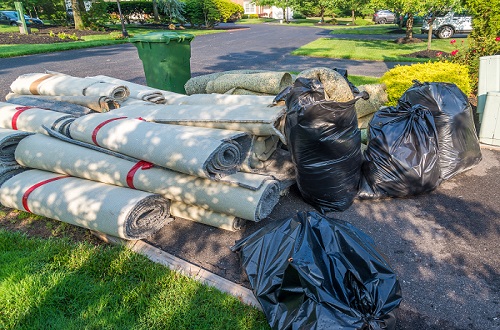 However, with the massive amount of trash that you have at home, waiting for the local garbage collector might not be the best option for you. As said, the rubbish can't stay in your yard for long as it can be an obstruction or it can interfere with proper sanitation on your property. In this article, you'll discover how to get rid of the junk you've collected after a period of time.
Here are the following:
Hire A Rubbish Removal Service
If you'd like to save yourself the trouble of looking for ways to remove trash in your home fast, hiring a junk removal servicewill surely help you get the job done in a snap.
A junk removal team will be coming right to your doorstep at your scheduled time and date. The good news is, companies like Same-Day Rubbish Removal can take your trash on the same day as you contact them.They can immediately gather and load your junk into their truck, leaving your yard neat and fresh. What's great about hiring these services is that you can throw away even your large trash—from the paper waste down to your bed frames and fridge.
Request A Special Hard Rubbish Collection
Most metropolitan councils provide their households with hard rubbish and waste collection once a year. The waste disposal and recycling service are free of charge. It's intended for too large or too massive items to dispose of using regular household waste disposal. The collection takes place at a specific time every year in some councils, but an increasing number of local government bodies are now choosing to utilize a booking system for the process to become more convenient for residents.
Hard rubbish waste collections offer residents a convenient way to get rid of junk too large for regular refuse disposal. The collections also deal with items that have specific disposal requirements.
Contact your council to find out when the collection will be in your area. Again, many local government units require you to book a schedule for a special collection. Note that there are items that hard rubbish waste collections don't pick up, so it's best to really call them first so you know what they can and can't collect.
Sell Items Online
If you still have functional items in your junklike old furniture, selling them online would be a great option. All you need to do is take actual photos of the items you're going to sell, post them on your social media accounts or online marketplaces for a reasonable price, and wait for a buyer to send you a message.
Selling online is an excellent way on how you can throw away the things that you need while earning a few bucks. You'd be surprised that there are people out there who are looking for the exact product that you're about to throw in the trash. Make sure that you're giving a reasonable price considering the age, condition, and amount of time used.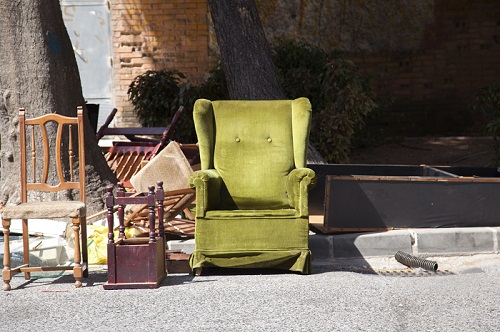 Donate Your Items
Besides selling your items online, choosing to donate them will allow you to help people in need. Ideally, you can donate clothes, shoes, and toys that are still in working condition. Place each category in a box and label them appropriately and bring them to your chosen donation drives. National charities will gladly take your old items off your hands and for a good cause. Take a look at their websites or give them a call to find out where to go. When you donate used but working items, you can feel good knowing how you keep your junk away from the landfill and help people in your community at the same time.
Recycle Your Things
If you have many items at home that you no longer use, but can still be recycled, bring them over to your area's nearest recycling center.
 You can recycle any item made of plastic, paper, metal, wood, etc. With this, you're not only making trash-throwing a lot easier, but you're also able to help save the environment one item at a time. Your junk will be remanufactured into new products, including steel products, plastic packaging, cardboard, paper, aluminum cans, and glass containers.
Conclusion
Of all the solutions mentioned above for getting junk out of your home, recycling is likely your best option. However, if recycling isn't possible, selling your items or donating them is also a good idea. If you want the disposal of your junk to be professionally handled, you may request a special collection from your local government for free or hire a rubbish removal service provider if you have the budget. Whichever method you take, make sure that you dispose of your trash immediately and properly