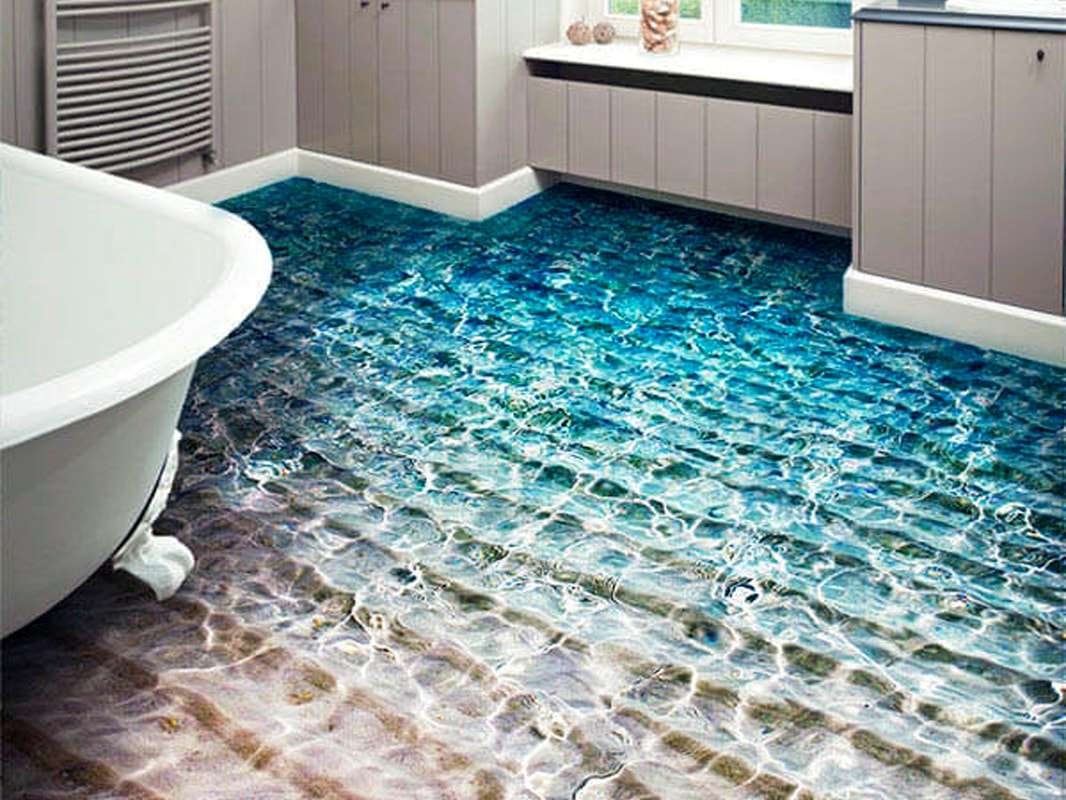 Applying an epoxy floor coating is a hugely popular way to finish flooring in industrial buildings, warehouses, and garages. Not only is an epoxy coated floor highly functional and attractive, it is also incredibly low maintenance.
However, not everyone understands how best to apply epoxy floor coatings. So, let us discover 3 simple steps that can make preparing, applying, and curing epoxy floor coatings that little bit easier.
Preparation is Key
Before you can start to apply your epoxy floor coating, it is vital that you have planned out your work. This involves thinking about the entire space that needs to be coated. Moreover, your surface should be clean and clear so that it is primed for the epoxy solution. This is particularly important when applying epoxy floor coating for garages, as garages can often gather dust, dirt, and debris that can easily ruin the final look of your floor coating. Furthermore, you should only start to mix your epoxy resin once you have read through your instructions and have all the tools you need at hand to get the job done. If this is your first time using epoxy, you might want to produce a sample mix to determine your curing time.
High gloss surfaces should be sanded for maximum adhesion, and any resulting dust or debris should be cleared. Prior to mixing your epoxy be sure to source a new brush and remove any loose fibres to prevent these from interfering with your efforts. Your epoxy should not be stored in extremely hot, cold, or dry places as heat can expedite the curing process and cold weather can hinder adhesion. Correspondingly, you should also make sure that the room in which you are going to apply the epoxy is not too hot as this can prevent the epoxy from bonding correctly.
The Application Process
Ambient temperature plays a huge part in the final result of your epoxy flooring. Epoxies are dramatically impacted by humidity and temperature so epoxy should not be applied in cold temperatures, on surfaces where frequent condensation occurs, or on humid days. You might even want to use ice packs to cool down the outside of the bucket you will be using for mixing. Once you have checked that your room is an appropriate temperature, you should wait for your epoxy resin to sit for a few minutes before pouring. 
Start by spreading a thin layer of epoxy using a squeegee mop in a zig zag motion to provide an even finish. You can then use a brush to touch up the edges of the floor in your room. Going over your epoxy coating with a back roller should reduce air bubbles and help to spread out any areas that might contain excess epoxy. Allow your first coat to dry and harden for approximately two hours, and then if more epoxy resin is required a second coat can be applied. Again, use the zig zag method to apply your resin and then wait another two hours for your floor coating to harden.
Cleaning Up and Curing
Once you have applied a sufficient amount of epoxy, remember to monitor your floor until it has dried. Ideally your epoxy floor coating should be cured at room temperature. Any surface level contamination can cause low spots and bubbles and blemishes in your floor might not appear until a day later so be sure to check back within 24 hours. After an hour or two, or when any running and dripping has stopped, you can remove any edging tape that you have applied to protect your walls and surfaces.
To clean any tools, leave them to sit overnight in paint and varnish remover. You can then use denatured alcohol to wipe off any hardened epoxy and your tools can then be dried off. If you can afford to do so, it is best to invest in a new brush and squeegee mop for future epoxy projects. Remember to wear protective gloves to protect your hands and wear goggles to keep your eyes safe throughout the entire process. You should also wash off any epoxy splashes from your skin using warm water and soap.
Ultimately, by taking your time to follow the appropriate steps, your epoxy floor coating project should be completed quickly and to a high-quality standard. On a final note, when taking part in any renovation work, your health and safety has to come first so remember to always read through the instructions and safety warnings that come with your epoxy products.
Epoxy floor coatings are a fantastic way to breathe new life into your garage. For more renovation tips, check out this article that explains the best ways to improve your garage.