Working from home has been a challenge that many of us have had to face in 2020 that has continued into 2021. But how can working from home be made even easier with just a few simple changes to your daily routine? In this article, we will be providing you with our tips and tricks on how to make working from home work better for you.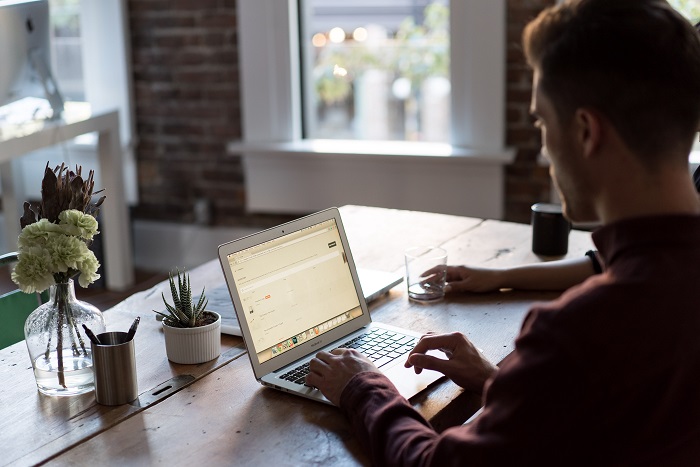 Maintain Your Normal Working Hours
2020 was the year that a huge portion of the population within the UK begun to work from home and with it came a whole new set of challenges for businesses up and down the country. One of which of course is finding the balance between work life and home life. In order to combat this, it is important to maintain your working hours and then log off at would be the end of your traditional working day.
Schedule In Breaks Throughout The Day
In addition to running through your traditional working day, it is important that you also remember to schedule in breaks throughout the day. This will enable you to keep a clear head throughout the working day and will enable you to be much more productive in the long term. Though this may seem difficult when you are particularly stressed, however, this is important when you begin to work from home over time as it will allow you to maintain your daily routine with ease regardless of if you are working or not.
Maintain An Open Line Of Communication
Another aspect that you must consider when you are working from home is the ability to maintain open communication. With many of us busy, it can often be difficult to pick up the phone and talk to our co-workers, however, it is important to make sure you are in constant communication with one another. Whether this is through the implementation of applications such as Microsoft teams or the use of a business mobile phone service there are several options out there for businesses to keep their employees communicating with one another regardless of the jobs that they are working on throughout the day.
Make Sure Your Still Fitting In Regular Exercise
When working from home, there is also the issue of leaving your home. It may be tempting to spend days on end inside the house, particularly when the weather takes a turn for the worst. However, at this stage, it is vital to make sure that you are fitting in regular excises as part of your daily routine. This will not only benefit you in terms of your physical health, but it can also benefit your mental health and aid in increasing concentration over the course of the working day which will improve productivity.
Regardless of whether you are working from home temporarily or you are now working from home permanently, some several little tips and tricks are out there for you to help make your time at home more enjoyable.