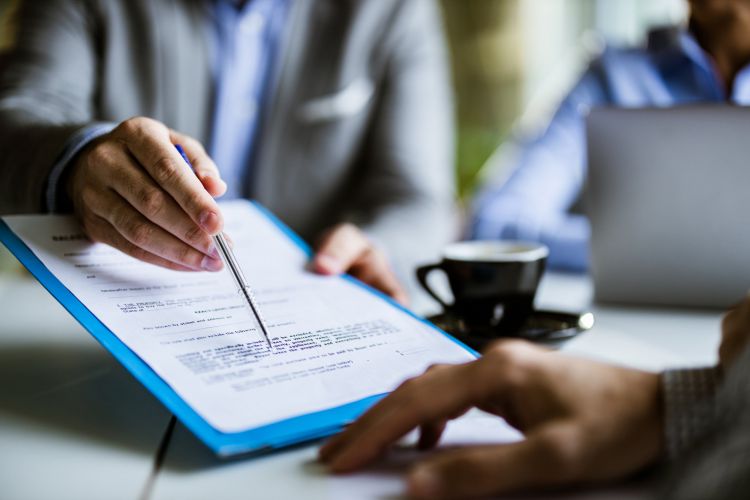 Have you ever lent money to someone or invested in their vision, hoping to get your returns? If yes, you expect the borrower to pay you back on a given date. However, sometimes, people take friendship and business relationships for granted and refuse to pay the lender's money.
Despite regular reminders, they try to procrastinate the inevitable. But do not worry, but the law facilitates helping you recover that money. You can send the concerned party a formal notice, asking them to pay at the due date.
These notices are easy to file and can be sent to your friends, family, bank, employee, and tenants. The Indian law allows people to send a legal notice for recovery of money by mentioning the name, residence address, transaction details, and the crux of the legal basis for the relief demanded.
You could even ask a friend or family member to draft these for you. When a situation seems irreparable, there is no harm in relying on the legal system. If someone is wrongfully manipulating you, you can send them a legal notice for recovery.
HOW TO DRAFT THE NOTICE?
The letter has to be drafted on the letterhead of a practicing advocate with detailed information regarding their name, age, address, and contact. Do not miss the crucial information, or the court might reject the letter.
Subsequently, state the date of issuing the notice, name, address, and the contact details of the person it is being addressed to, and be thorough. The fraudulent party may resort to ways like changing their number or address. Try to find the correct contact details.
Next, the client details should also be elaborated. After all, they are the ones demanding their money back.
After this, describe the infringement. Include the amount borrowed if you want to like your money back or another form of compensation. This is the gist of your claim, and try to be as detailed as possible. Also, mention the time limit you want the lender to pay back within.
Lastly, the advocate must sign the notice with the current date and send the notice across.
WHY DO PEOPLE DRAFT LEGAL NOTICES FOR MONEY RECOVERY?
It is a painful fact, but numerous people do not care about others' plight and may refuse to pay. Even though they must meet, they try to escape. Finally, the concerned party is forced to draft a legal notice. Here are some people you may have to prepare a legal notice for:
1. Friend
As astonishing as it is, sometimes, even friends refuse to address their obligation and force one's hand. You might have tried to reach them more coherently, but they either come up with excuses or refuse to speak. To avoid such unpleasant situations, one can rely on the law to help them.
To avoid falling prey to this cycle, give loans to family and friends through Promissory Notes or Loan Agreements. Never forget to make a contract because it was legally bindable. In the absence of an agreement, the law becomes void. You can either choose to send a legal notice and in case that fails, try The Code of Civil Procedure, 1908.
2. Employees
Employees may abscond money on occasion; however, a domestic inquiry is set up to address it. They are given a chance to defend themselves but you can emphasize your monetary recovery.