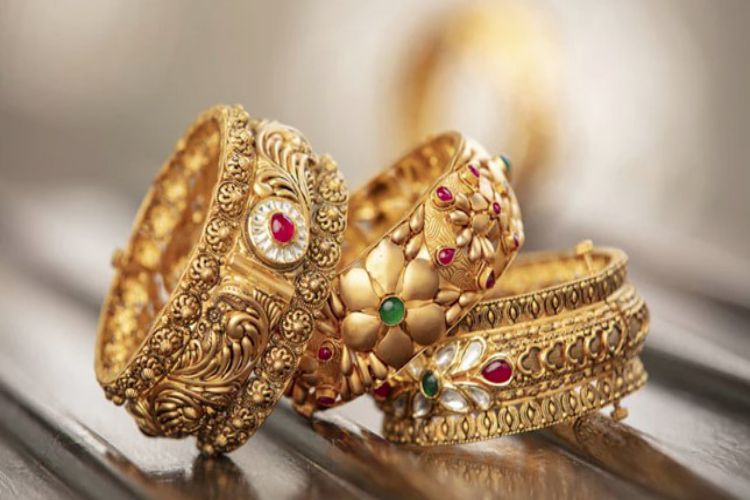 Gold often pops up in people's minds when it comes to jewellery buying and investment. This precious metal has always been popular and in high demand for ages, and its popularity is expected to significantly rise in the coming years. One of the best ways to benefit from this metal is by buying jewellery made of gold. While you can get gold necklaces, bracelets, earrings, etc., people prefer gold rings more. Since a gold ring can be worn every day and goes perfectly well with other accessories and all outfits, it makes sense to invest in a gold ring over other gold jewellery items. 
But the only problem with gold rings is they can lose their charm if not appropriately maintained. If you have already invested in a gold ring or more, you should take special steps to ensure it doesn't get dirty. If you want to keep it as good as new, this article will help you with the right guidance. After talking to professional jewellery cleaners, we have compiled this guide to help gold ring owners keep their rings in premium condition. If you're ready to reclaim the shine and charm of your gold ring, read along. 
Cleaning & Polishing Gold Rings
The best part about cleaning gold rings is they can be done easily at home with simple cleaning ingredients. A simple yet effective method is to use a solution of mild cleaning liquid and warm water to effectively remove any accumulated dirt or dust particles from the ring. To clean the ring at home, you must soak it in this solution and gently rub it with a soft-bristled brush. Once cleaned, rinse it thoroughly and let it dry. If the ring has become slightly damaged or dirty, you can take it to a professional ring cleaner. You can visit a reputed online jewellery site to check if they offer a ring cleaning service. 
If you want to clean and polish the ring yourself, try creating a mild cleaning paste of warm water and baking soda. Mix both in equal proportion and apply it on the ring. Now gently scrub the ring using a soft-bristled brush, rinse with clean water, and let it dry. If your ring is really old, we recommend taking it once a year for professional cleaning. Professional jewellery cleaners have special equipment and cleaning materials that aren't available to retail customers. So if you want to regain the original shine and appearance, look for a reliable jewellery cleaner.
Tips to Protect, Store, & Maintain the Ring
One of the best and most practical ways to keep your gold ring in good condition is by ensuring it's protected, well-stored, and perfectly maintained. Whether you have 24k or 22k gold rings, you should always avoid exposing the ring to harsh chemicals like chlorine. You can protect gold rings from any potential damage or scratches by removing them before performing any household activity, like cleaning, cooking, etc. 
You can also ensure your ring's protection by storing it in the right place. Gold rings should be placed in a soft-lined jewellery box. Ensure you keep the ring away from extreme temperatures, direct sunlight, humidity, etc. All these steps will collectively help prevent any discolouration or tarnishing of the gold ring. You should also routinely check the ring to know whether it requires immediate attention.   
Retain Your Ring's Shine & Aesthetics with Minimal Efforts
Proper care and maintenance are critical steps in keeping a gold ring in good condition. If you have a gold ring, old or new, you should make it a habit to clean it frequently. You can follow all the cleaning methods discussed in this article for visible and instant results.