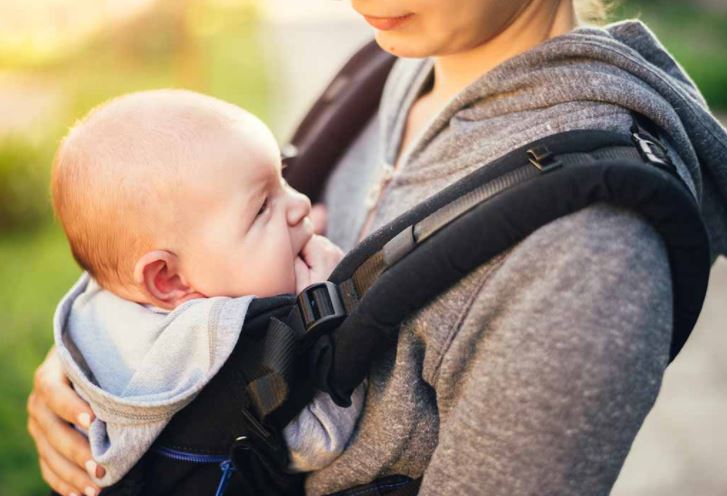 Giving birth to a life is a beautiful feeling that only mothers have. The first few months after the child's birth is the most crucial time for their mental, emotional, and physical development. A child learns the most from what they observe in their mother. So, that is the utmost time when they ideally should remain close to their mothers. 
Baby carriers in Australia are one of the safest, most comfortable, and most calming ways to look after your baby while keeping them close to you. The best attribute about these baby carriers is that they are not just for mothers. So, if you are considering wearing your baby, here is everything that you need to know about this product.
Why do you need a baby carrier?
Baby carriers have been in use by the new mother for over a decade now. But there is a massive difference in the product that was available in the past and how it has been modified now. Earlier, women used any fabric to create carriers, due to which a baby had to suffer from skin rashes and even critical problems like hip dysplasia, amongst others. 
Suppose you wish to return to everyday life post-pregnancy. In that case, you can consider depending on baby carriers that allow you to have free movement, provides relaxation to your arms, and peace of mind of having your baby secure and close to you. 
What is the correct time for depending on a baby carrier for your baby?
Approximately it takes four to five months for your child to hold their neck and develop strong muscles. Although you can use a carrier from the first month after the birth, it is not advised unless necessary. The baby carrier has a rigid structure, which a newborn child might not be able to combat. So, let them be of the right age to adjust and be comfortable wearing a baby carrier.
What is the weight capacity of a baby carrier?
Most babies weigh between 7 pounds to 15pounds in the first 12 months of their birth. However, the baby carriers found in popular brands can hold weight up to 40 pounds. 
Baby carrier: Safety Tips
Do not face the baby outwards until they turn 5-6 months. Inward facing allows them to rest their head on your chest and remain calm and comfortable.

Do not wear the carrier continuously. You should remove it after an hour or two to let the baby relax.

Change the position of the child frequently to avoid any hip dysplasia or skin rashes.
What are the benefits of baby carriers?
Babies who spend time lying on their back develop flat head syndrome. Using a baby carrier will reduce the risk of it and

SIDS

.

Improves neural, gastrointestinal, and respiratory development

Being close to your child when performing any other activity helps you in strengthening the bond between you and them. 

Allows parents to have a free hand to do other things while holding the baby close.

Mothers can breastfeed on the go.

Promotes breast milk production 

Early language development in babies 
So, now that you have reached the end of this post, you must have learned how to use baby carriers. Several brands have an excellent reputation from which you can buy baby carriers in Australia. Just make the right choice, and you will have no discomfort at all—happy baby shopping to you all.