Vaccinations have been available since early December 2020, the government is trying to roll them out across the country to the most vulnerable, that includes both staff and care home residents. Here is everything you need to know about COVID – 19 vaccination in your care home.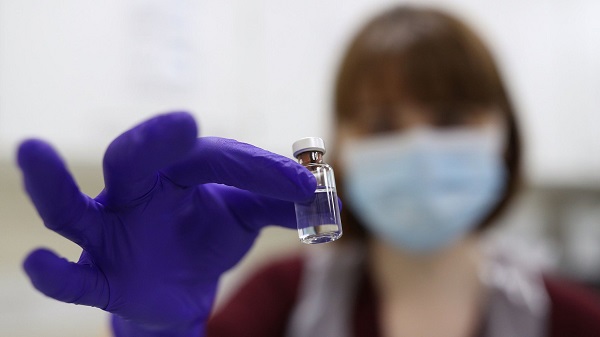 Staff
Staff in care homes have been asked to take certain steps in preparation for the vaccines.
Organize staff records, including names, addresses and letters confirming employment for each staff member. They have also been asked to report records of staff vaccinations on the Capacity Tracker
Ensure that the 'Covid secure' logistics are in place when releasing staff members to have the vaccine
Train staff in the importance of receiving consent from residents. It is not currently a legal requirement to have the vaccine
Who Receives the Vaccine?
Currently, the vaccine is available to staff working in care homes and the over 80s.
A countrywide standardized consent form has been made available for all care homes. This needs to be signed before the vaccine can go ahead.
The consent form details what the vaccine is, why it is important to have it and what to expect when you do.
After signing the form, an appointment for your vaccination will be made for you.
Which Vaccine?
The first vaccine to be rolled out to care homes was the Pfizer-bioNTech vaccine. This is the vaccine that must be stored at -70C. This means it is difficult to take it into care homes as they don't have the facilities to store it. However, other vaccines will start coming into care homes soon.
Side Effects
This vaccine can have side effects so staff will be looking out for the signs in residents and are aware of it themselves when they have the vaccine. Common side effects include; headache, flu like symptoms and feeling tired. See the .gov website for more information.
The UK government have specified that it is fine to take paracetamol after the vaccine to help you feel better.
Having the Vaccine
Here are some important points to remember when having the vaccine.
The vaccine is free of charge
If you get any reaction then let your doctor, nurse or care home staff know
The care home staff have been trained to follow strict hygiene guidelines and wear the correct personal protective equipment (PPE). This combats the spread of the virus
The '10 Point Covid-Secure Plan'
Many care homes across the UK have brought in their own personalized measures to protect staff and residents from COVID – 19. Claremont Court care home in Guildford has implemented its '10 Point Covid-Secure Plan' with great success. The plan includes both government guidelines and sensible precautions to take against the virus. Including, hygiene standards, visitor checks and testing. You can view the whole plan on their website.
Hopefully, with more contingency plans in place and added security from the vaccinations, we will come through this virus stronger than ever.