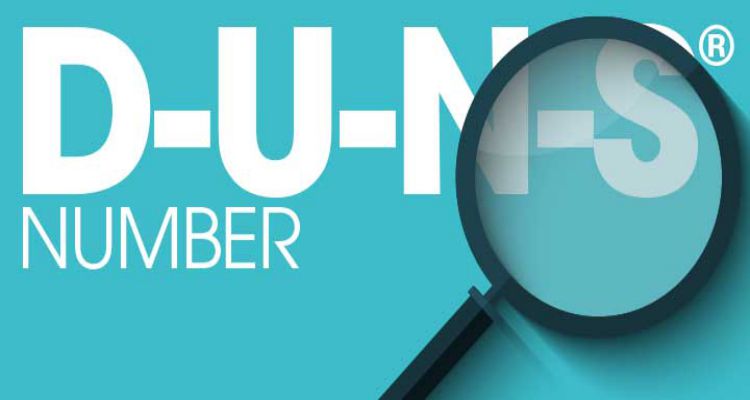 Almost every business no matter how big or small will require a line of credit at some point or the other. And for this, a D-U-N-S number is absolutely necessary. But what exactly is a D-U-N-S number? And how can you get one for your business? Read on to know all about it.
Simply put, a D-U-N-S number stands for Data Universal Numbering System and is a unique nine-digit that identifies businesses. It is a standard business identifier that was created by Dun & Bradstreet in 1960. This numbering system is similar to having a social security number for your business and is issued by D&B to any organization that completes its informational profile.
Once the information is filled in, this profile is added to a comprehensive database that features information about 300 million companies. To get your company registration process started, all you have to do is visit the official D&B website and fill out your complete company information.
Now one may also be wondering whether a D-U-N-S number is actually required for a business? Well, it absolutely is. Although there are several benefits of having a D-U-N-S number, the major one is that this system standardizes business information while helping banks and creditors understand the legitimacy of any enterprise.
Additionally, it also helps them gauge the credibility of the business while they are applying for loans. However, that is not all! Here are some other benefits of having a D-U-N-S number for your company:
Helps You Establish Business Credit
It's an understood fact that having business credit is the lifeline for every business. A strong credit history attracts other businesses to partner with you. And this entire process would be expedited with the help of a D-U-N-S number.
Helps You Avoid Risky Partnerships
Even if you are looking to venture into new partnerships, you can make use of a D-U-N-S number to gauge the legitimacy of the business which in turn would help you avoid risky partnerships.
How to Get a D-U-N-S Number for Your Company?
First off, before you apply for a new D-U-N-S number, you need to ensure that your company does not already have one. Once you've checked and are sure that your organization does not have one, you can simply hover to D&B's official website and fill out their form. The form requires some basic information such as:
The Legal Name of Your Business

The Official Postal Address of Your Business with Zip Code

Phone Number

The Total Number of Employees

The Year it is Founded

The Contact Name

Whether You are a Home Based Business 
Once all this information is inputted, you will need to wait for 30 business days. You can even expedite the entire process by paying a nominal amount. So, what are you waiting for? Get the process of your company name registration started by signing up to Dun & Bradstreet right away.