Regardless of the type or size of your commercial building project, always make sure that you hire a seasoned contractor, with the necessary experience and knowledge in this area. Moreover, the contractor must have a good reputation.
However, with the number of commercial building contractors in your area, how do you ensure that you choose the right contractor? Hiring the right contractor means that your project will be completed on time. Moreover, it means that the results will be as you desired.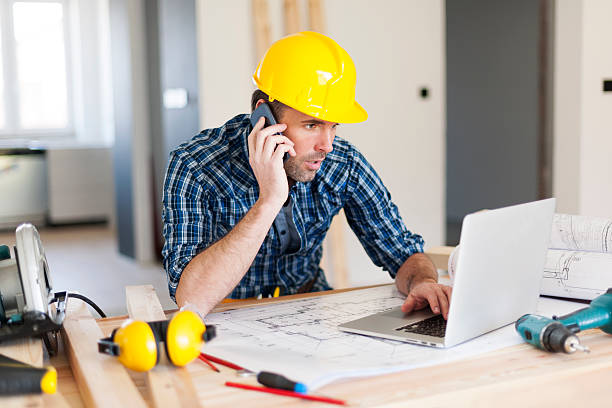 With that said, the following are tips to follow when choosing the right commercial contractor.
Experience
Always choose a commercial building contractor with proven experience in commercial construction, as well as other areas within the industry. When you work with an experienced commercial contractor, you'll be guaranteed that all aspects of your project will be done according to the set construction codes. Moreover, your project will be completed on schedule.
Experienced commercial builders have connections with professional suppliers, meaning they have access to quality building materials. In addition to this, they also have established relationships with reputable builders. So, hiring such contractors can give you peace of mind knowing that your construction project will be done within the set timeline and that the contractor will ensure that they deliver quality results.
Specialty in commercial construction project
Check whether the contractor has a specialty in commercial building projects. Contractors who specialize in such projects understand the needs of their clients, in addition to possessing the relevant skills needed to complete the project successfully.
Commercial building projects are unique and a bit technical. A professional commercial builder understands this aspect, and they have the necessary resources and experience to make sure that you get quality results. Moreover, they have the skills and experience to design, as well as understand the challenges that come with any commercial building project.
Therefore, it's important to make sure that the contractor has the necessary experience, resources, and skills needed for your project. This, in turn, reduces the risks that come with commercial building projects.
Licensing
The contractors at AFS General Contracting agree that a commercial building contractor must have the necessary licensing and permits. This is an indication that they have met all the necessary legal requirements to undertake construction projects. Therefore, it's important to check if your commercial contractor has the required licensing. Moreover, go the extra step to verify the validity of the license.
In addition to this, the contractor must have proper insurance. In the course of your project, the contractor will need to contract other parties. These parties need to have the right subcontractor insurance coverage. Therefore, it's essential to ensure that you hire a contractor who's met the set legal requirements and one who's also covered in the event of a workplace accident.
Work history
Always make sure that you carefully review the contractor's work history when searching for a commercial building contractor. This is a good way of getting important insights about the contractor's specializations and capabilities. Moreover, you'll be able to know whether the contractor has the right experience for your project.
Any reputable contractor shouldn't have a challenge in showing this information upon request. The most professional commercial contractors have this information listed on their site. When you get this information, you will need to confirm the authenticity of the photos provided, as well as the key details of their previous projects.
References
References are a good source of information. Therefore, you should ask your prospective contractor to give you a list of their previous clients. Also, don't forget to ask them about the contact information of the references.
This should allow you to reach out to the references, and ask about the services that they received from the contractor. At the end of the day, you will have reliable information about the contractor's professionalism and experience when handling commercial building projects.
Budget
Your budget is an important aspect of your commercial building project. Therefore, you should give your prospective contractor the details of the entire project, and then wait to get a quote from them. Then, check to see whether the price that they quote is within your budget. You should ensure that you choose a commercial building contractor who's willing to work within your budget. This helps in minimizing possible financial constraints.
Bottom Line
Always start early when searching for a commercial building contractor. Give yourself plenty of time in every step of the search process. Besides, ensure that you contact several contractors, and hire the one you are comfortable with. However, you should never underestimate the need of choosing commercial building contractors depending on the specific needs of your project.