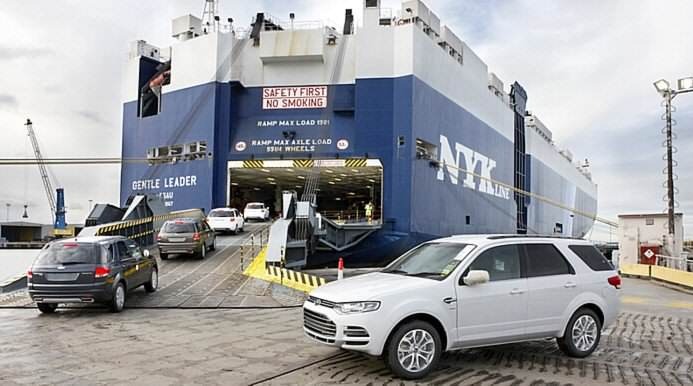 Say you recently decided to move to a new country for a change of environment and atmosphere. Or perhaps your employer is relocating your office to a new state, so you also have to move homes. While you can easily sort your things into boxes and prepare them for transport, the same cannot be said about your car. Regardless of where you will be moving, you naturally want to bring your car with you, especially since it is one of your most significant assets. Fortunately, you can avail of auto-transport services to help you with this, so you can be assured that your car gets to you in good shape.
When it comes to shipping your car, take the time to get the right documents for verification and legal purposes. Before you jump into specifics, like car shipping quotes and shipping time, start by dealing with the necessary paperwork. It can be time-consuming to settle car shipping requirements, but doing all these is crucial to ensure a smooth auto-transport experience. 
Below, you will find the common documents that you will need to ship your car. Preparing these early will help streamline the process and provide for a seamless experience.
Photo Identification
Car shipping companies may ask for some form of identification to verify who you are. While this is not required by all companies, this may come up in the list of documents to fulfill for recording purposes. As such, providing your driver's license, passport, or other government-issued identification should suffice. Make sure to double-check and see to it that your ID is unexpired and still valid at the time that you submit it. 
Car Registration and Title
These documents are important since they show that you own your car and have gone through the necessary legal requirements related to it. Make sure you show the original copies to confirm that you are the owner of the vehicle. If you are leasing or financing your car, you have to include a notarized letter from the lien holder, indicating that you have permission to ship the car. The letter must also contain pertinent information, such as the name of the shipping company and Vehicle Identification Number (VIN).
Car Insurance
When shipping your car, provide your unexpired car insurance certificate to the company. Do take the time to review your policy to see if you will be protected if anything happens while your car is in transit. As the customer, ensure you are dealing with an auto transport company that is adequately insured. Aside from competitive car shipping quotes, credibility, and reputation, insurance should also be one of your top considerations when selecting a company. 
Bill of Lading
The bill of lading (BoL) is a crucial document that serves as the receipt for your cargo. It includes specific information, such as the type, quantity, and destination of your vehicle. This document is issued and signed by the auto transport company, but must also contain your signature as the shipper, as well as the receiver's signature. Aside from acting as a receipt, the BoL should likewise include all the terms and conditions agreed upon by the shipper and company. 
While auto transport companies may have specific requirements, they all generally ask for the same documents to proceed with the shipping. This paperwork will help protect you, the company, and your vehicle during transportation.