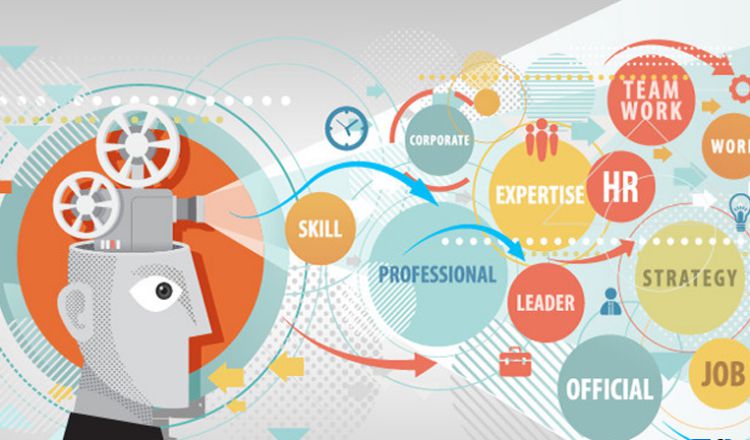 HR abbreviated for human resource is a vast field wherein the terminology has a changed approach. If an employee is not in HR, they might understand the HR terminologies. It's difficult for any employee to be aware of the HR jargon. However, the basic terminology assists in understanding the information offered by HR. The basic knowledge of HR terminology assists in dealing with HR-related work.
Let's gain a better understanding of these HR centric terms :
Performance management
Performance management is a term covering the employee's workforce management. It assists in keeping track of the progress assigned to them. It involves everything that is required in management review and feedback.
For example, an organization might have peer reviews or 360-degree feedback. It is usually defined in managing programs related to employee goals, tracking performances, and managing goals in annual or quarterly reviews of the entire organization.
Earlier such management involved excel sheets or huge files. However, with the introduction of HR software these functions started to automate the services. The software-assisted in automatically tracking the performance of the employees. It assigns the tasks assigned to them every quarter. These trackers assist in maintaining a healthy working record. Some organizations are abandoning performance management; however, with time many organizations have opted for applications that can manage the performance of the overall workforce.
HR business partner
An HR business partner is referred to as an executive responsible for providing strategic guidance at a hierarchical level. The typical HRs are responsible to manage the day-to-day activities such as attendance management. These executives work as consultants for these organizations.
The entire organization experiences the impact of these HR consultants. Their role to strategically implies the business objective in a broader perspective. It plans further strategies to build a workforce and retention plan.
Onboarding
Onboarding is the initial stage of the employees' life cycle in a news organization. It is responsible for the employee's introduction, orientation, policy training, training, skill upgrading program, and other preliminary actions required to fulfill before joining the organization.
There is research that has been conducted to highlight the importance of effective onboarding. This is assisted to expand the onboarding programs. The onboarding process overlaps with the typical work role.
This shows the importance of onboarding as it is the initial stage that plans the future journey of the employee.
HRMS/HRIS/HCM
HRMS, HRIS, HCM are the initials that refer to the technological application such as software platforms designed to take care of human resources. HRMS, abbreviated for human resources management system or software, is a mid-way functioning application that takes care of the responsibilities of HRIS and core HR activities. HRIS, short for human resource information systems, is responsible for the management of employee databases.
In today's world databases are considered as valuable assets for any organization. The database consists of the employees' personal information, including permanent address, bank account information, employment details, etc. Any loss in these details may cause a breach in data leading to cybercrime. Advanced software such as HR software and other metropolitan cities has designed tools to protect these data.
Finally, HCM stands for human capital management. HCM is responsible for building a combined suite for the organizations that club both the variations of HR, i.e, HRMS, and HRIS. Usually, organizations tend to opt for various applications and build their own HCM suite, but employers tend to opt for adaptable HR software or integrated services.
There are many HR terminologies that have in-depth connotations in the life cycle of an employee.
These terms are mere snippets of the HR world. The glossary for HR may never end. But a glimpse of these terms can better understand HR jargon. Each employee be it fresher or someone with experience of the corporate world needs to ensure that they are aware of these terms to get a hold of the functioning human resources. HR glossary can be easily accessed on various websites. HR software has made it easy for the employees to understand these complicated terms.