Financial literacy is defined as having basic essential knowledge of finance that allows for effective money management. In simple terms, being financially literate is having the ability to make good financial decisions regarding all areas of finance; debit, credit, saving, budgeting, spending, and investment.
Personal financial literacy is the skills and knowledge possessed by an individual in making financial decisions to fulfill individual personal goals.
Financial education is important so you can make wise financial decisions and also manage your finances well. Having this knowledge will make the difference between making decisions that can lead to bankruptcy or financial success.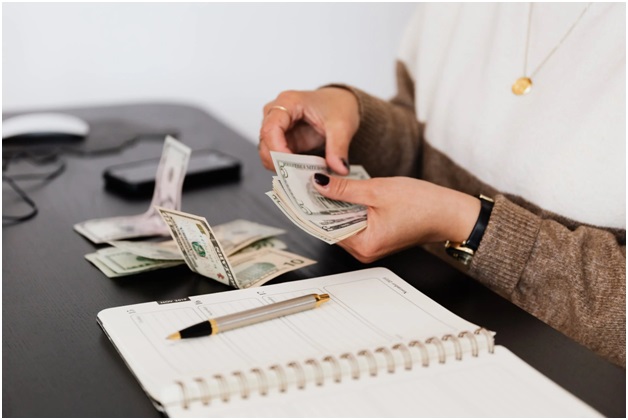 There are several components of financial education. They include:
Budgeting,
Interest Rates Understanding,
Debt Management,
Saving,
Understanding Identity Theft,
Seeking Financial Help,
Understanding Credit Report.
Budgeting is knowing how to keep track of your spending in order not to run into debt.
Understanding Interest Rates applies to know how interest rates for loans work, and how to make the most of them and investments.
Debt Management has to do with managing your debts in such a way that you will be financially free.
Saving is very good because it can help cope with unexpected finances. Therefore, this aspect is on how to go about your savings.
Identity Theft is now rampant, this is why understanding what it is and how it works is a part of financial literacy. It will save you from falling victim to fraud.
Seeking Financial Help is another aspect that deals with knowing when to ask for help in regards to your finances. Sometimes, it might be just what you need. Self-help may be an option too. For example, freelance writing term papers for money.
Understanding Credit Report helps to know your credit score, and how to use it to structure your financial future.
With all said, a lot of people are financially illiterates.
Financial illiteracy is a lack of knowledge on how to make wise financial decisions. And that can be very disastrous. Lack of basic knowledge in this principle makes such individuals fall victim to all kinds of financial problems. Also, it doesn't allow for great use of wealth.
Know more about Winthrop Partners.
On the other hand, financial literacy is very beneficial. The advantages include:
It helps you make smart financial decisions
It helps cope better during times of emergency
It helps give financial freedom
It helps you plan your tax payment well
It gives you the ability to make effective negotiations
You might be wondering how you can get this education. Well, there are several ways. You can get financial literacy education by reading personal finance books or listening to podcasts on finance. No matter your age or profession, you can teach yourself financial literacy. It's never too late to do so.
Do not confuse financial literacy and financial education together. Financial literacy is possessing the skills and knowledge that allow you to make good financial decisions, while financial education is having an understanding of how financial components work.
Financial illiteracy can affect anyone. It affects those who don't know how to make effective financial decisions. It affects anyone who doesn't have proper financial skills and knowledge, and it greatly affects their decision. Many people are financially illiterate because they don't understand the importance of making financial decisions that can make their lives better.
Basic financial literacy is the difference between going through a destructive cycle of financial problems and having a successful financial life. As earlier stated, it's never too late or even early to become financially literate. Get the necessary skills and knowledge today by making use of the available resources to help you become a financial guru.